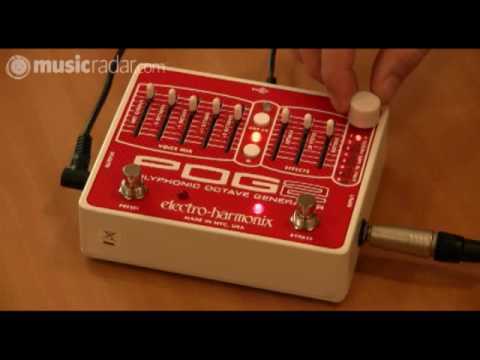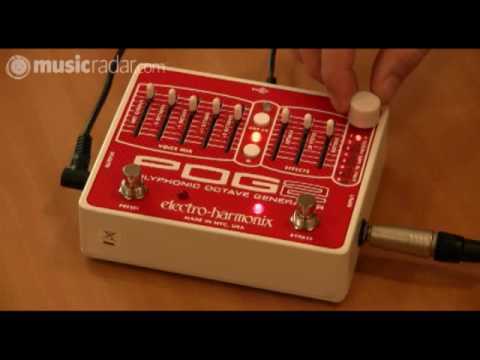 Electro-Harmonix POG2 BRAND NEW IN BOX WITH WARRANTY! FREE PRIORITY SHIPPING IN THE U.S.!
About This Listing
FREE USPS PRIORITY SHIPPING IN THE U.S.!
We are an Authorized Electro-Harmonix Dealer. Thank you for checking out our sale here for a BRAND NEW in box with factory warranty Electro-Harmonix POG2 Polyphonic Octave Generator.
Back in 2005, Electro-Harmonix unveiled the original POG, a polyphonic octave generator that enabled guitarists to conjure everything from the surreal jangle of an 18-string guitar, to rich, thick walls of symphonic sound.
The POG2 will take you even higher. Use the new attack control to fade in lush, smooth swells. Tune in the new second sub-octave to reach deeper than ever before. The 2-pole resonant low-pass filter now includes two additional Q modes. Slide in the newly enhanced detune to further refine your sound.
The POG2 delivers unrivaled tonal variations -- and now you can save your favorite settings, and recall them with a click. The POG2 just plain sounds better, thanks to an enhanced algorithm that delivers a more focused and in-the-pocket harmonic performance. And all this is now packed into our rugged and pedalboard-friendly diecast chassis.
Quick Specs:
True bypass switching
Totally programmable 8-preset memory with instant recall

5 mixable polyphonic octave harmonics
Attack delay slider controls the fade-in speed of the octaves
Low Pass filter with selectable Q
Dry signal can be routed through the Attack, LP, and Detune faders
Flawless polyphonic glitch-free tracking
Can be daisy chained with other pedals and power supplies
Standard 'Boss style' 9vDC-200mA U.S. power supply included (to be used with 110v input voltage only)
Euro & UK power supplies sold separately.
As low as $31/month with
View Full Listing