Anyone who's spent any time around vintage synthesizers and other music gear knows that they break down. It's par for the course when you're working with hardware that's decades old. However, the quality of sound, the features, the history, and the sheer joy that old gear can bring to a production makes it completely worth it.
You're going to need a good technician, though, to keep old gear in tip-top shape. From simple tasks, like changing a battery, up to complete restorations, these folks are indispensable to the vintage gear industry.
Many techs are also musicians themselves. Surprised? Whether they come at it from a love of electronics, a desire to get deeper into the instruments they love, or a little of both, quite a few of the top techs are also accomplished music producers. On the flip side, many musicians pull double-duty as repair hobbyists, using their skills to keep their prized instruments going.
How does a knowledge of electronics inform music-making? Is there a relationship between composition and capacitors? We spoke with five musicians with varying levels of involvement in repair, from full-time technicians to part-time hobbyists, to find out.
Meet Our Musician-Technicians
David Noller is one half of electro bass duo Dynamix II. He's also a full-time technician. "As a technician, I am tasked with fixing hardware in a timely manner to the best of my ability, which can sometimes require help from my highly valued and extremely knowledgeable peers. As one would imagine, ancient technology from 40-50 years ago can be a challenge and, sometimes, an outright pain in the ass."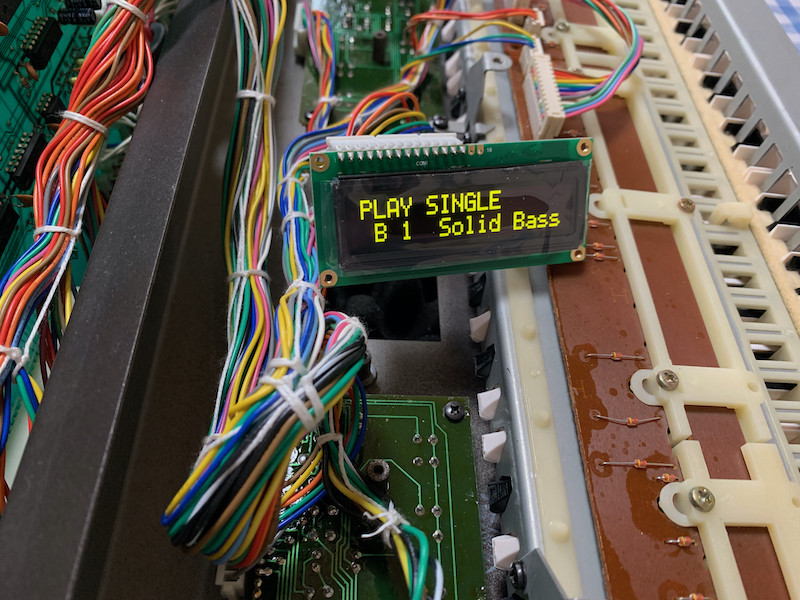 Kim Cascone is a musician and head of the seminal ambient label, Silent Records. (Full disclosure: the author has released material on Silent Records.) Kim studied music first and later worked for Crumar, Eventide and Orban. "I've been able to build what I need most of the time from schematics or kits, but mainly build guitar pedals these days since that's my area of focus."
"Everything started when I was a kid," said Jürgen Driessen, a full-time technician based in Dusseldorf who got his start building his own DJ equipment. As a musician, he has performed at the Love Parade and other festivals and has released hundreds of productions across labels like Harthouse, Twisted, XL Recordings, and Le Petit Prince.
Gustavo Lanzas, who records as Audioelectronic, is a Portland, Oregon-based electronic music producer who first learned to do repairs out of necessity. "I had to fix my own gear, or I could only get used gear in not always the best condition," he said.
Maciek Polak is the owner of Poland's only analog synth shop, analogia.pl, and part of the electronic duo Pin Park. While he claims he's not a technician in the strictest sense, preferring to oversee operations at the store, decades of hands-on experience working with synths attest to his expert knowledge.
Now, let's get to the questions.
Do you consider yourself a technician or a musician first?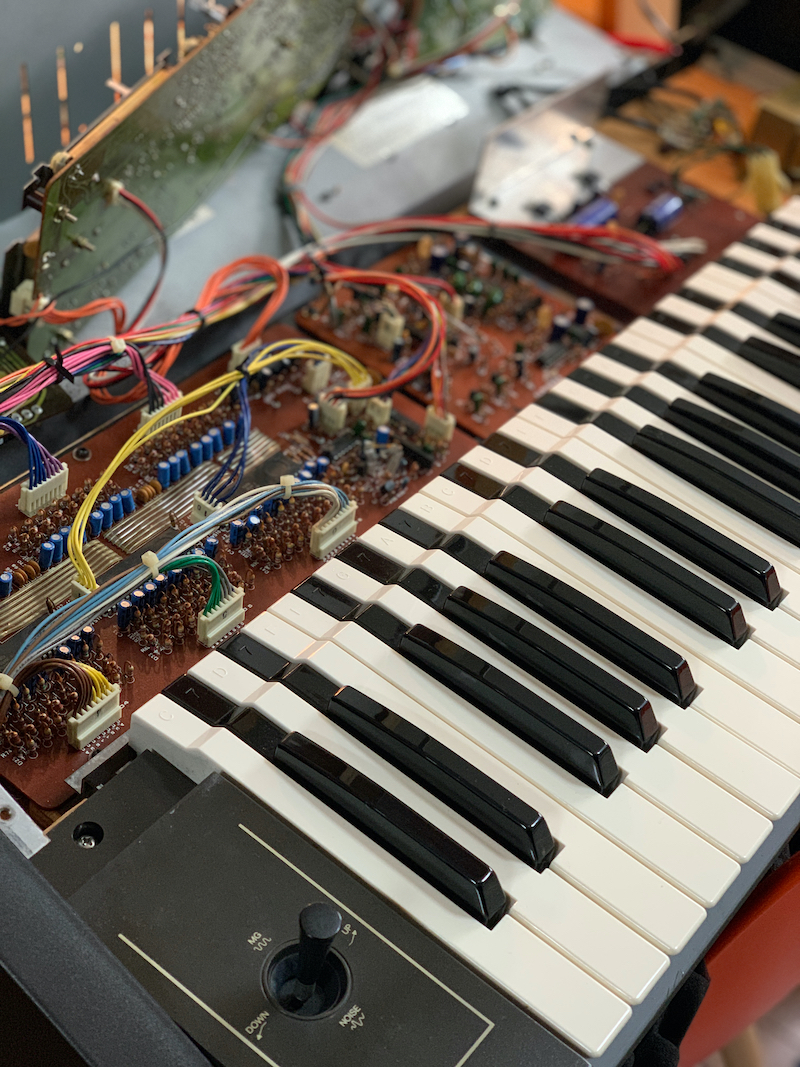 "I consider myself to be whatever it is that I need to accomplish the task at hand, which varies from day to day," said Noller. Driessen had a similar, divided response: "I have always had two hearts. But the larger heart is the artist's heart."
Cascone puts the music first. "Knowing about electronics is important for electronic music," he said, "but it's in the service of music." Lanzas is also a musician first. "Being a tech was something I evolved out of necessity," he explained. "But having those technical skills made me understand my equipment a lot better."
Finally, Polak sees the two as distinct. "Music is so different from work in that it's an emotional necessity. My music is not 100% about synths, I play quite a bit of piano and put some tunes and harmonies together, though I have no training. What I'm saying by that is that I need music. It has to be here, one way or the other."
How does electronics knowledge inform your music-making?
Driessen considers many things, from the unique sound characteristics of analog synths to their internal circuitry. "I know what strengths and weaknesses synthesizers have. One of their strengths is their liveliness. Sounds out of an analog circuit never sound the same. Two synthesizers of the same kind sound different. Internal programming is tighter than MIDI. Broken circuits can sound exciting. I've always considered all of this and more when producing."
Lanzas has used his knowledge to customize his gear and also make production choices. "Having some basic electronic engineering skills led me to get interested in designing and customizing my own music gear. I gained a good understanding of not only how compression, filters, and equalizers all work, but also how different circuits have specific character. Emulating the saturation and gain structure of classic consoles (and translating the workflow to software) has been at the center of my music production for a few years now."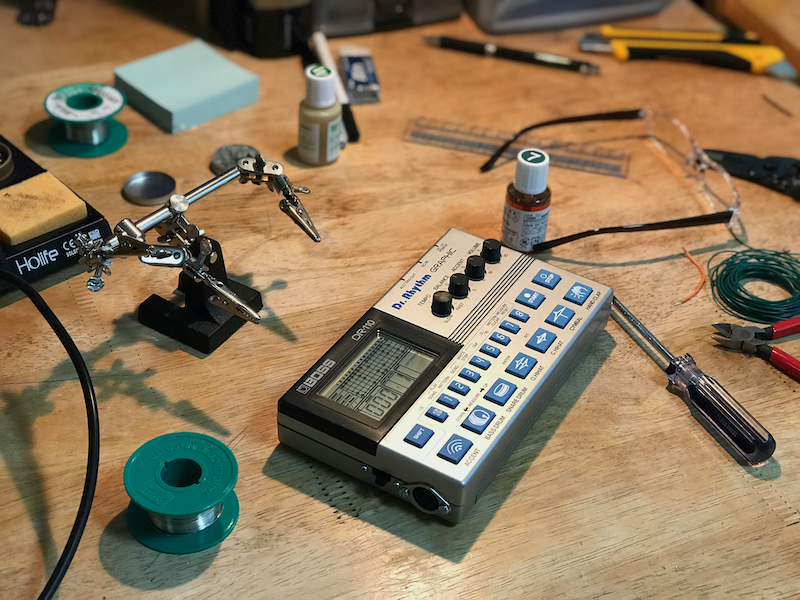 For Cascone, it's another tool to help make music. "I just see it as another language: the science of sound, electronics, computer code, digital circuitry… they all blur together and are just tools to make music with. But in the past whenever I got an idea, I would build what was needed—not advanced engineering but cobbling together circuits from schematics."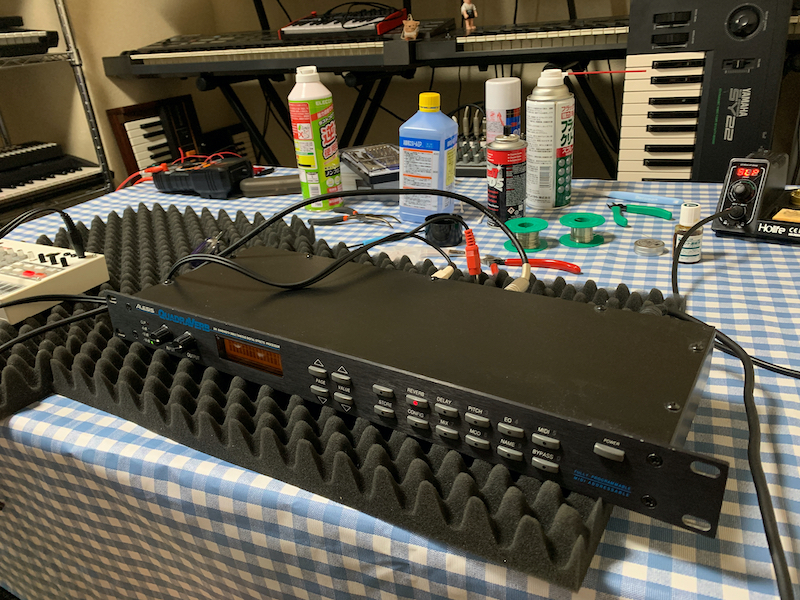 Polak has the advantage of being surrounded by inspiring gear in his workplace. "I tend to separate my work and music-making, or at least the process. Where my work helps is that I have access to many instruments I do not need to own but can use and see if they inspire me."
Noller, however, gets inspiration everywhere. "Creative ideas come at the strangest times. They could happen in your dreams, or could happen when you are doing something completely unrelated like working on a repair, watching a movie, or while you are dazed driving a car on a long road trip. Ideas get bounced back and forth with Todd Walker (my partner in Dynamix II) and eventually form into a full production, which we release."
With repair and modifications being so important to your lives, would your music be different if you'd never picked up a soldering iron?
Driessen had a difficult time answering the question, as his interest in electronics started at such a young age. "When I was a kid, I built my own monophonic synthesizer out of a magazine. That and music from OMD and Kraftwerk were the trigger to dive into electronic music."
Lanzas, however, recognized that without electronics skills, he would not have been able to build up his collection of instruments. "I'd never have acquired some of the instruments I started out with: Moog Prodigy, Korg Polysix, three different TR-606s, etc., that all needed significant work to be useful."
Polak also had a clear answer. "I'm sure it would, in that it would be nonexistent. I'm not sure I'd live a life where I had as much opportunity to make music if I was in a different field of work altogether. I have the best job and I know it. I have to take good care of it and appreciate it (which I do) because it lets me live a life I like. But I have worked my ass off for over 20 years to be where I am, so it's not that I got it for free."
Finally, Kim answered succinctly, "I would have found a way to express myself in electronic music regardless."
If you had to give up one—repairs or music—which would it be?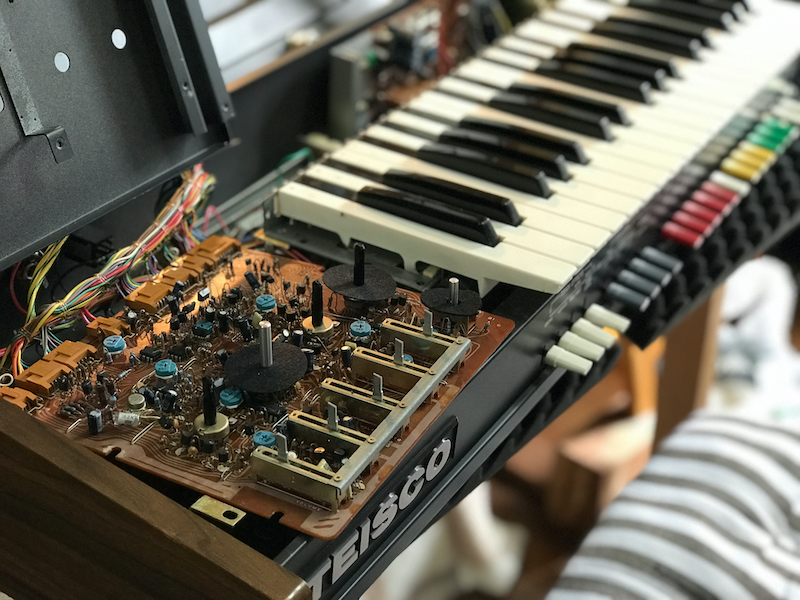 "I don't make a living from either these days," explained Lanzas, "so I've mostly given up on repairs since my time is limited. I'd rather spend that time creating music or DJing versus repairing. Plus, I have some very good tech friends."
"Music is the prime directive," said Kim. "The technical side is interesting but it doesn't replace the drive to create music."
"Repair," agreed Noller, "but that won't happen because I love the challenge too much."
"Repair," echoed Driessen. "For sure."
What advice would you give to anyone wanting to get into electronics and repair?
"Take a course somewhere in electronics," said Cascone. "Teaching yourself is possible but it's very hard. Learn to build circuits from schematics, on breadboard and perfboard. This will teach you a lot about circuits. Many schematics have descriptions of how the circuit works so read those. They will teach you a lot."
Lanzas similarly advises to start by getting the basics down. "Learn as much basic electronics as you can. Learn to read schematics. Spend time looking at schematic archives—Rane and Elektrotanya sites are great for that. Find old service manuals from American companies. Ones from E-mu and SCI have very good step-by-step diagnostic processes that you can apply to other gear. Build some kits to get the hang of soldering and working with electronics. Manage your time so you don't overload yourself with projects and take all the fun out of it."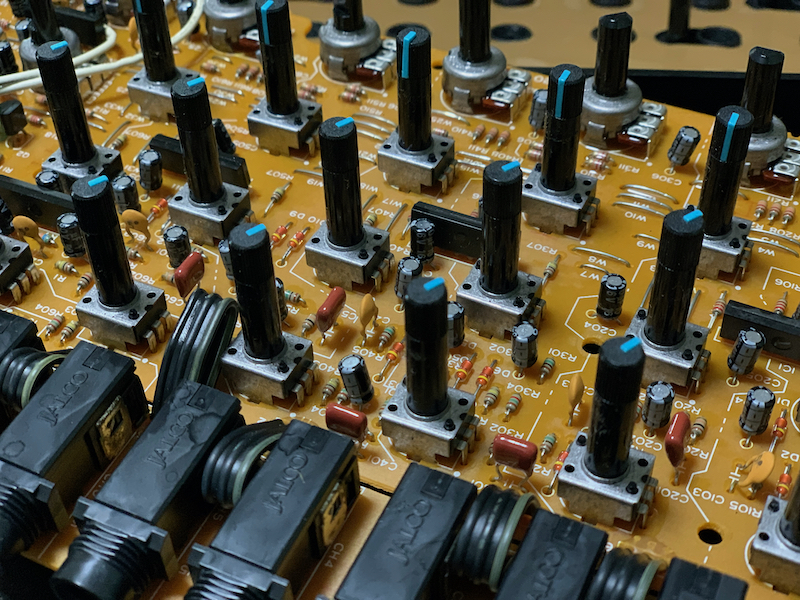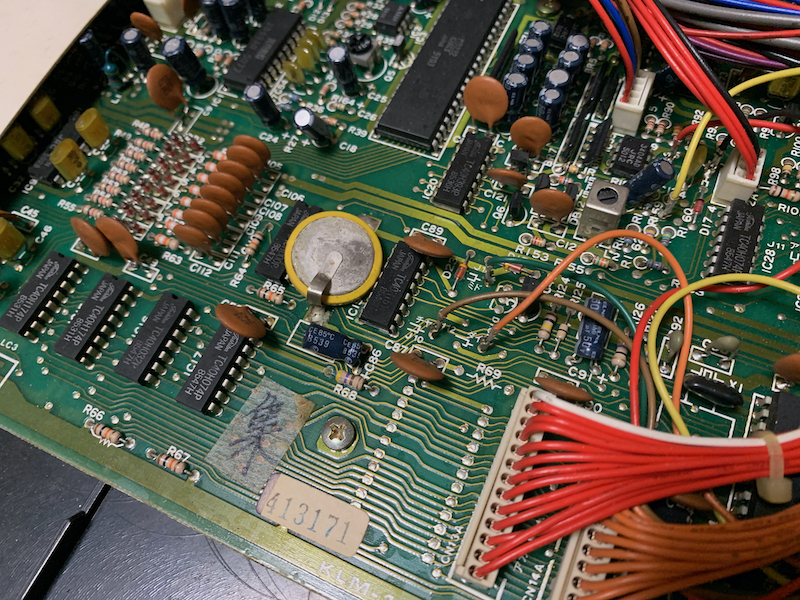 Noller has more urgent advice. "Take a class or YouTube the hell out of everything you can watch and watch it until it's all memorized like your life depends on it—because it very well could. You could touch a high-voltage capacitor that wasn't discharged and literally kill yourself in a split second. Also, a wise man who I work with once said, 'Buy the highest-quality tools you can get your hands on.' Don't cheap out."
Polak cautions that relationship-building is important too. "Learn to like people. Try to get any jobs you can and learn. Most of us started before the internet, so bear in mind you are privileged—watch, listen, download, ask, look through forum archives. It's 100 times easier than it was a few decades ago. Synths aside, it's all about people you meet. As in life, things may get shitty and tough, but people might well make up for that."
Finally, Driessen advises care. "It's like being with grandmas and grandpas. Analog synthesizers deserve special treatment."