You can make beats anywhere these days, especially if you count the number of apps available on your phone or mobile device. Many brands have responded to this trend with hardware that works well both on the go and in the studio.
In our video above, we're playing a selection of great portable equipment in the way it's supposed to be played—out and about.
That said, all of this gear can of course pull double-duty in your studio—and most, with a few notable exceptions—are affordable, making them as reasonable to buy as they are fun to play.
Check out our selections below. Have your own favorites? Let us know.
Roland AIRA Compacts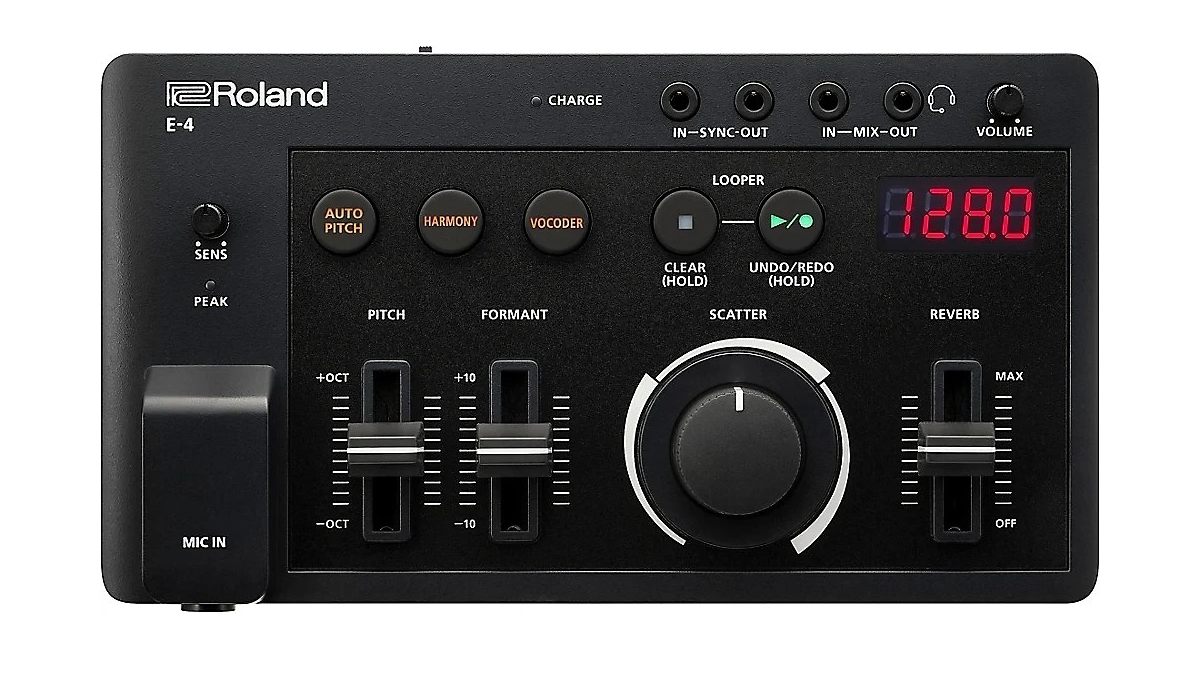 Roland T-8 is a great choice for anyone looking for a portable, quick jamming experience. It's similar to having both a TR-808 and a TB-303 in one compact device, which is all you need to get good bass and drum rhythms going—the foundation across several electronic music genres.
Roland J-6 is a chord sequencer with over 200 chords and arpeggiations categorized by genre instead of by scale or modes— this makes it easier to find the proper chord progression for your song. The J-6 shares the same synth engine as the JU-06A, though users are limited to working within the presets—you can only tweak the filter, envelope, and add effects.
Roland E-4 is a voice processor and looper featuring auto pitch, harmony, a vocoder, and a few other effects—the ideal tool for spicing up your live vocals. All of these devices have a rechargeable lithium-ion battery and USB bus power and can also sync with one another and take audio from one to another in a complete chain.
Novation Circuit Series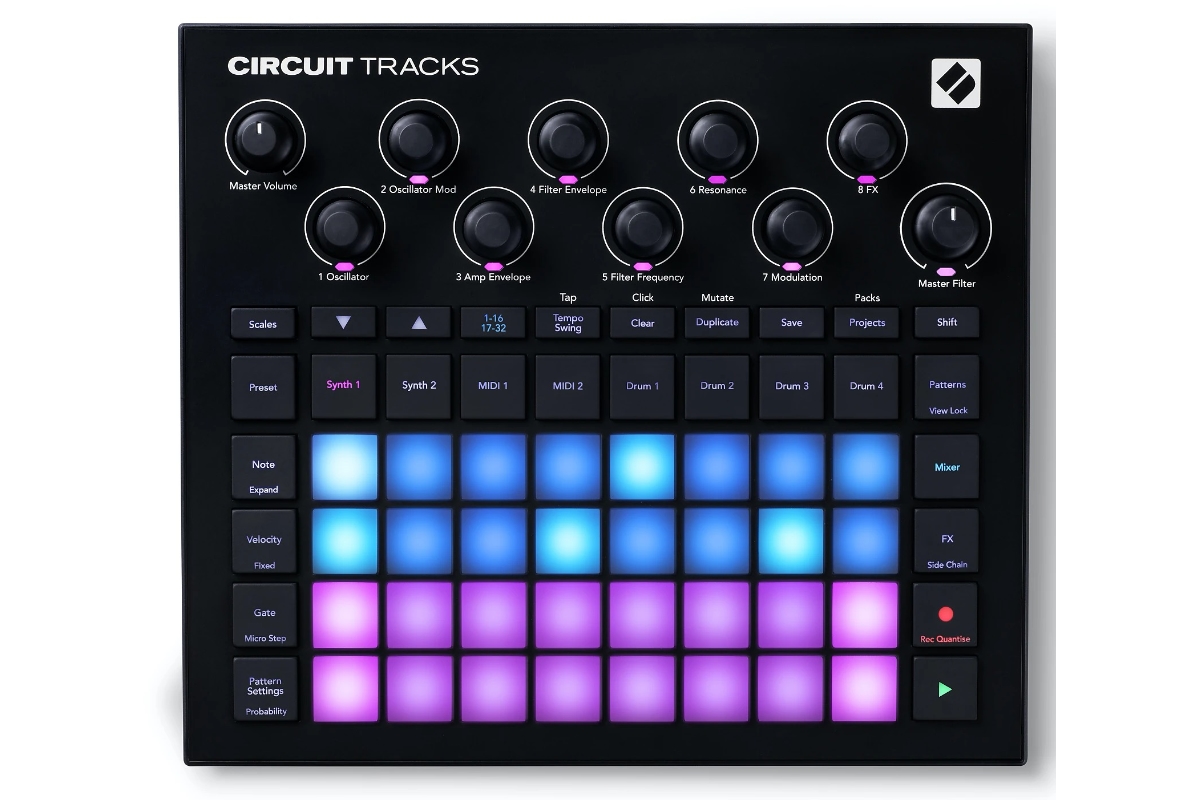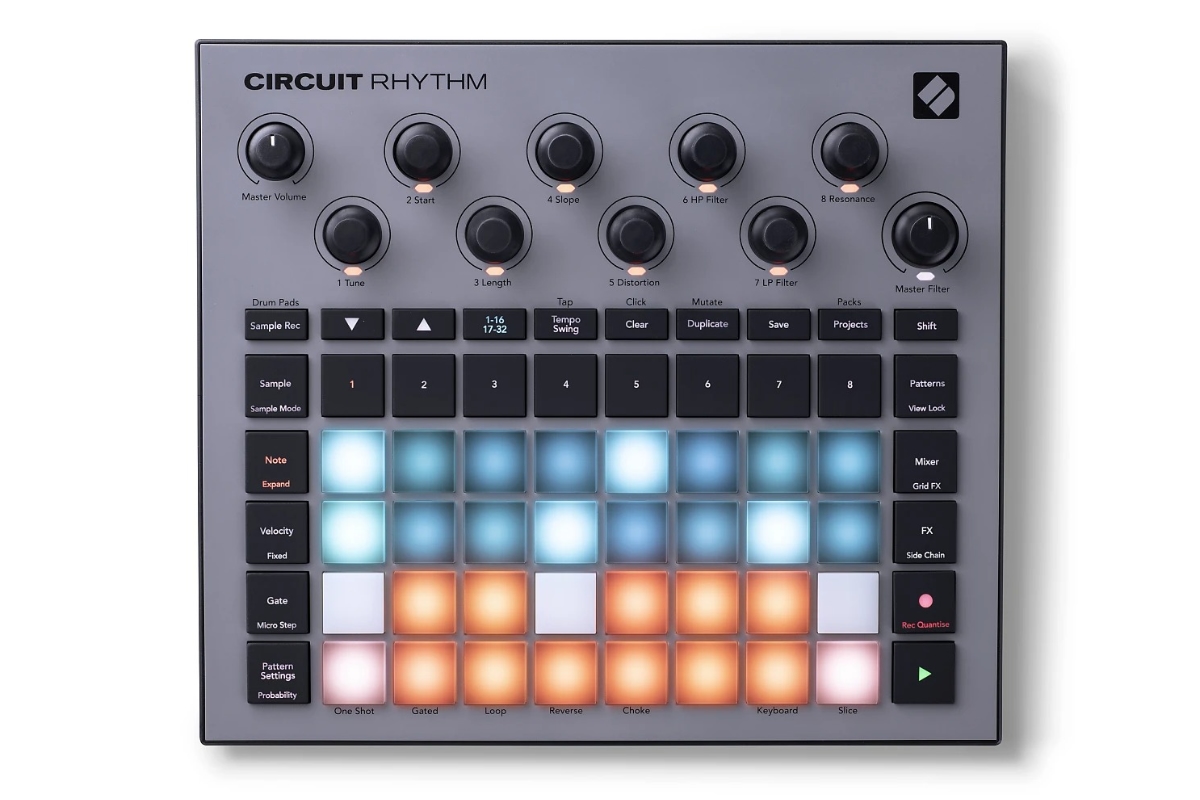 Novation's Circuit Tracks is a portable groovebox with two tracks for sequencing its deep synth engine, as well as four drum tracks for sequencing drum samples of your choice. It also features a library of musical scales to keep you in tune and effects to take your mix to the next level.
The Circuit Rhythm is a standalone sampler that shares a similar layout as the Tracks. It has an onboard stereo sampler with auto-slicing and note mutation, making it ideal for remixing loops and mangling samples for those "happy accident" grooves. The Rhythm and Tracks both have a lithium-ion rechargeable battery.
Teenage Engineering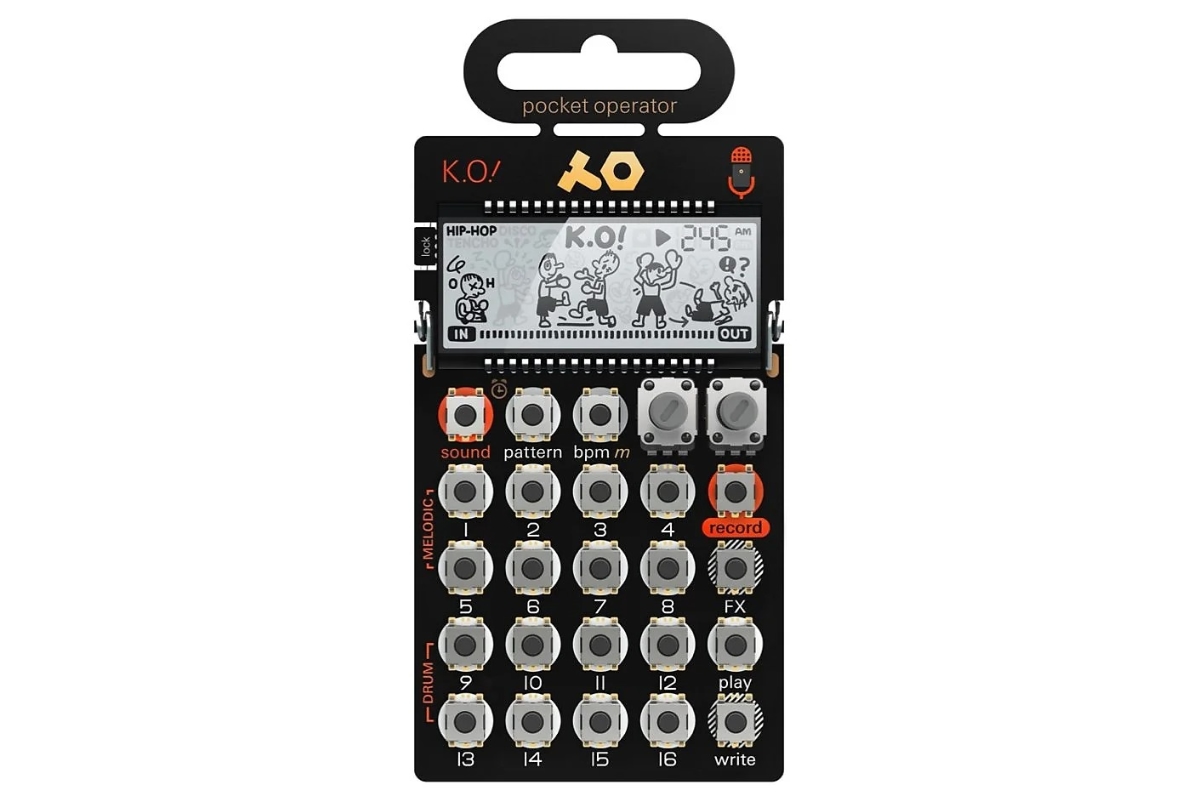 Teenage Engineering has helped develop the world of portable gear over the last decade. Leading the charge was their first portable synthesizer, the popular OP-1. It has an excellent synth engine, sequencers, and a four-track reel-to-reel style recorder.
With the introduction of the new OP-1 Field, users now have the option of stereo sampling and better connectivity options for integration with other gear.
Don't overlook the OP-Z: the more affordable Teenage Engineering product has a die-hard following of its own. The ultra-portable, remote control-sized OP-Z has garnered as much popularity as the OP-1, but it has charms that separates it from its predecessor: it can control video and lighting rigs, and function as a multitrack groovebox or sampler, making it an ideal choice for live performances. Plus, there are add-ons you can buy to enhance the OP-Z's connectivity to other production gear.
An honorable mention should go to their Pocket Operator series of educational grade calculator-sized standalone grooveboxes and samples, which run on two AAA batteries and can sync and mix sound from one another.
Pro-Level Samplers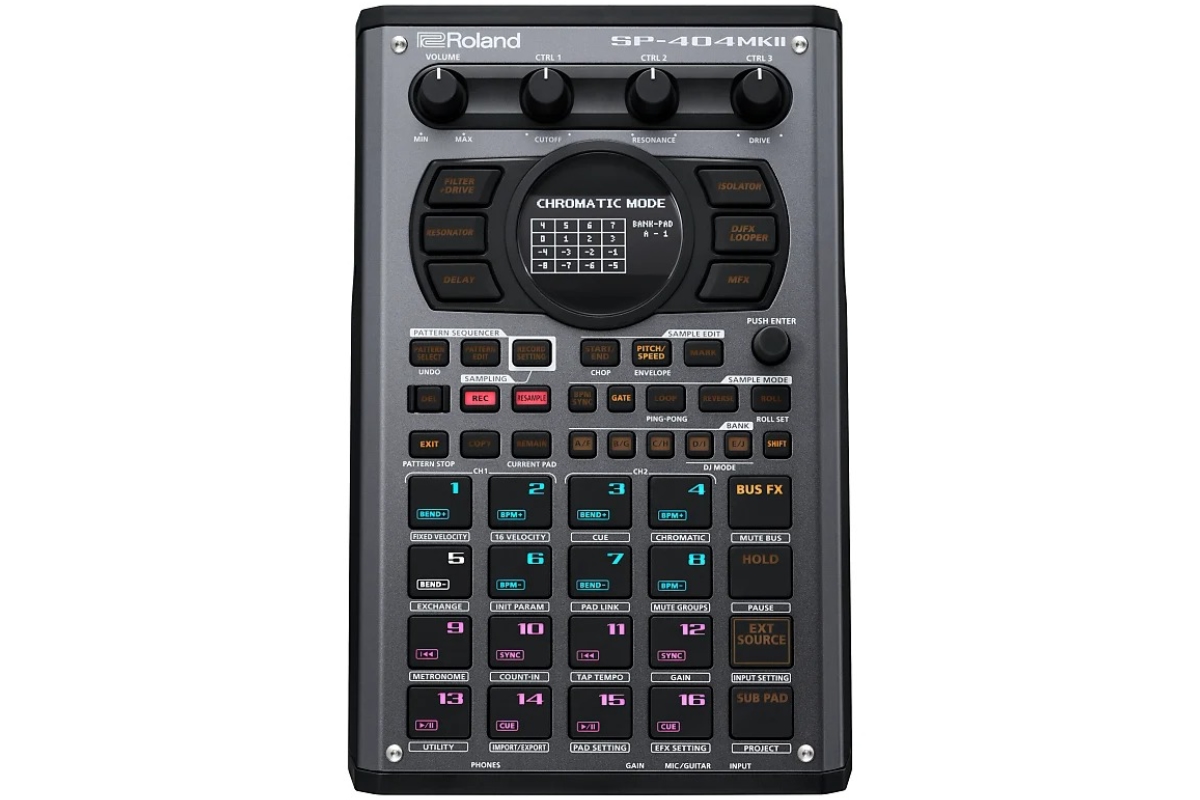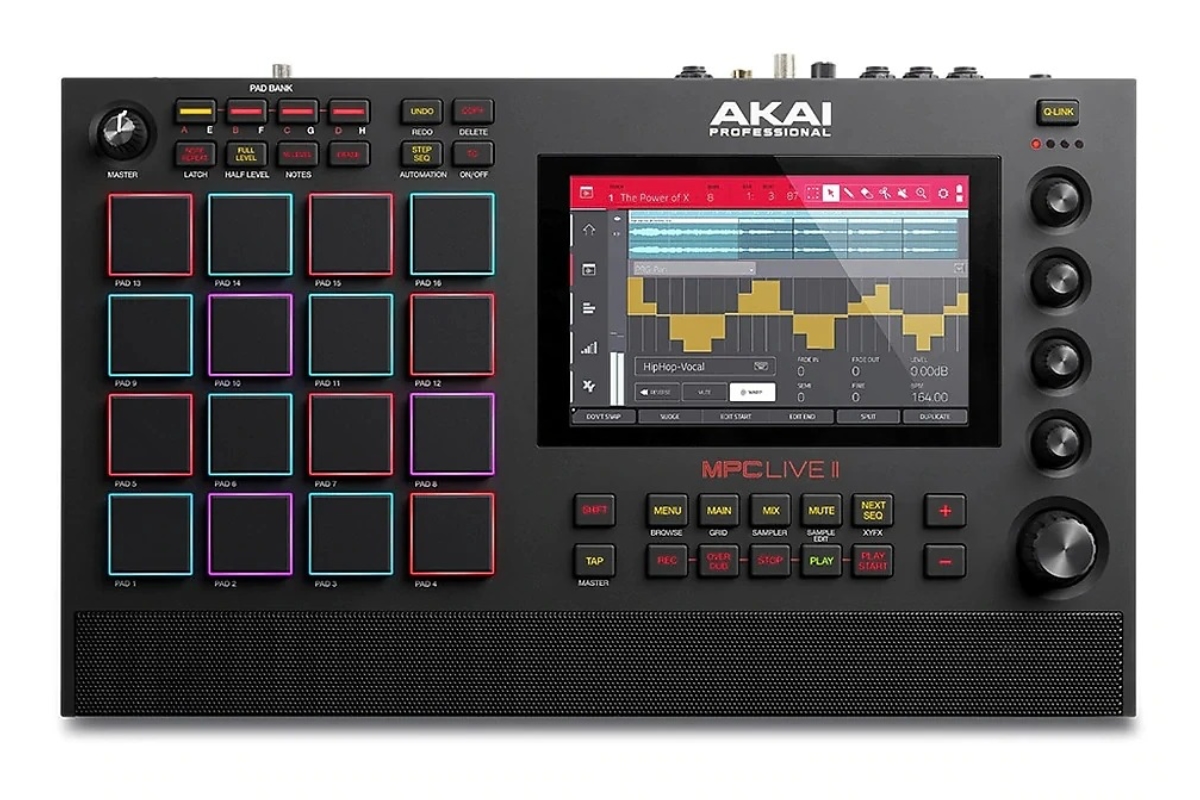 You can't go wrong with the new SP-404MKII or any SP-404 model—both samplers run on AA batteries. The new update for the MKII vastly expands its sequencing capabilities, turning your 404 into a more powerful workstation.
The Akai MPC Live II is Akai's portable MPC workstation capable of standalone operation and controlling the MPC 2.0 software. It has an internal rechargeable battery and now features a built-in speaker, so you can also leave your headphones behind if need be.
Korg Volcas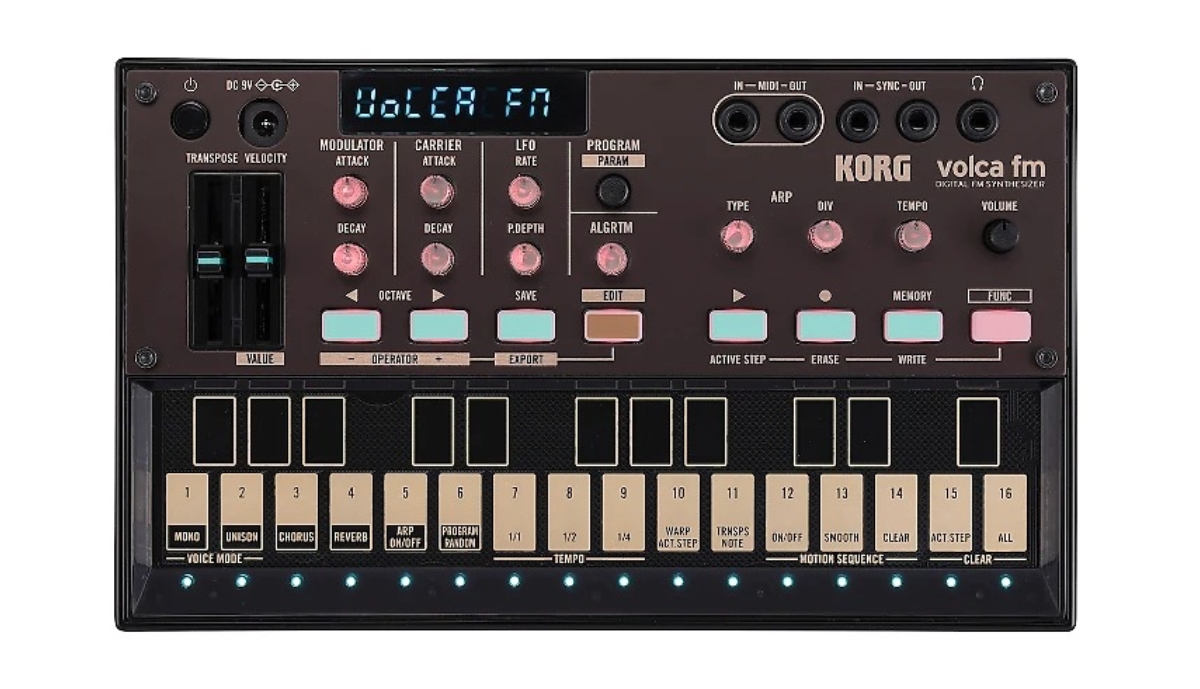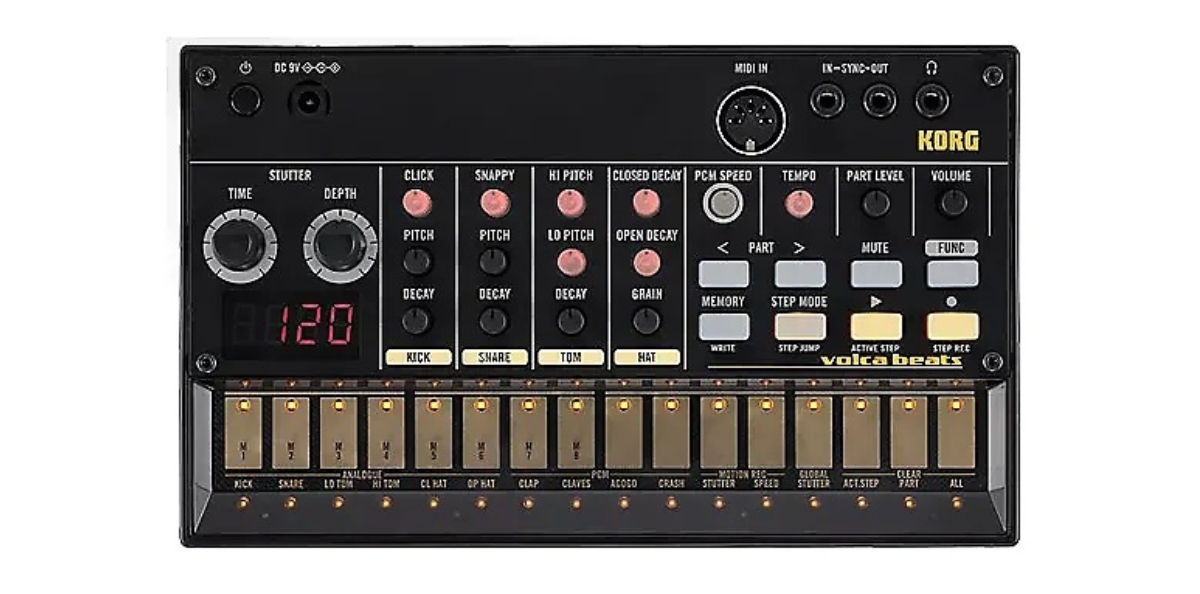 Another line of popular portable gear is the Korg Volcas, a series of compact, battery-powered instruments— including synths, drum machines, and samplers—with built-in speakers. Whether used together or by themselves, the Volca series brings programming to your fingertips in a way that's easy to use and fun to play.
Recorders and Mixers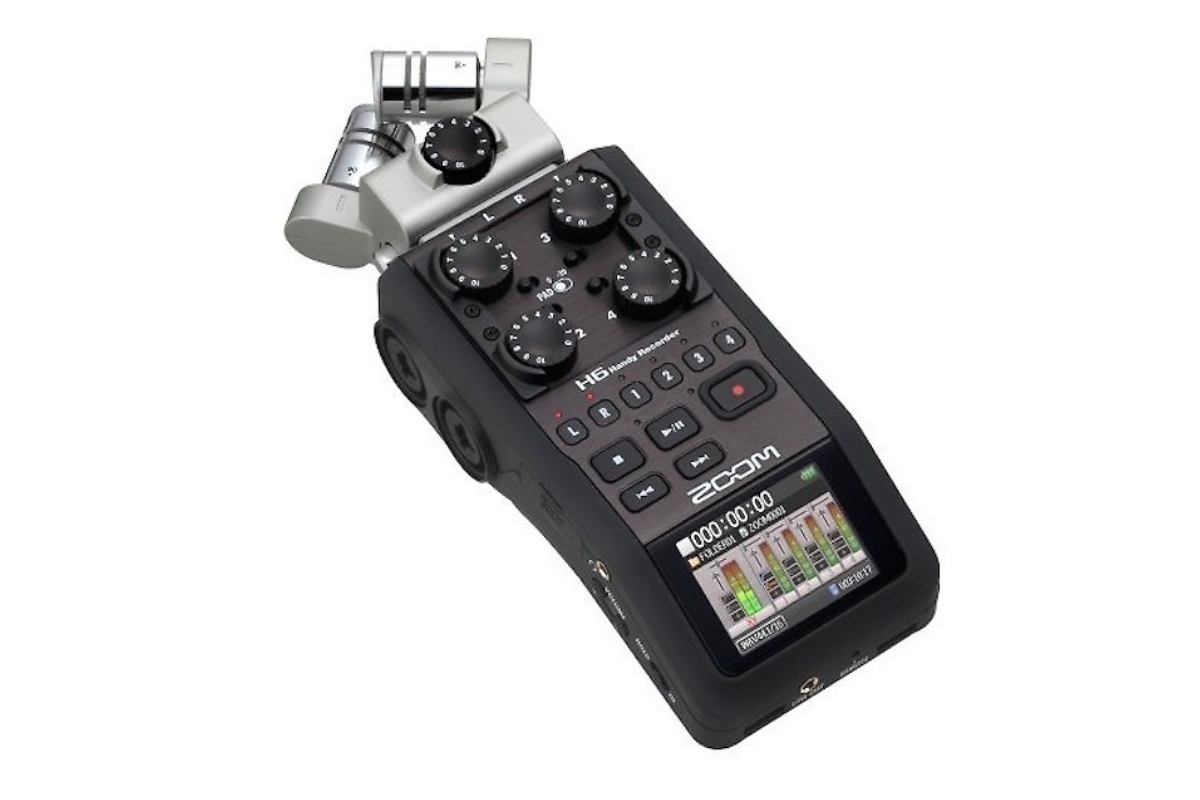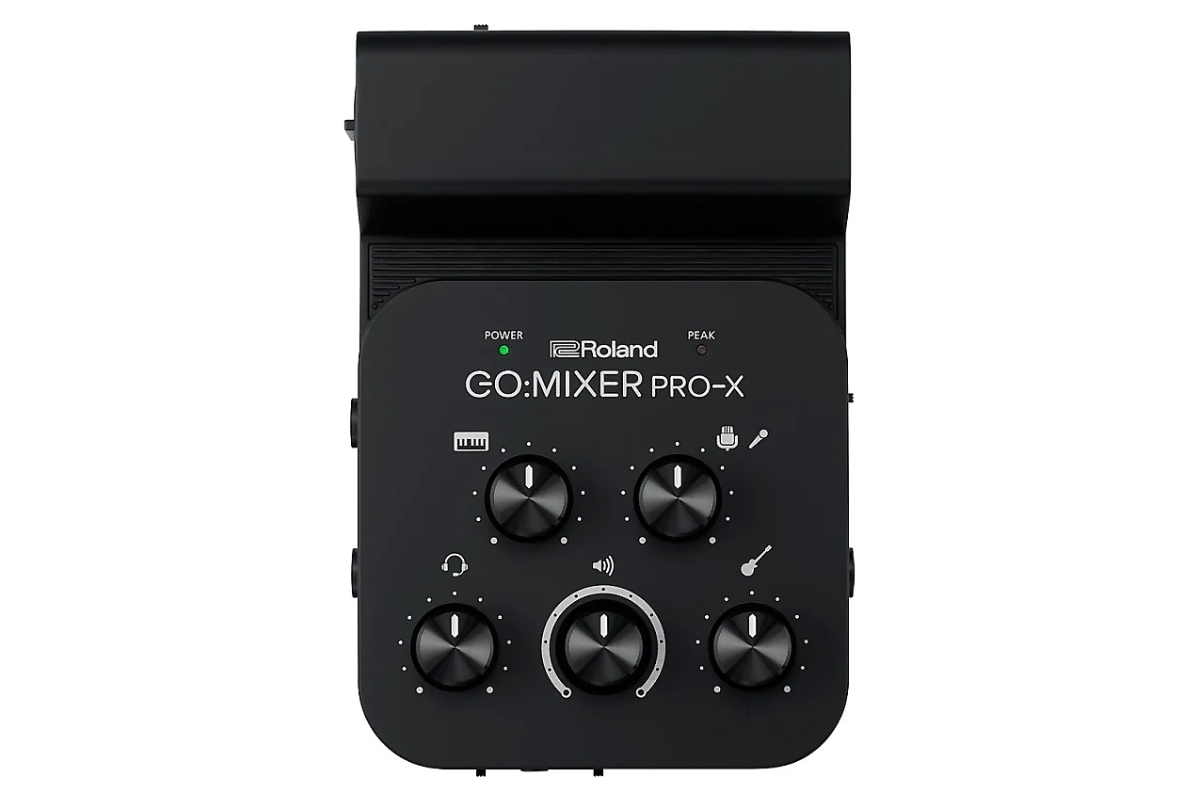 If you're looking to capture the perfect audio of you jamming out on the go, consider using a recorder like a Zoom H6 Handy Recorder, which provides users with six channels and runs off an SD card.
For those who want work off of their cell phone, consider one of the various audio interfaces made for that, like the Roland Go Mixer—an interface that connects direct audio straight to the iPhone.
If your equipment is DC powered, you may use a USB power bank and Ripcords by MyVolts to power your gear. Ripcords have the proper cords to power guitar pedals, amps, synths, and more.
---
Beatmaking Week
Everything you need for a groove.
Explore now