Roland has announced two new additions to the Boutique series: the JX-08 and JD-08.
Each of the new, affordable synths is a compact redesign of a larger classic from the company's history, just like other recent Roland Boutique machines (the JU-06A, SE-02, TR-08, and more.)
JX-08 Polyphonic Synthesizer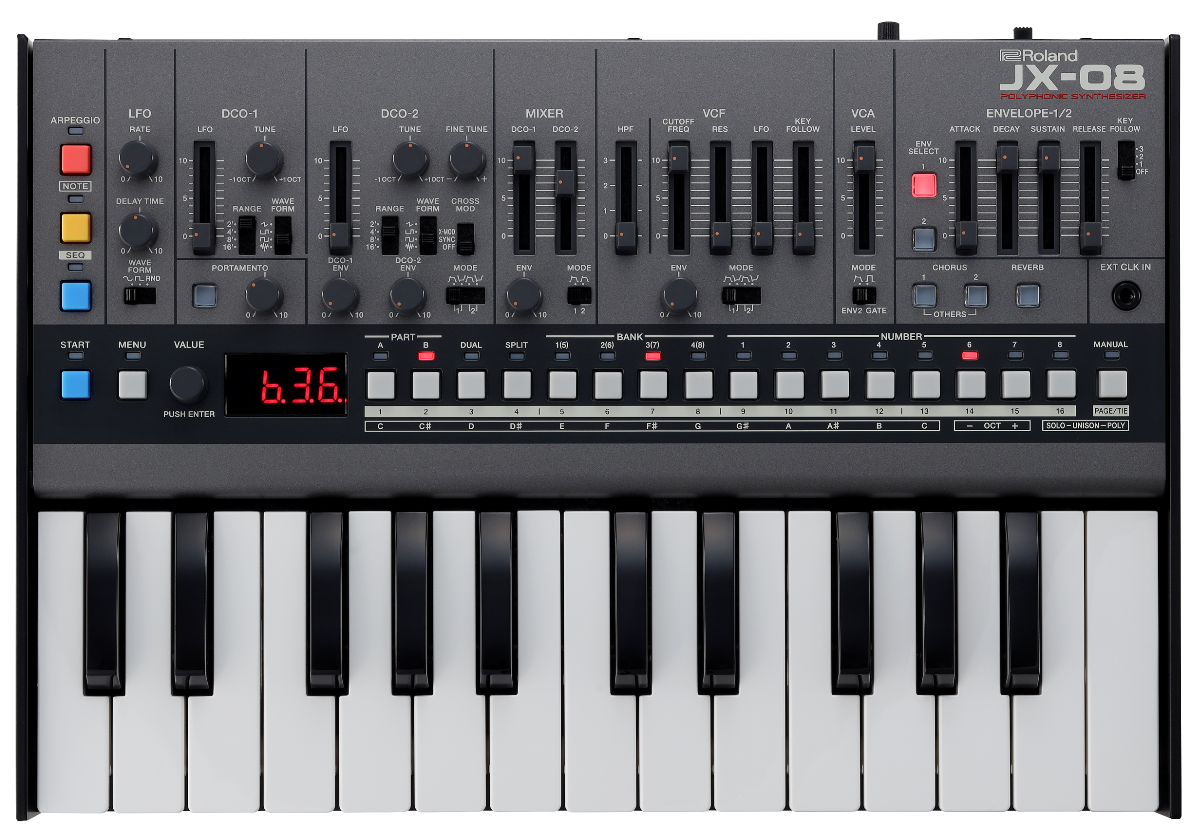 The JX-08 is a Boutique version of the JX-8P, a highly revered six-voice analog synth initially released in 1985 and used by musicians such as Gary Numan, Kevin Saunderson, and Vangelis.
The JX-08 features digitally controlled analog oscillators, or DCOs, which are the same core oscillators found in the Juno synth series. The JX-08 also has an onboard sequencer based on the PG-800, a separately sold add-on sequencer and controller for the JX-8P.
The JX-08 has a warm and full sound that's great for producing big basslines, dreamy polyphonic keys, plucks, and pads. Both oscillators have individual LFO depth control and typical chorus and reverb effects with twice the polyphony, split/dual modes, and more power than the original.
JD-08 Programmable Synthesizer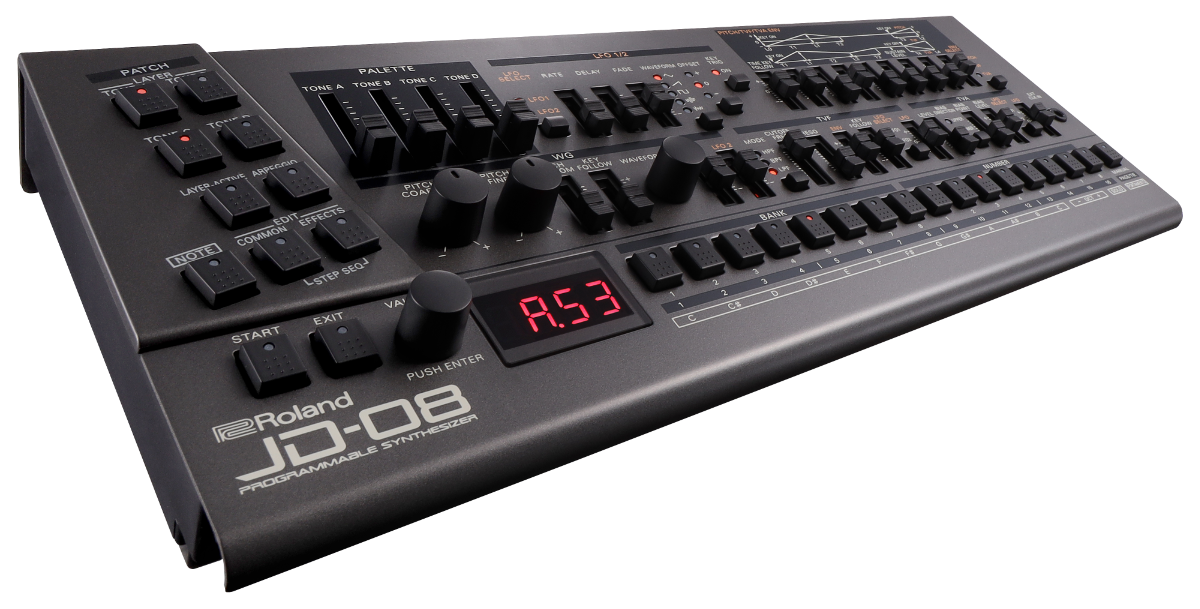 When the JD-800 debuted in 1991, it stood out in a synth market that had shifted to smaller digital synths outfitted with preset buttons instead of full panels of knobs and faders. The spaceship-like JD-800 gave players a huge front panel with plenty of hands-on controls.
The JD-08 is a Boutique take on the JD-800, with enhanced polyphony and a 4-note, polyphonic sequencer—in a much smaller package than the original.
With a reduced version of the JD-800's control panel, the JD-08 fully replicates the four-tone structure, with 108 waveforms and multiple effects like distortion, phaser, delay and spectrum enhancer.
---
Both the JX-08 and JD-08 include USB-C audio/MIDI connectors for working with computer production software.
Onboard sequencers can also be synchronized with other Boutique devices and/or Eurorack systems using the sync input on each module. ​They're also both portable and can be powered by USB or batteries and feature a built-in speaker for hearing sounds on the move.
The JX-08 and JD-08 will be available for $399.99 USD each, beginning in January 2022. Pre-orders are already beginning to hit Reverb, so follow the links to secure your nows. Find other affordable synths from Roland's Boutique line in our Boutique series buying guide.
Buying Guide: Roland Boutique Series
Exploring the various models in Roland's vintage-inspired synth series
Learn More