From SZA to Masego, Chris Classick—with his space Classick Studios—is shaping the sound of modern hip-hop. And this month, we got a look into Classick's Collection.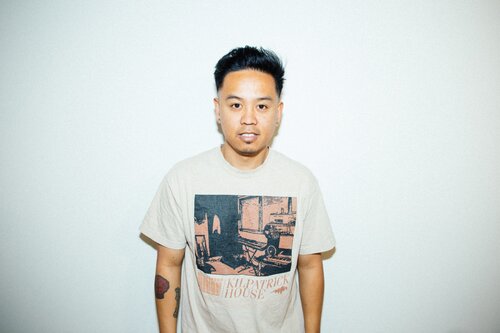 Chris Classick. All photos used with permission.
We will dive into the gear that has turned out some of the biggest hits of the last few years, share a bit about what makes this space so special, and how he is using Reverb's newest feature, My Collection.
From engineering artists in his childhood basement to creating one of the top studios and creative spaces in the country, Chris has led his Classick Studio crew to numerous hit albums, multiple Grammys, and even more Grammy nominations.
His collection is humble, yet refined, and he's been using Reverb to acquire his latest gear. Let's take a look.
Have you assembled a great collection of gear? Be sure to drop us a line at [email protected].
---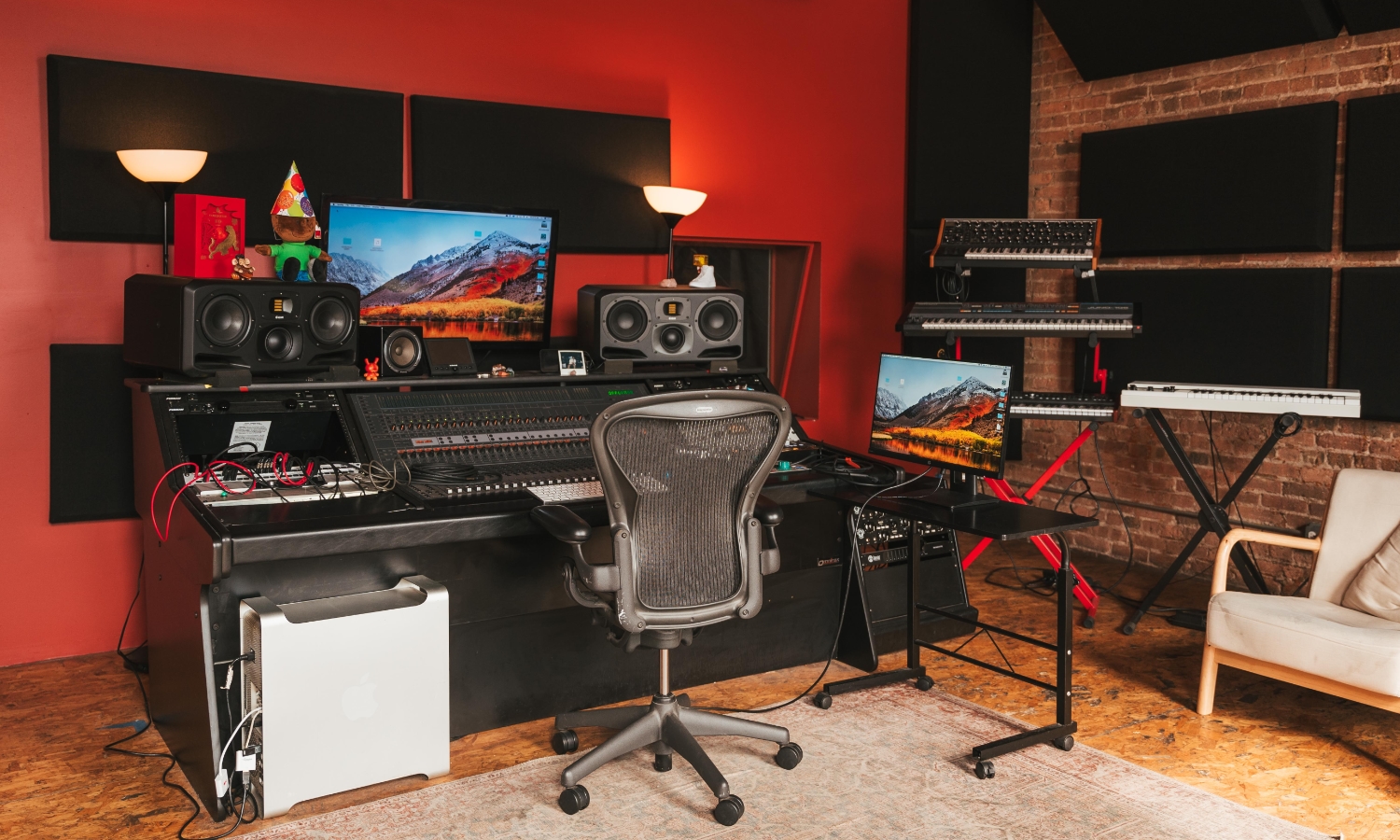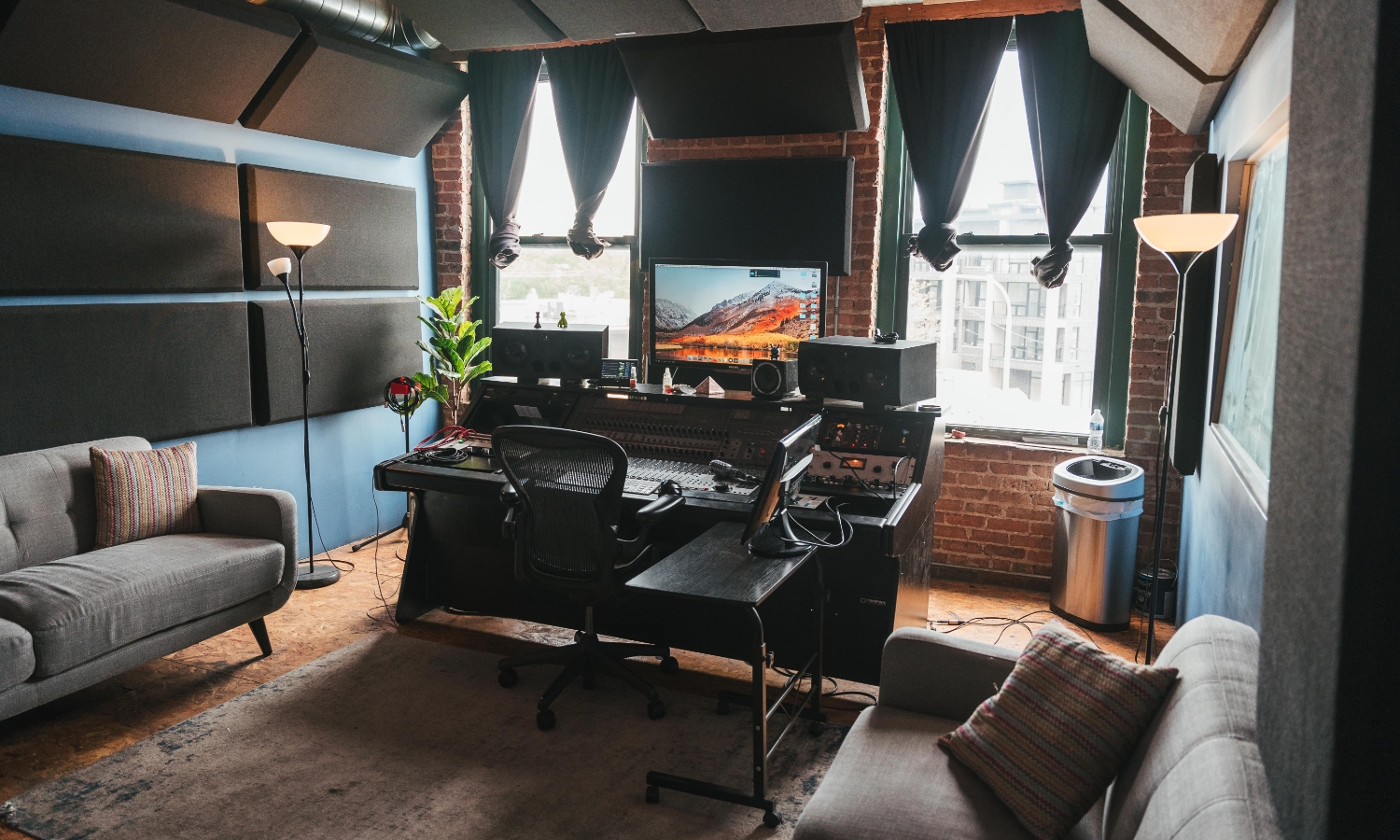 Classick's current Red Room and Blue Room setups at Classick Studios. Photos by
Riley Hulligan
.
---
"I love how easy it is to add gear to My Collection and sell what I don't need anymore. It's usually an intimidating process, but this makes it as easy as taking a picture, writing some notes, and adding the item. Being able to see all my gear in one place is definitely amazing."
Want to try it out? Build Your Collection.
---
In the photos above, you can see the current setups in Classick Studios' two recording spaces—the color-coded Red and Blue rooms. At different points in their careers and at different stages of the studio's journey, everyone from Chance the Rapper to Smino have called Classick Studios home.
Chris himself has a proven track record of developing artists—and outside of running the studio and engineering, Chris is also the manager of Smino and producer Monte Booker.
Both Chris' collection and the Classick Studios story began in his childhood basement. Now he looks out on the Chicago skyline from the Blue Room window.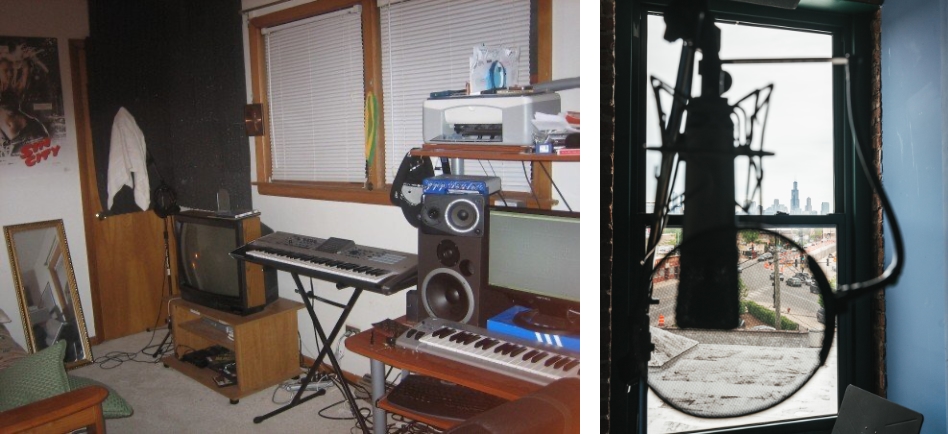 Classick's first collection in his childhood basement (l) and the current view from the Blue Room window (r).
"The window view of the Chicago skyline is always my biggest inspiration from our space," he says. It serves as a "constant reminder of where we came from and where we're going."
The Classick Vocal Chain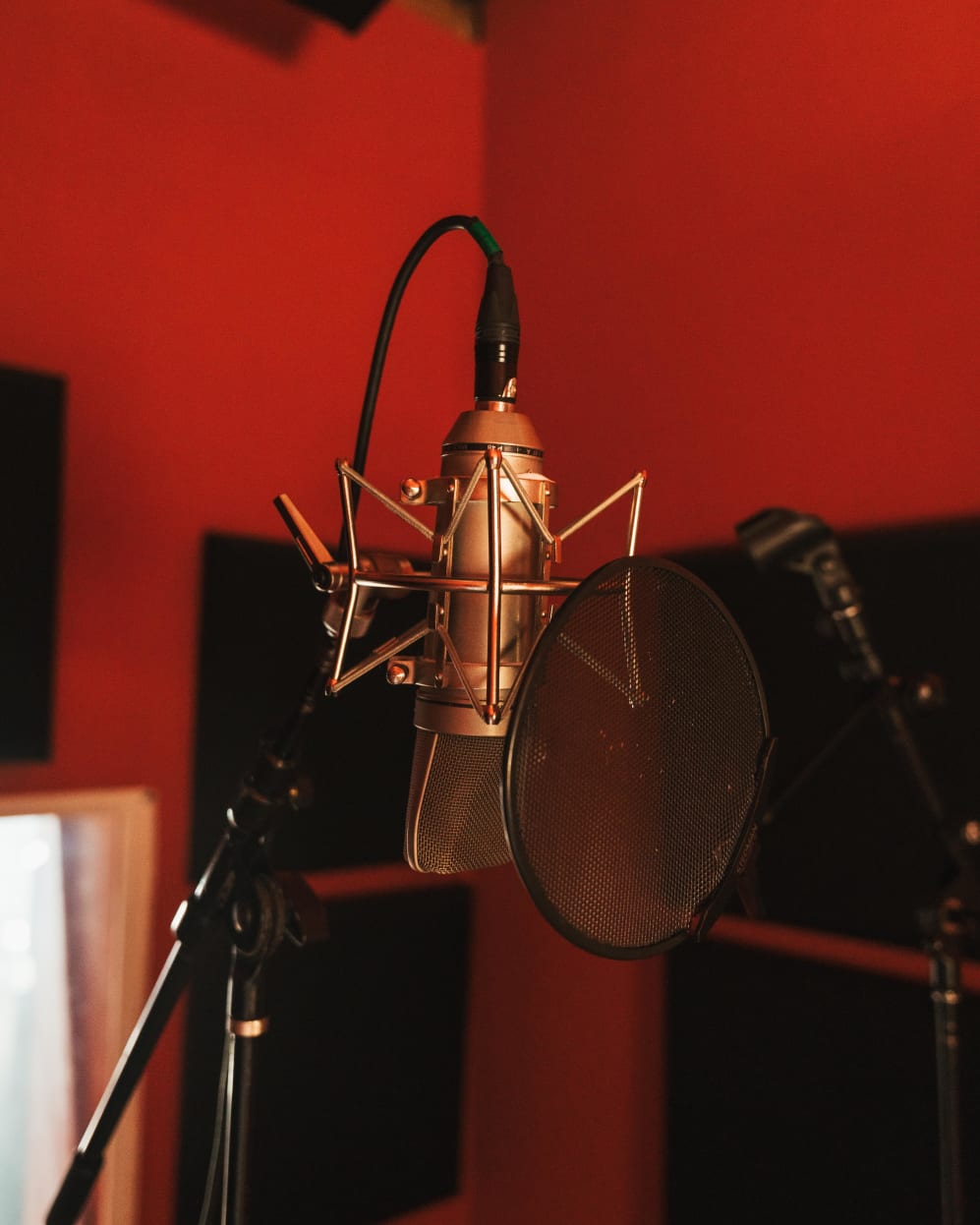 The Red Room's Neumann U 87 Ai vocal mic.
For great hip-hop production, you need a solid vocal chain, and Classick's go-to setup definitely delivers.
It starts with a Neumann U 87 Ai into an AMS Neve 1073LB preamp, which can add depth and character to the Neumann's clear, full-frequency signal.
From there, he uses a Universal Audio LA-2A for compression and an Apogee Symphony I/O 16x16 Interface to connect with the DAW.
If you're curious, you can hear this exact vocal chain in action on SZA's "twoAM" and Lulu Be.'s "Rude Tings".
Have a similar chain? Add it to Your Collection.
More From Classick's Collection
"The next piece of gear I love that really brings a lot of accuracy in our mixing is our Crane Song Avocet IIA DAC," he says. The monitor controller lets the engineers switch between speakers, switch to check for mono mixes, adjust artist's headphone mix as they record, and more. "Compared to anything else we've ever used, it's night and day. It really gives us a clear read on what we're doing in the mix."
---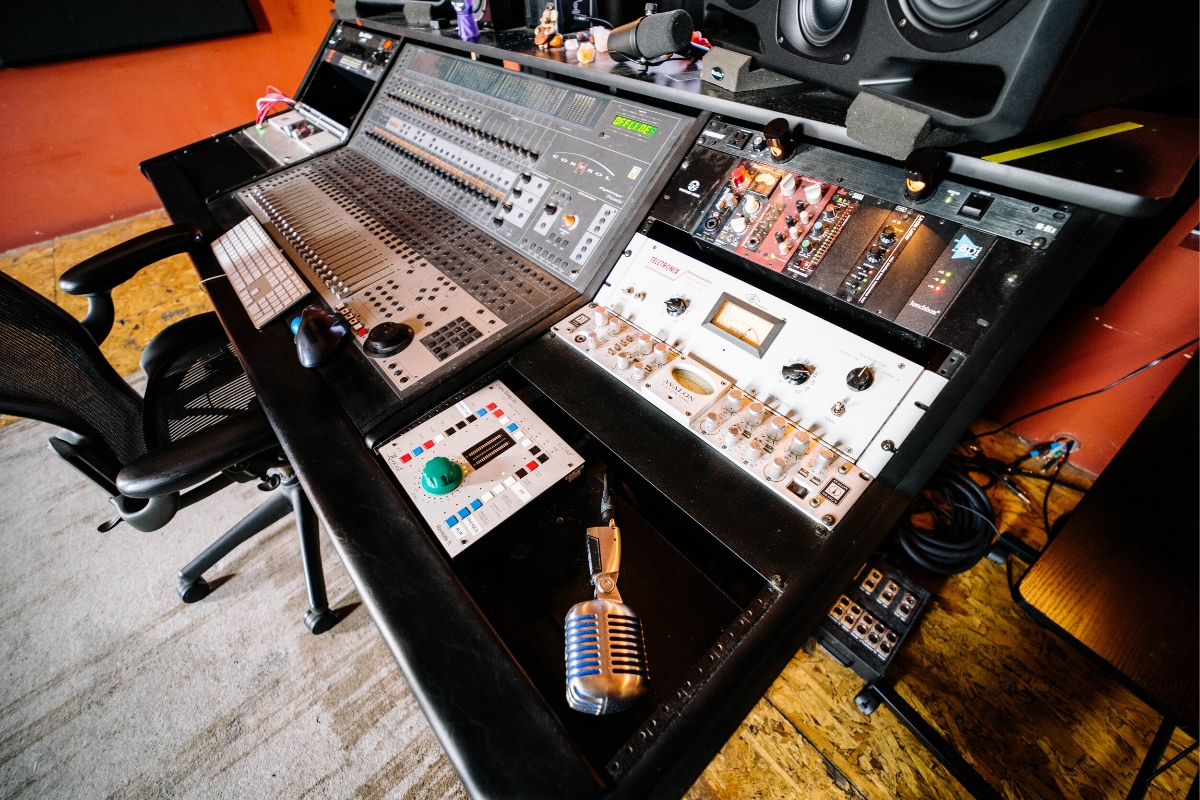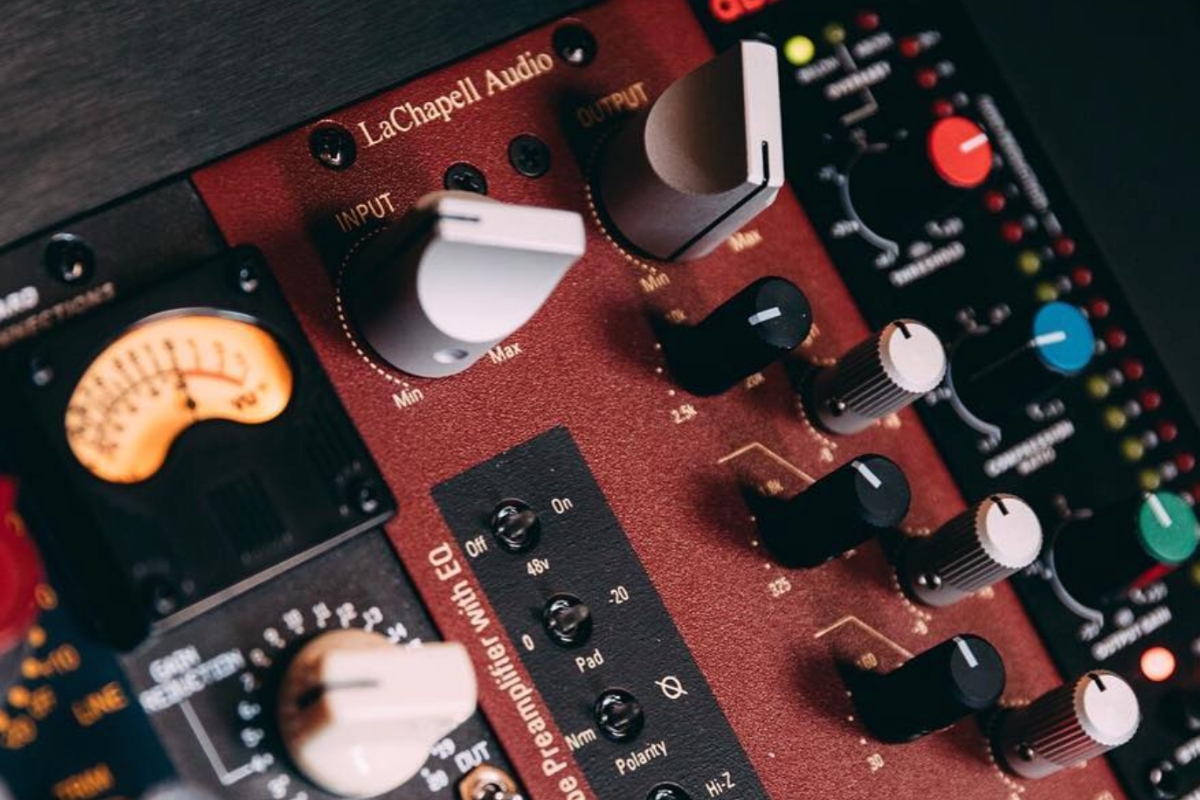 A closer look at the Red Room's board and 500 series rack.
---
In the photos above, you can see the Avocet sitting right in arms-length at the Red Room board, underneath an Avalon VT-737sp channel strip, the LA-2A compressor, and a 500 series rack. In addition, Classick says, "Recently we just added in a SSL Fusion, SSL bus comp (lunchbox version), and a Lavry AD122-96 to get some great final touches on our masters."
Other gear from Classick's collection that it's near-constant use include the Adam Audio S3X-H monitors, Manley Labs Voxbox channel strip, and some trusty Beyerdynamic DT-770 Pro headphones.
Want to learn more about Classick Studios? Visit its website here. To start—or add—to your own collection on Reverb, visit My Collection now.