Back in 2015, 1960s Fender Jaguars on Reverb were purchased, on average, for about 80% of the price of Jazzmasters from the same years.
Following a mini grunge resurgence, 60th anniversary celebrations of the Jaguar, and the continued appreciation for nearly all vintage offsets, the models are now pretty much neck-to-neck.
Let's examine the trends.
1960s Jazzmasters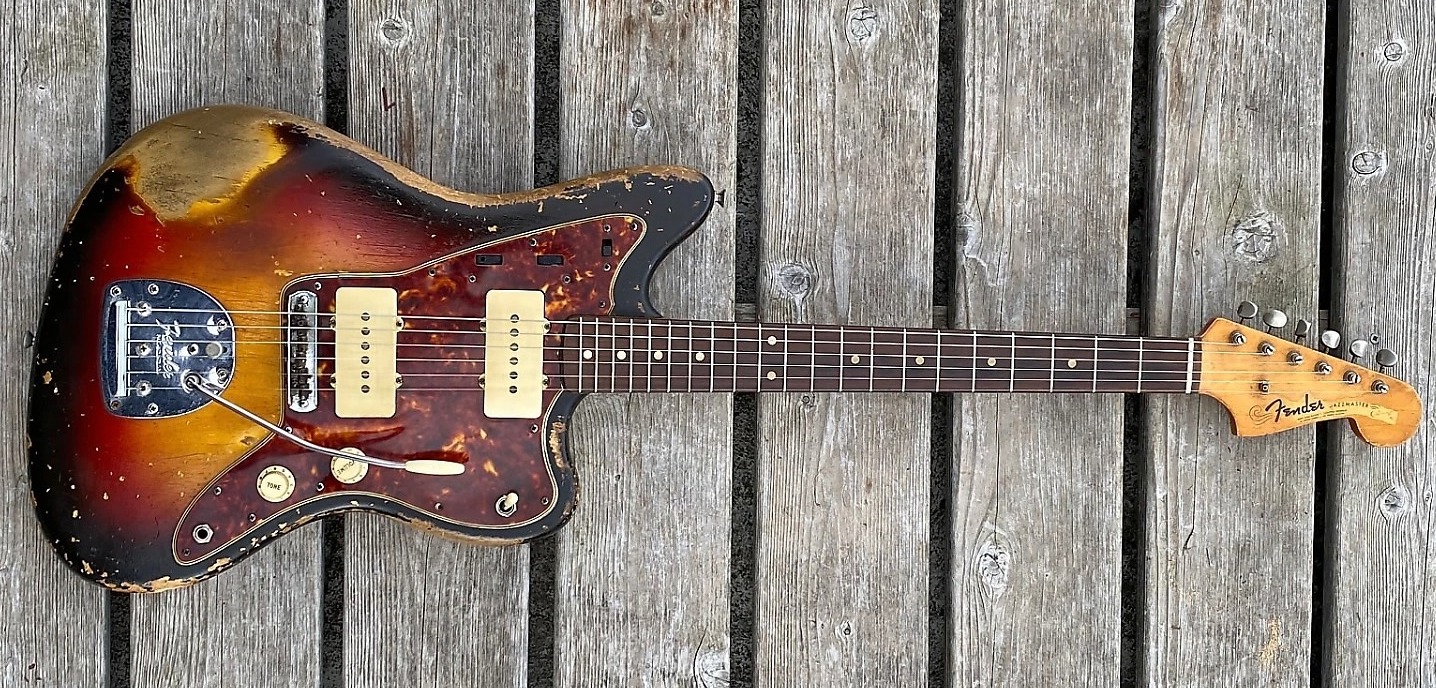 First things first, we'll be comparing Jazzmasters built from 1962 through 1969, in order to have a clean one-to-one comparison with Jaguars, which were first released in 1962. As a general rule, older Jazzmasters from 1958 through 1961 tend to be more valuable than those that came later. (Just check our '59 Jazzmaster Price Guide Transaction History chart, and you'll see three recent transactions that all hit around the $20,000 mark.)
A similar trend is apparent in looking at Jazzmasters from '62 to '69, with those made earlier in the decade commanding higher prices, on average, than those from later years.
That said, it should be noted here that vintage guitars in particular can greatly vary in price, depending on their condition, their finishes, whether or not they have a matching headstock, and other particulars that collectors and players care about. When we talk of average prices here and in parts of Reverb's Price Guide, we are speaking of the average price for all models in good or greater condition, unless otherwise noted. You will certainly find individual guitars for higher and lower prices.
---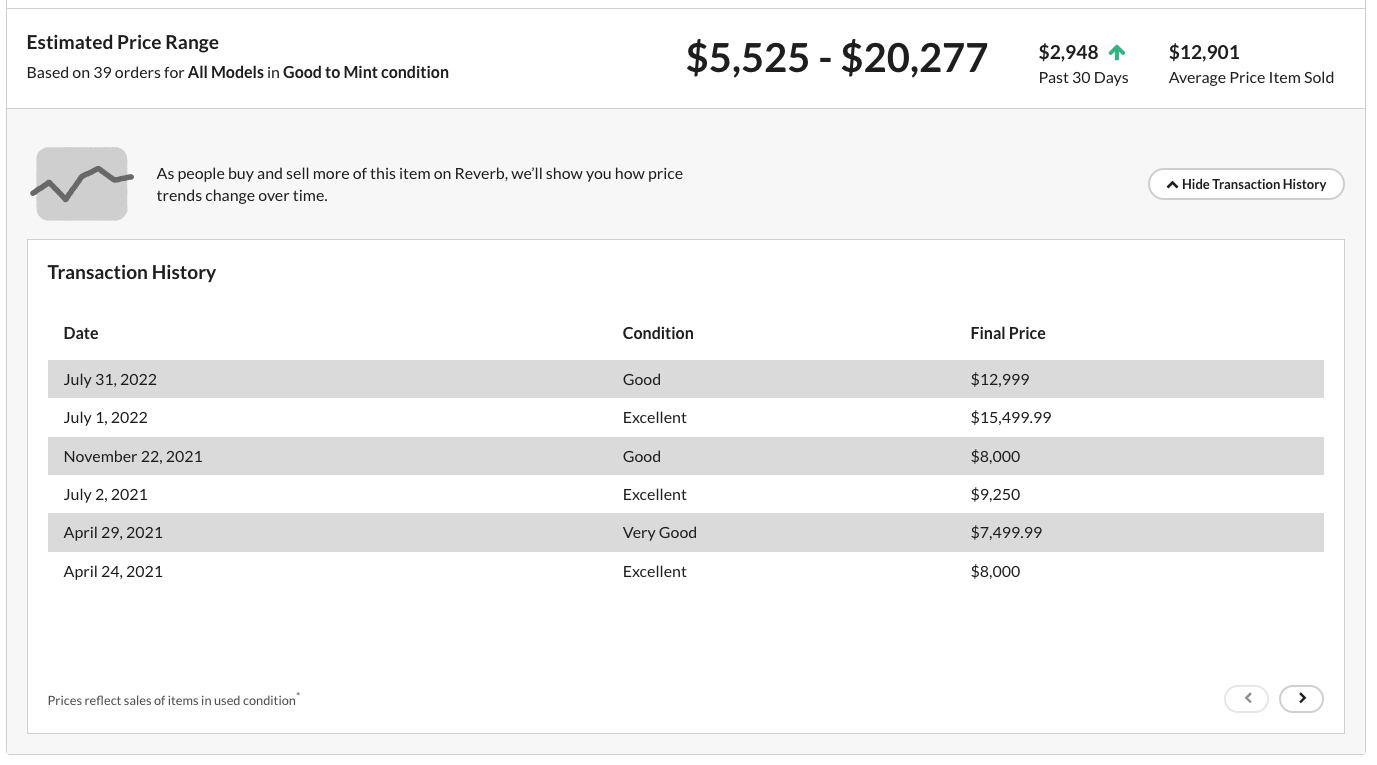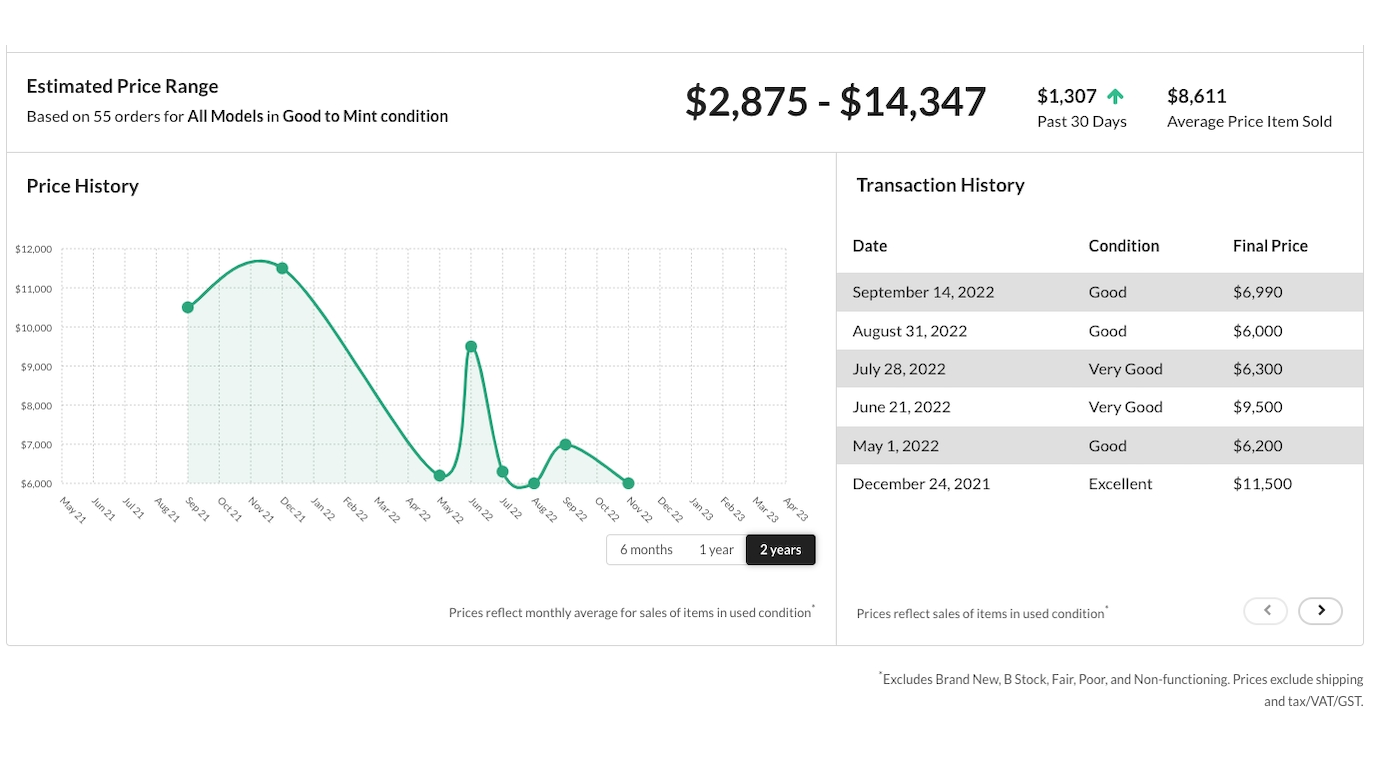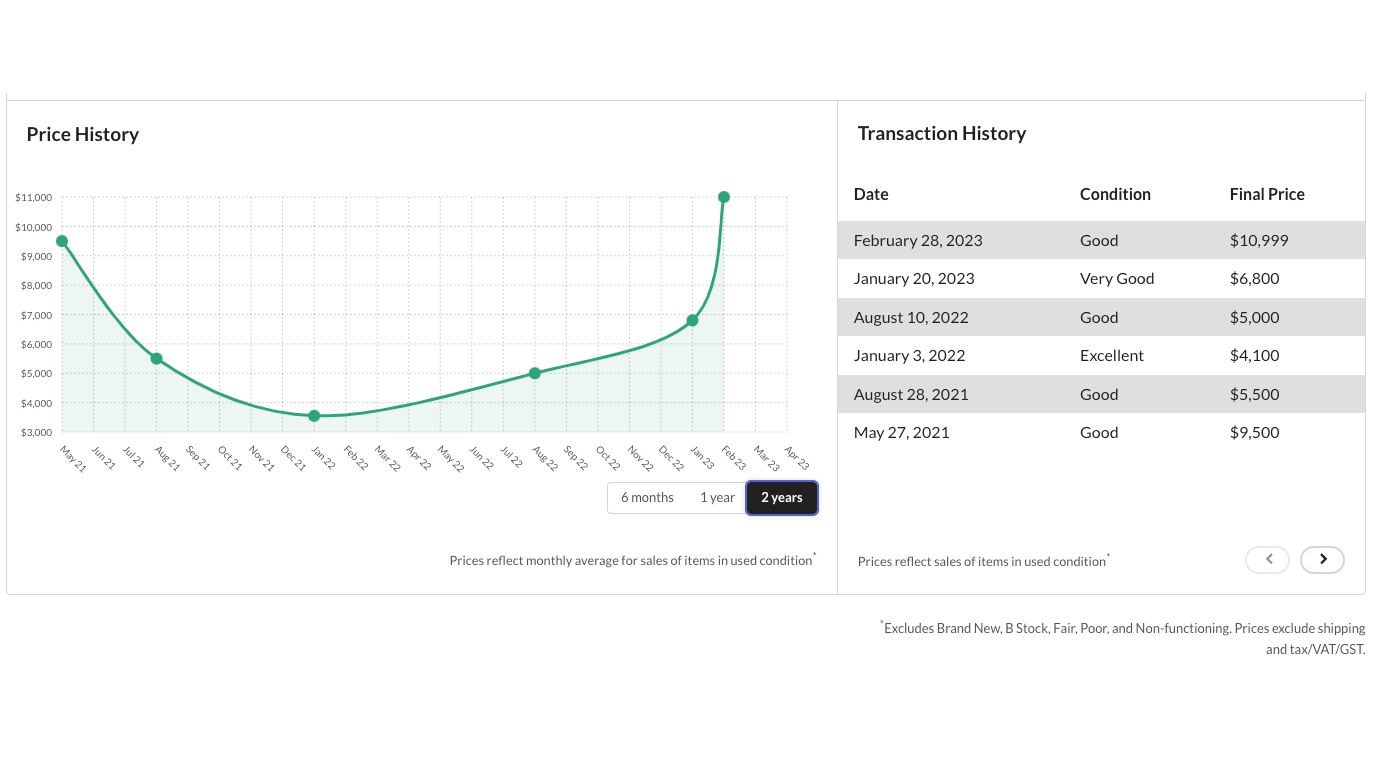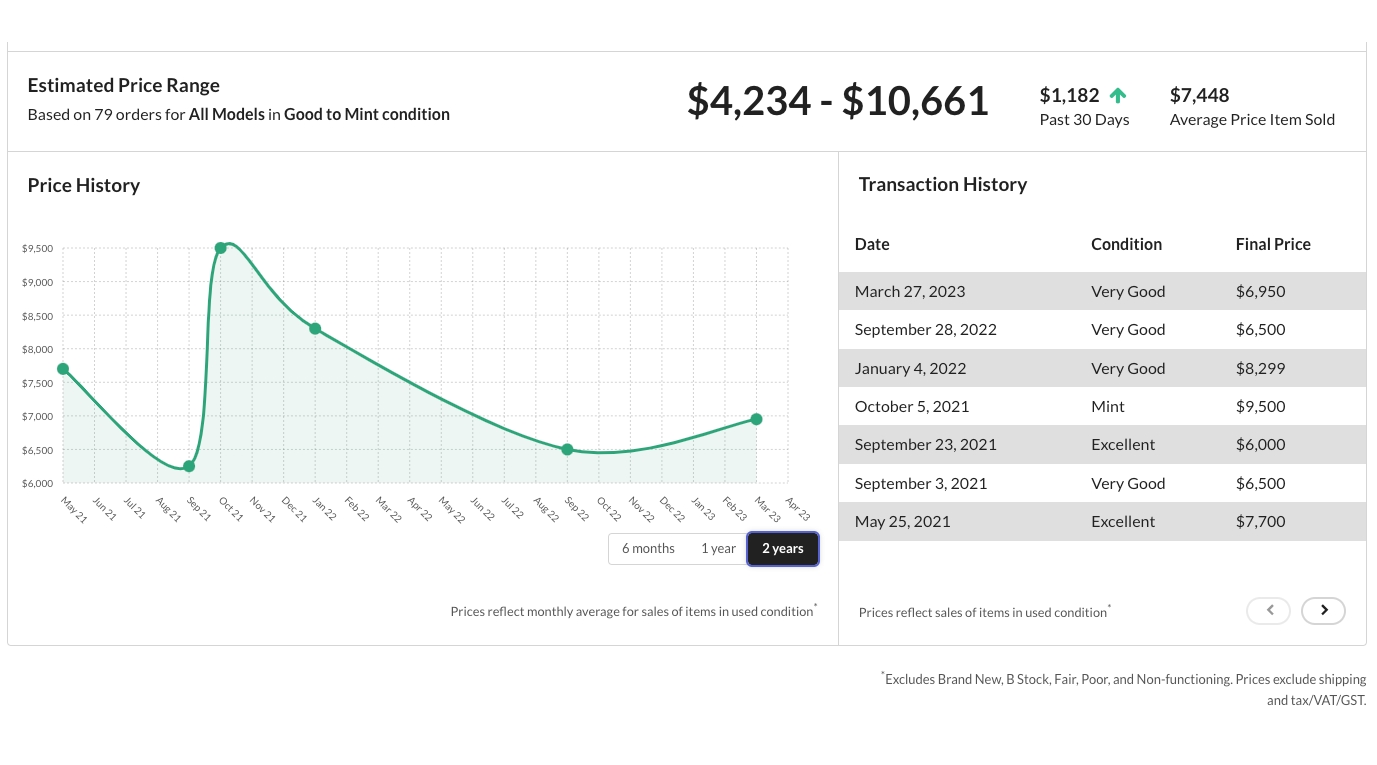 ---
The average price for original, '60s Jazzmasters in 2015? $4,202 on Reverb. In 2022, our last complete year of data, that number becomes $6,640.
Clearly, the demand is still growing: That price change represents a 58% appreciation in value over the seven years between 2015 and 2022. But it's how that growth rate compares to '60s Jaguars where the story gets interesting.
Visit the Price Guide-powered Transaction Histories at the links to see final sale prices paid for '60s Jazzmasters: '62 Jazzmastesr, '63 Jazzmasters, '64 Jazzmasters, '65 Jazzmasters, '66-'69 Jazzmasters.
1960s Jaguars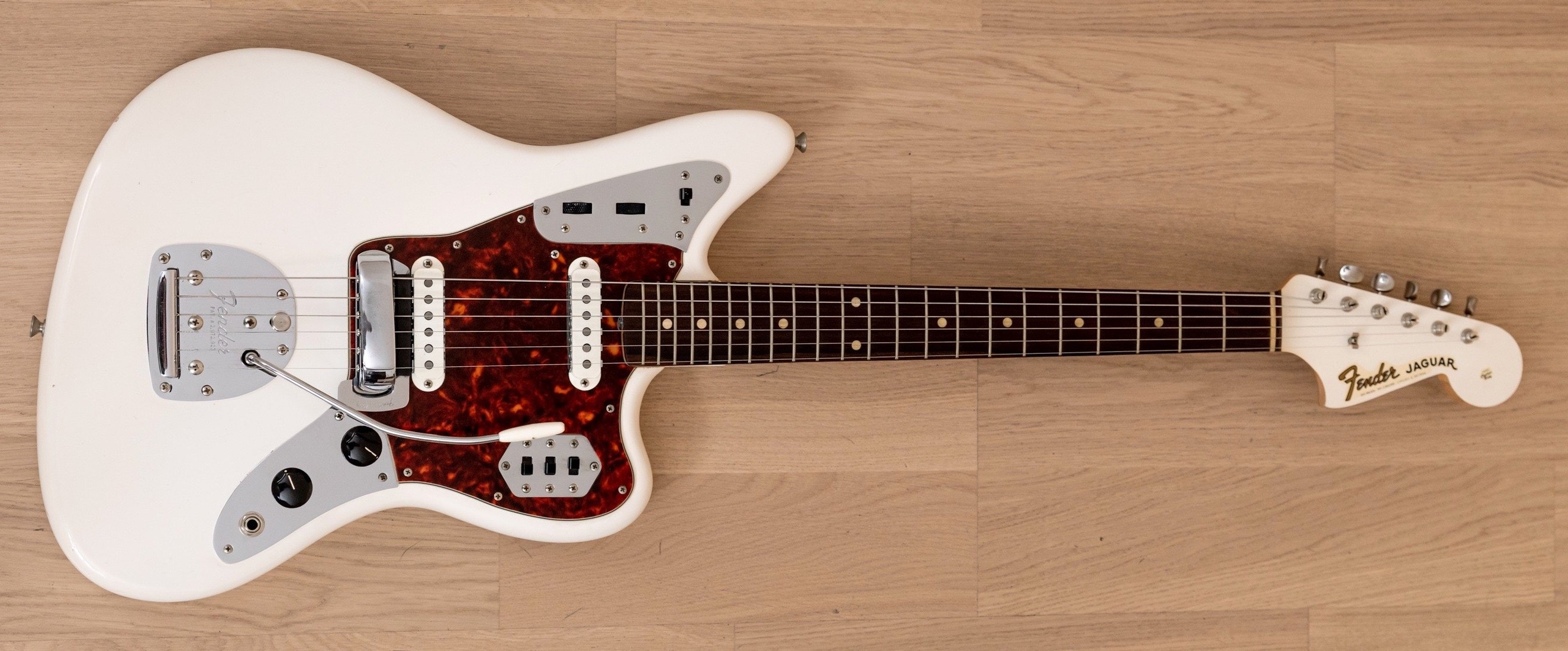 First launched in 1962, the Fender Jaguar celebrated its 60th anniversary last year, which Fender celebrated in a pair of anniversary models.
But—whether it's the resurgent interest in grunge or the relative bargain that '60s Jags used to be compared to Jazzmasters—fans of the Jaguar had been celebrating even before the guitar's diamond anniversary. The average price of '60s Jaguars jumped 6% in 2020 and another 48% in 2021.
Looking back to 2015, the average price of an original, '60s Jaguar on Reverb was $3,362. By 2022, it was $6,307, an 88% change over that seven-year period. (That's compared to the Jazzmasters' $6,640 and 58% seven-year jump, to save you from scrolling up.)
---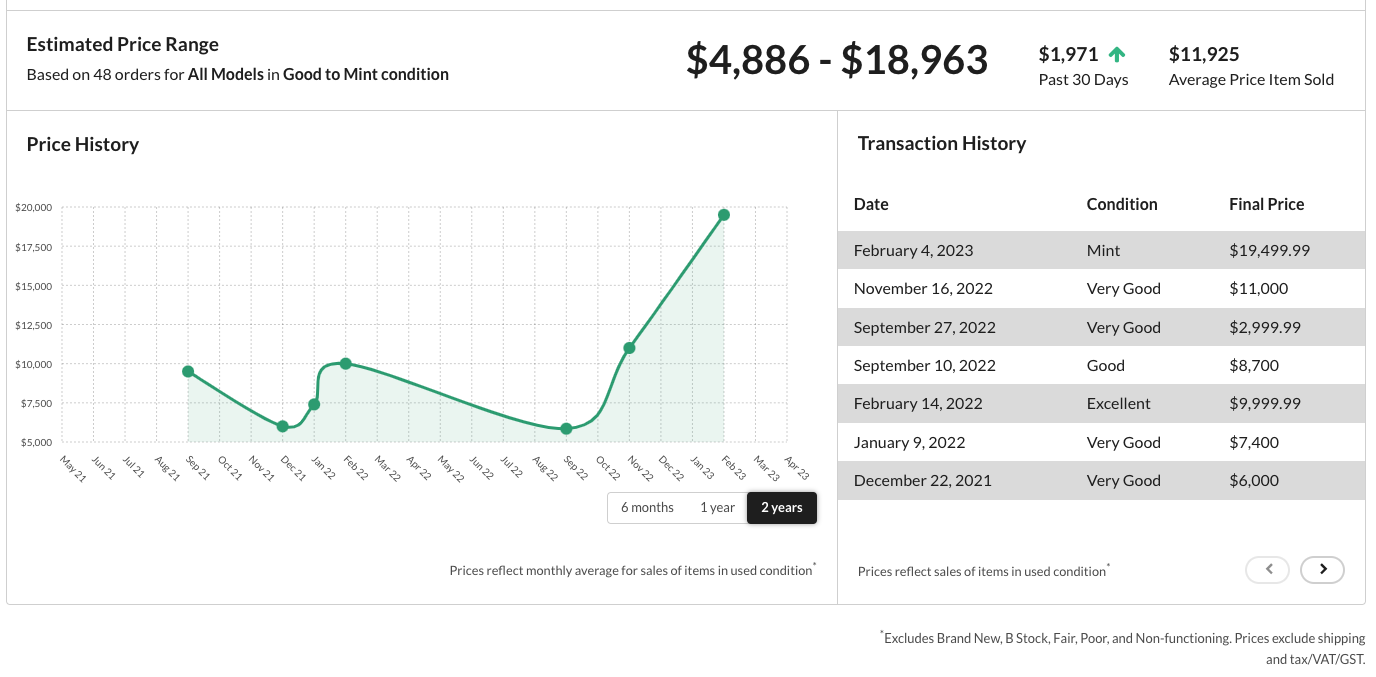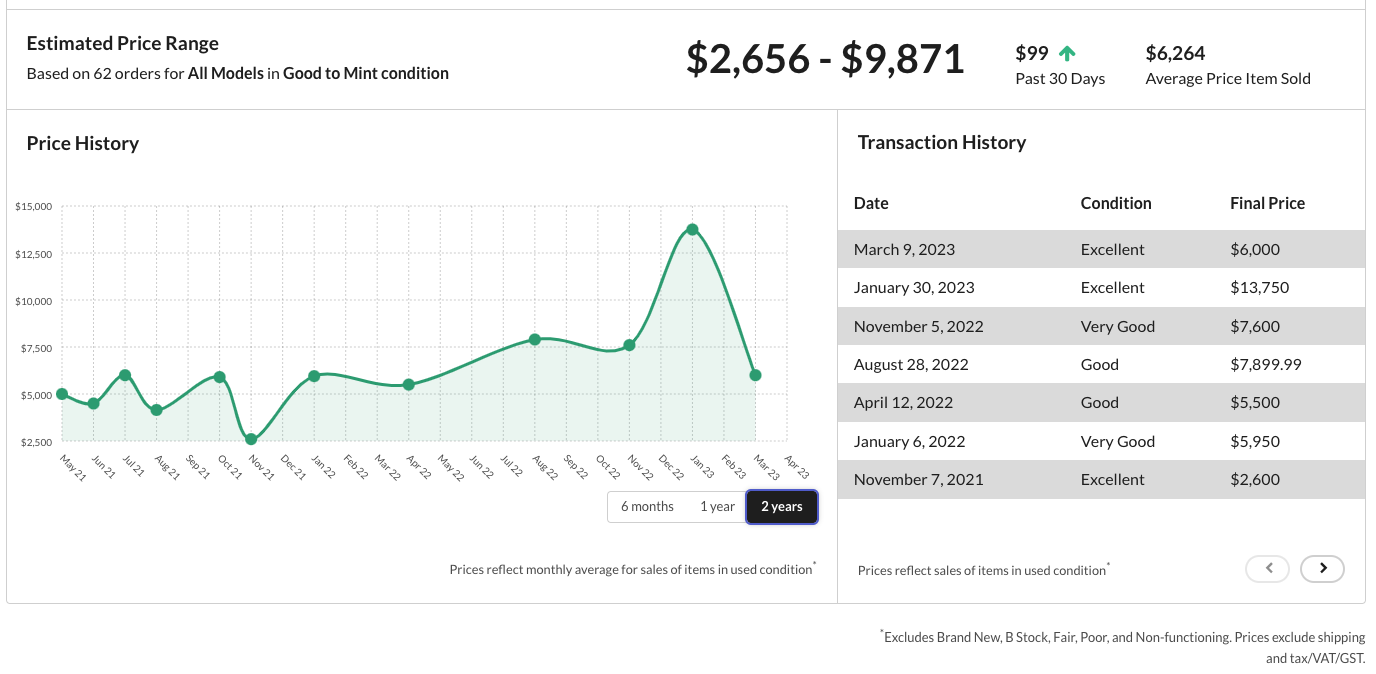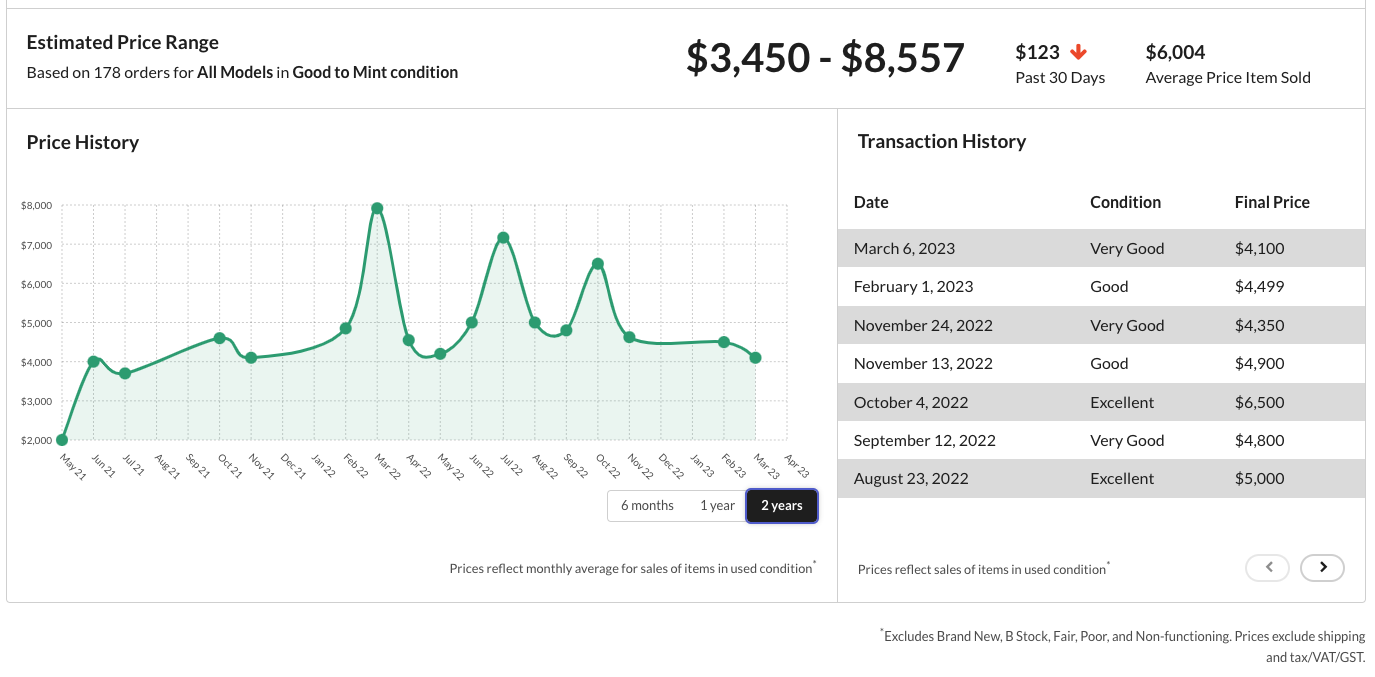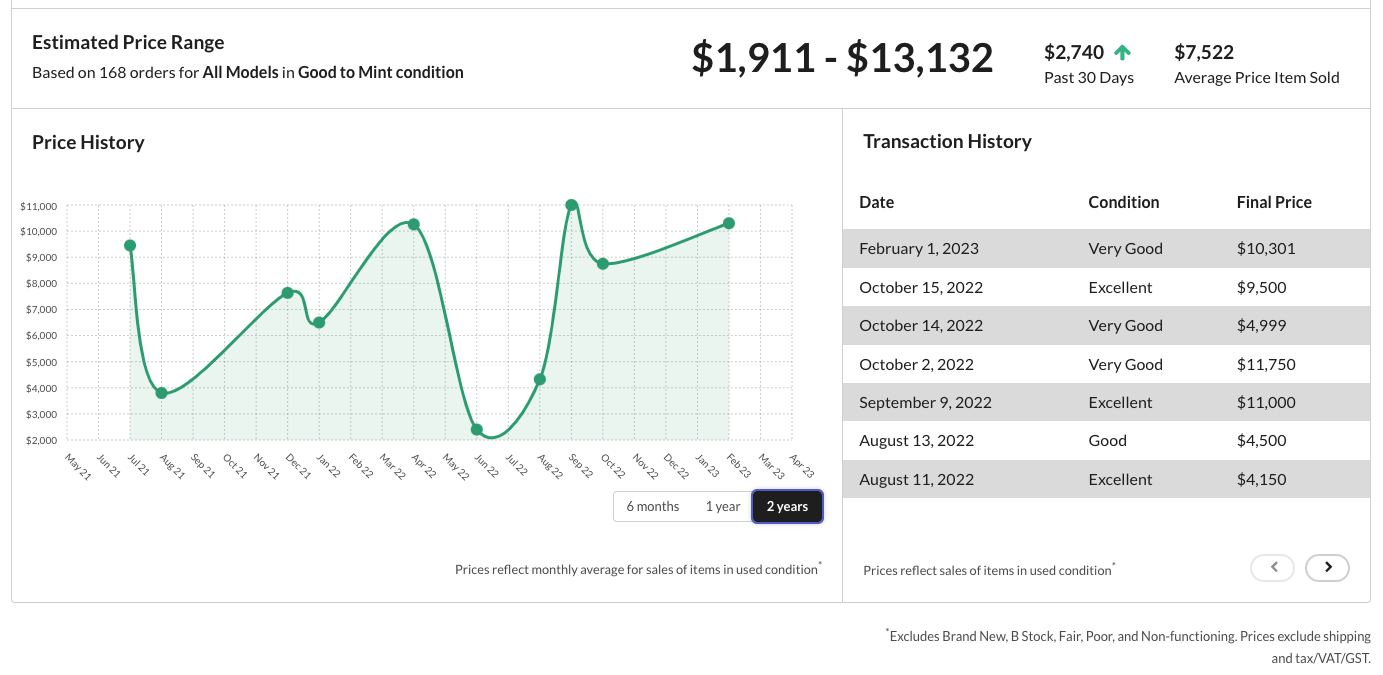 ---
Visit the Price Guide-powered Transaction Histories at the links to see final sale prices paid for '60s Jaguars: '62 Jaguars, '63 Jaguars, '64 Jaguars, '65 Jaguars, '66-'69 Jaguars.
---
Which brings to where we are today: While '60s Jazzmasters used to regularly command higher prices over Jaguars, as of 2022, they're now virtually in the same spot. And it's not that Jazzmasters have fallen out of favor, but that Jaguars have simply caught up.
A few months into 2023, it's too early to say how this year will shake out for those '60s greats, though early indications show people are happy to pay a premium for both offset Fenders. Meanwhile, the '60s-style Jags and Jazzmasters Fender currently makes are a great, affordable anecdote to anyone interested in kicking the vintage bug for less.
Modern, Vintage-Style Equivalents