In Partnership With Hiwatt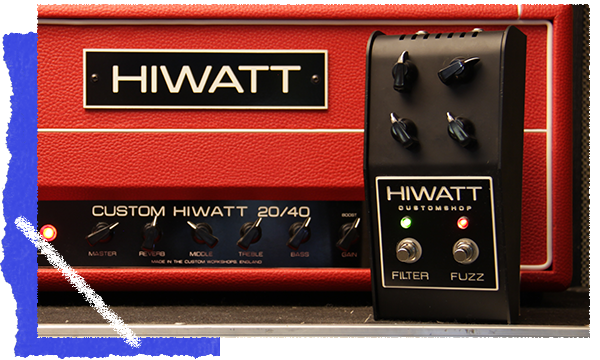 The Filter Fuzz
Based on the '60s Fuzz Face, the Hiwatt Custom Shop Filter Fuzz hot-rods the legendary effect. With more gain and a unique approach to tone-shaping, the Filter Fuzz brings versatility and new tonal colors to a familiar foundation. The thick purr is there when you want it, but at the tap of a switch you can cut the lows, push mids or highs, and get into gated, octave howls. All handbuilt in the Hiwatt Custom Shop.
Fuzz, Meet Filter
The independent Filter can emphasize mids or the extremes of your tone.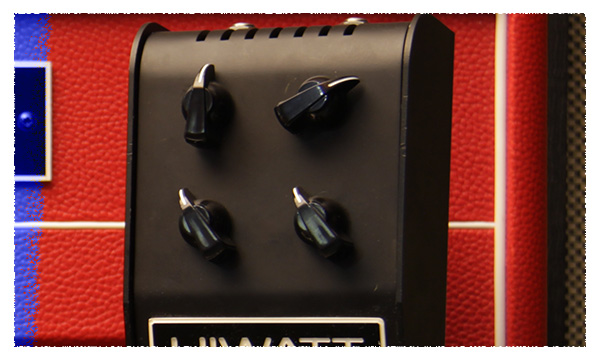 3-Way Filter Switch + Thick Knob
Choose your low-cut preference or tweak your pre-gain EQ.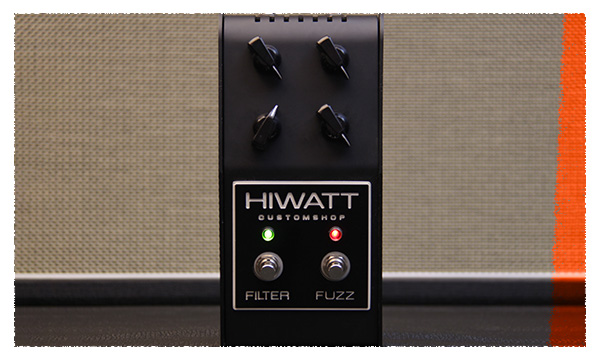 Impeccable Design
Chicken-head knobs, Traffolyte-engraved faceplate, and a large vintage body.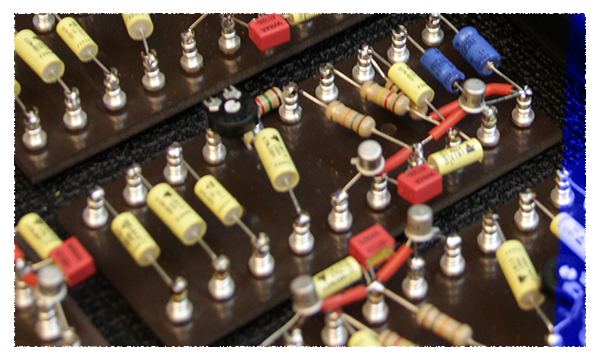 Hand-Wired Components
Assembled point-to-point in Hiwatt's Doncaster, England Custom Shop.
Full Features and Specs
According to Hiwatt, the full details include:
Master Vol: Unity comes relatively early, with massive boost capability following
Fuzz: Clockwise increases saturation and sustain, from subtle to unwieldy.
3-Way Rotary Filter Switch: Can have extreme impact through interaction with other controls, sometimes causing spitting, zippery, gated, and octave-like responses.
Thick: A pre-gain EQ control. Clockwise emphasizes low frequencies, Counterclockwise cuts low frequencies and allows mid-range and top-end clarity to shine through.
True-bypass switching.
Power requirements: 9V DC 250mA, can be powered either by 2.1mm center-negative barrel power supply or 9V Battery.
Internal bias trim pot: Clockwise increases volume and clarity of the circuit, Counterclockwise emphasizes spitting, gating.
From the Hiwatt Reverb Shop
"This page is part of a paid partnership with Hiwatt. From time to time, Reverb partners with brands and manufacturers to highlight some of our favorite products we think our community will love."
Oops, looks like you forgot something. Please check the fields highlighted in red.