Fender has newly released a brand-new line of effects pedals called the Hammertone series. Giving players a little bit of everything, the line includes nine different effects that hit all of must-haves: fuzz, space delay, chorus, flanger, metal, distortion, reverb, overdrive, and delay.
All of the pedals in the Hammertone series are designed to give you exactly what you need and nothing you don't in a compact and easy-to-navigate design. What's even better is that they're all affordable at $99.99 USD brand-new.
Those after famous rock 'n' roll tones will like the Hammertone Flanger for its jet stream modulation and the Hammertone Fuzz, which promises '60s and '70s-style psychedelic tones from its two-silicon-diode design (that also features an octave switch). If you're on the harder rock side, you'll like the Hammertone Metal, which promises a powerful EQ and chunky, high-gain tone.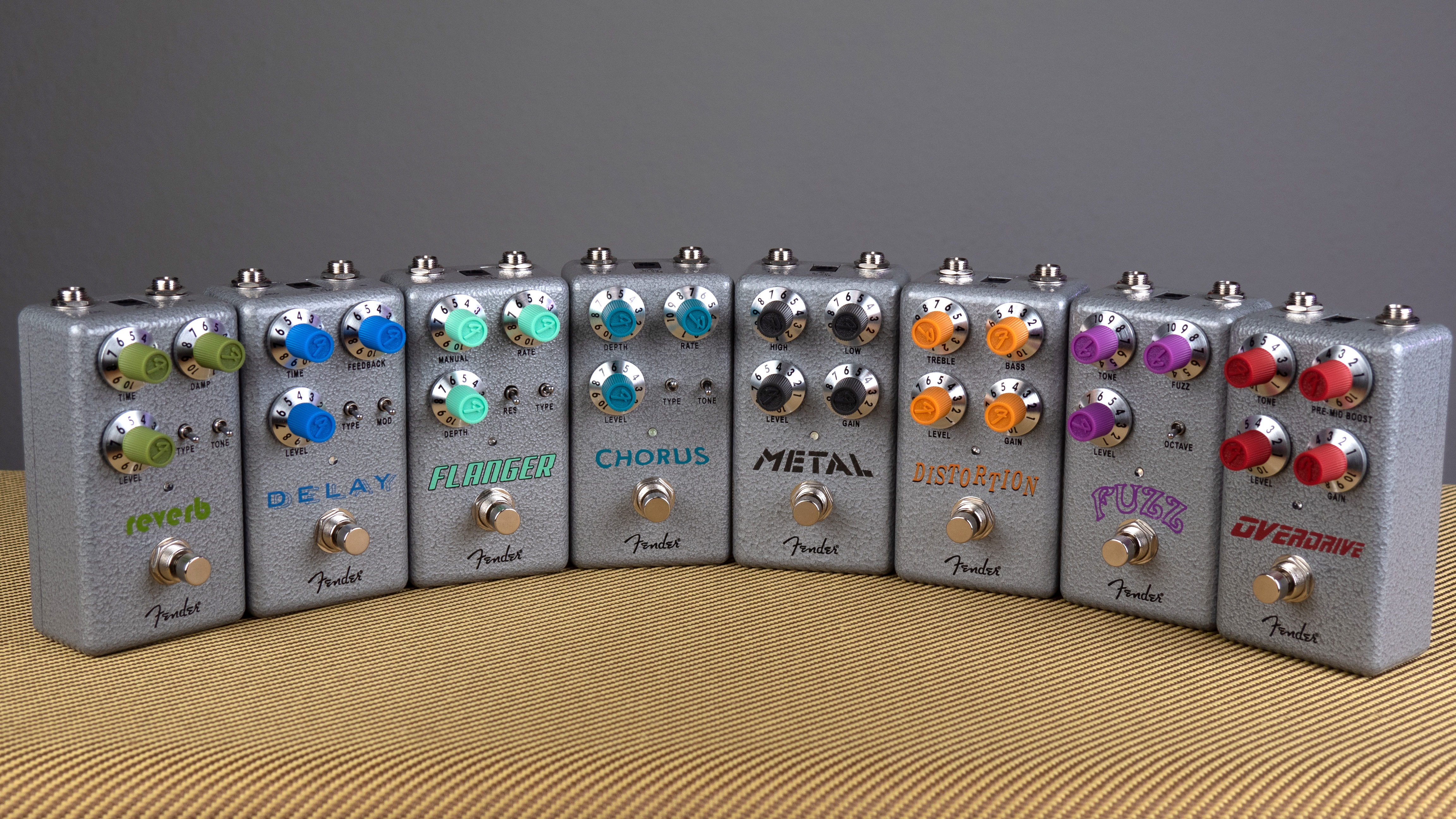 The Hammertone Distortion, meanwhile, does a little bit of everything and can get you from light drive to a huge and heavy crunch with its active two-band EQ. On the cleaner side is the Hammertone Overdrive, which promises warmth and character and features a sweet pre-gain mid-boost for cutting through the mix.
Modulation lovers and ambient players will dig both the Hammertone Delay and Space Delay, with the former providing up to 950ms of three different types of lush delay and the latter emulating analog-style tape saturation-style tones.
Last but not least, the Hammertone Reverb packs three of the most classic styles—hall, room, and plate—with damping control and tone switch, and the Hammertone Chorus promises simplicity in crafting pristine choral sweeps. To hear these pedals in action, check out Andy Martin's demo video above. All nine of these pedals are available on Reverb now.
"This article is part of a paid partnership with Fender. From time to time, Reverb partners with trusted brands and manufacturers to highlight some of our favorite products we think our community will love."