TC Electronic Ditto Looper
Price Guide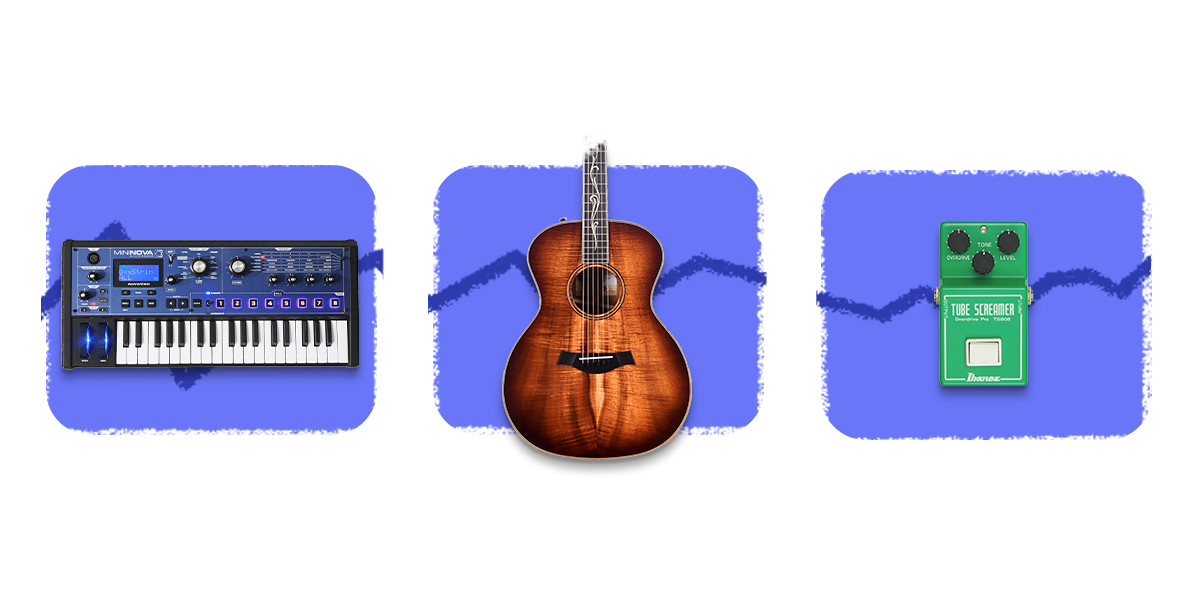 *Excludes Brand New, B Stock, Fair, Poor, and Non-functioning. Prices exclude shipping and tax/VAT/GST.
More Information
When TC Electronic dropped the Ditto Looper in 2013, it was a lightbulb moment for musicians seeking a straightforward, no-frills solution to their looping needs. While most loopers on the market were adding more elaborate features and more detailed controls, the Ditto took a simple-is-better approach focusing on just the core looping function. One knob for volume, and one switch for everything else -- that's all it takes to get looping with the best of them.
All the Looping You Need, Nothing You Don't
This small footprint stompbox has a single knob to control the volume of your loops and one button to record, play, stop, and more. Click once to start recording. Click again to start the playback. Click twice to stop it. Click twice and hold down to erase and start the whole thing over. You can also undo and redo by pressing and holding the main button. Even when powered off, the Ditto actually retains the last loop you recorded for when you're ready to start playing again.
Unlimited Overdubs
Once you've established your primary loop, you can keep recording unlimited overdubs for a full five minutes of loop time. When your loops are playing back, you can click once to arm an overdub and it won't start recording till the original loop starts again. The bright LED will flash to signal the start of the main loop to help with the timing. And with the easy undo/redo option, you can take shot after shot at landing that perfect take. Don't worry, no one in the crowd is going to notice.
Serious Sound Quality
You would think all these overdubs going at once might start to degrade the sound a bit. Not so with the Ditto. This thing records in 24-bit uncompressed audio through all its looping madness. TC Electronic has also gone to great lengths to ensure that even with your loops going, your dry signal still shines through with what they call "analog dry through." And of course, this thing is true bypass, so you don't have to worry about where to sneak it into your signal chain.
Why Do I Need a Loop Pedal?
Once you get the basic rhythm of building loops down, the applications are limitless. For guitarists, a loop can be the 12-bar blues track you lay down to solo over during practice sessions. For the more experimental musicians, loopers unlock huge arrays of swells and soundscapes to explore to transform your coffee shop gigs into breathtaking experiences. The TC Electronic Ditto Looper tackles all these applications and more at a price point first-time loop-heads can appreciate.