Jimi Hendrix. Photo by David Redfern/Redferns.
Hendrix-Style Tape-Flanged Drums
By Reverb
Download for free
This week's episode of What's That Sound sees Noam and Jessica take on the pioneering psychedelic percussion of the title track from Axis: Bold as Love by the Jimi Hendrix Experience. The album was recorded during the Summer of Love in 1967 at Olympic Studios in London, where Jimi spent most if not all of his brief but impactful recording career. Behind the boards was Eddie Kramer and behind the kit—of course—was the legendary Mitch Mitchell.
The most distinctive feature of the drum sound is the phaser and flanger that works its way toward the end of the track. In keeping with the era, we used the kick and toms from a Ludwig Classic Maple Kit, a Ludwig Acrolite snare, a pair of Zildjian K-Dark hats and a K-Sweet ride.
In order to get that textbook late '60s drum sound, Noam kept it simple and used the same three-mic strategy popularized by Glyn Johns.
An Electro-Voice RE20 was placed on the kick, and we used two overheads: one hoisted several feet above to achieve a natural perspective of the whole kit, and one to the side not far from the tom. These latter two microphones were a pair of U-47 clones built by Bill Bradley.
---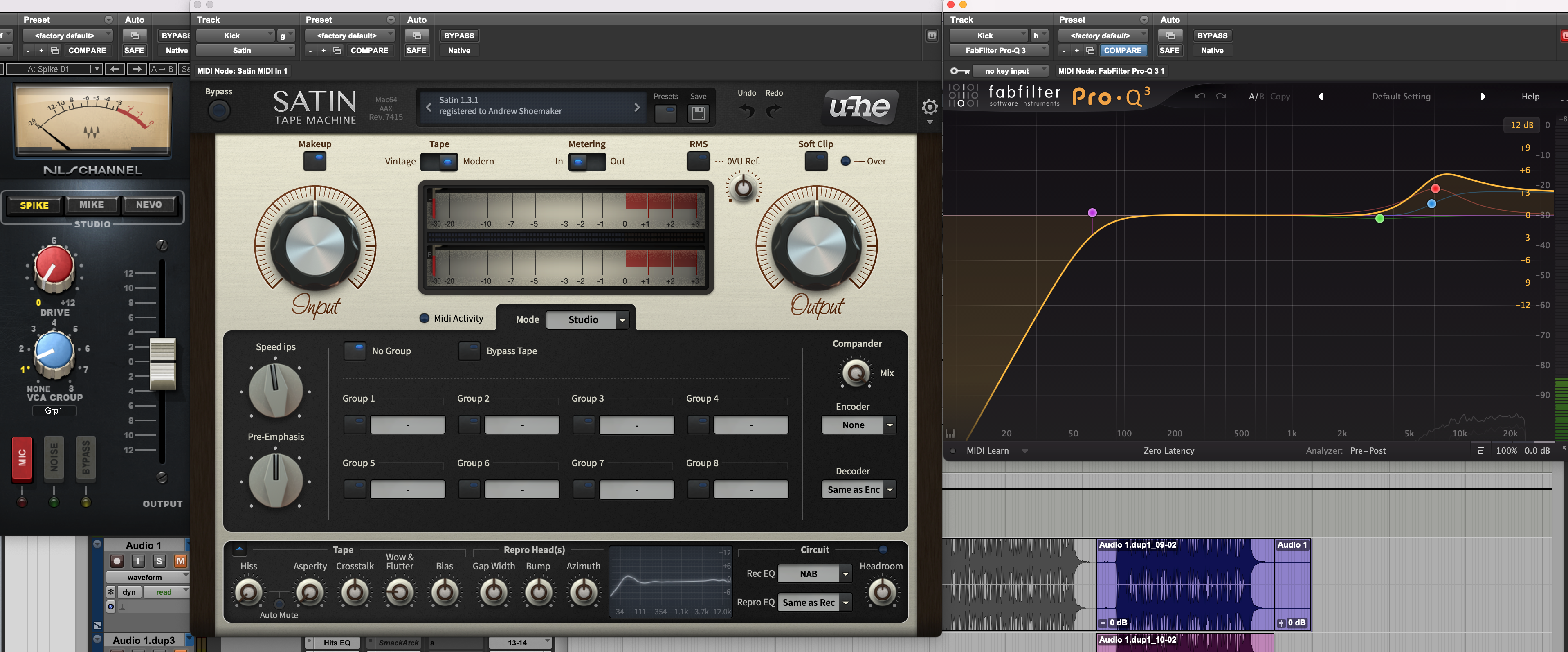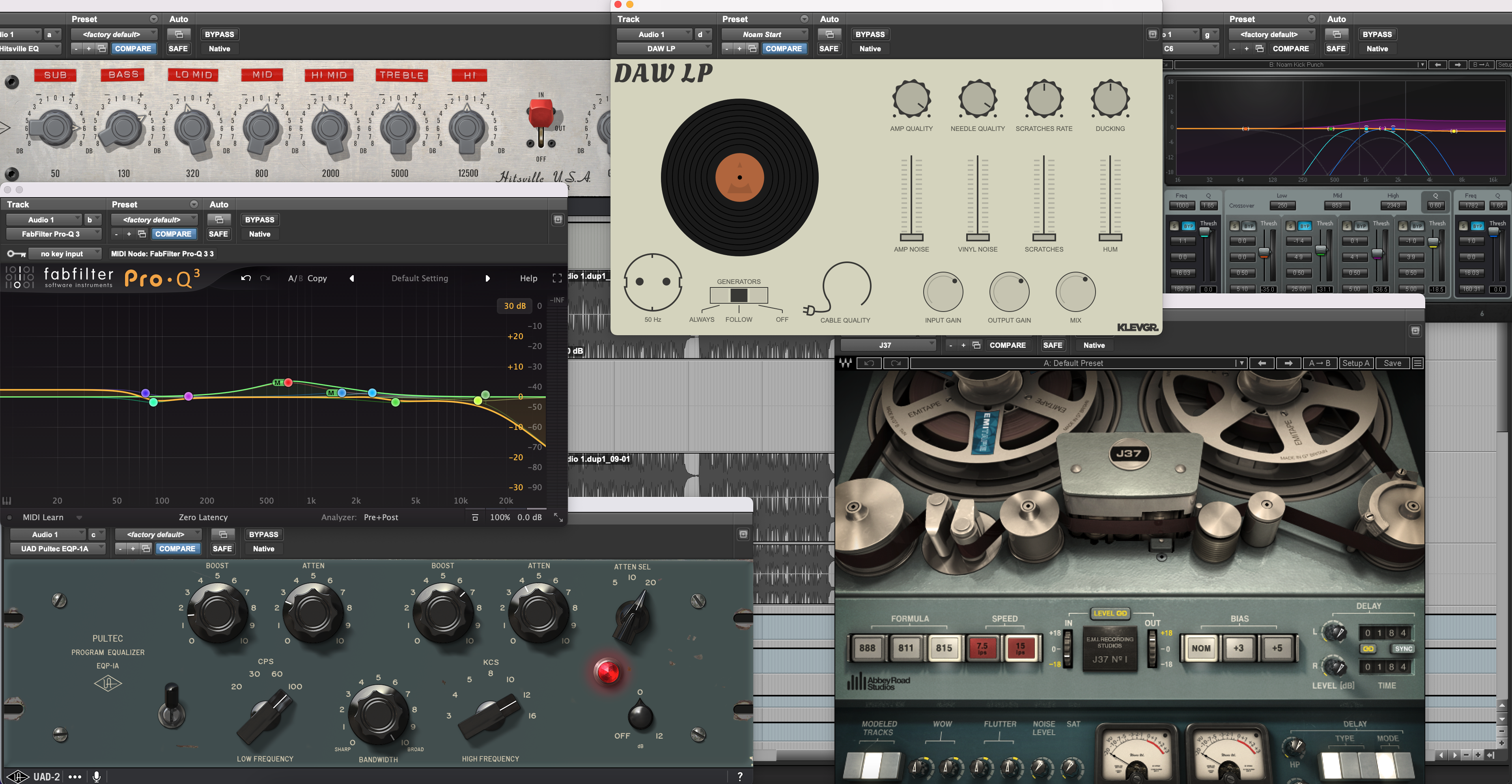 ---
Once the drums were tracked, Noam summed all three microphones together in a stereo 2-mix, which was then printed to analog tape. As far as the flanger is concerned, the custom of the era was for engineers to print identical takes of the drums onto two separate tape machines and played at the same speed. Over time, slight differences in the phase relationship would create the sound of psychedelia we all know and love today. Of course, in the pre-digital age this involved quite a bit of manual labor, so in the interest of time, Noam printed everything to tape and recorded another track back to Pro Tools. Noam still had to match up the tape machine and use his hands to match the tape speed to the original.
Does this recreation sound like the original recording? Ain't no telling: watch the video above and find out for yourself.