From Bob Dylan to Jimi Hendrix, Nat "King" Cole to Ella Fitzgerald, Leopold Stokowski to Leonard Bernstein, the artists and maestros who have performed at Los Angeles' Hollywood Bowl are as historic as they come.
LA's Black Volt Amplification has used a supply of reclaimed benches from the Hollywood Bowl to create 30—and only 30—guitars and basses from the legendary venue. You can find the remaining instruments for sale exclusively now in the Black Volt Reverb Shop.
Each body's top comes from these 100-year-old benches, which were made from Alaskan Yellow Cedar and first installed at the Bowl in 1923. Their seat numbers are still visible on the instruments' upper bouts.
The folks at Black Volt have taken great care to repurpose these benches with a truly renewed purpose: to transform them into premium instruments that will continue the legacy of music for decades to come.
---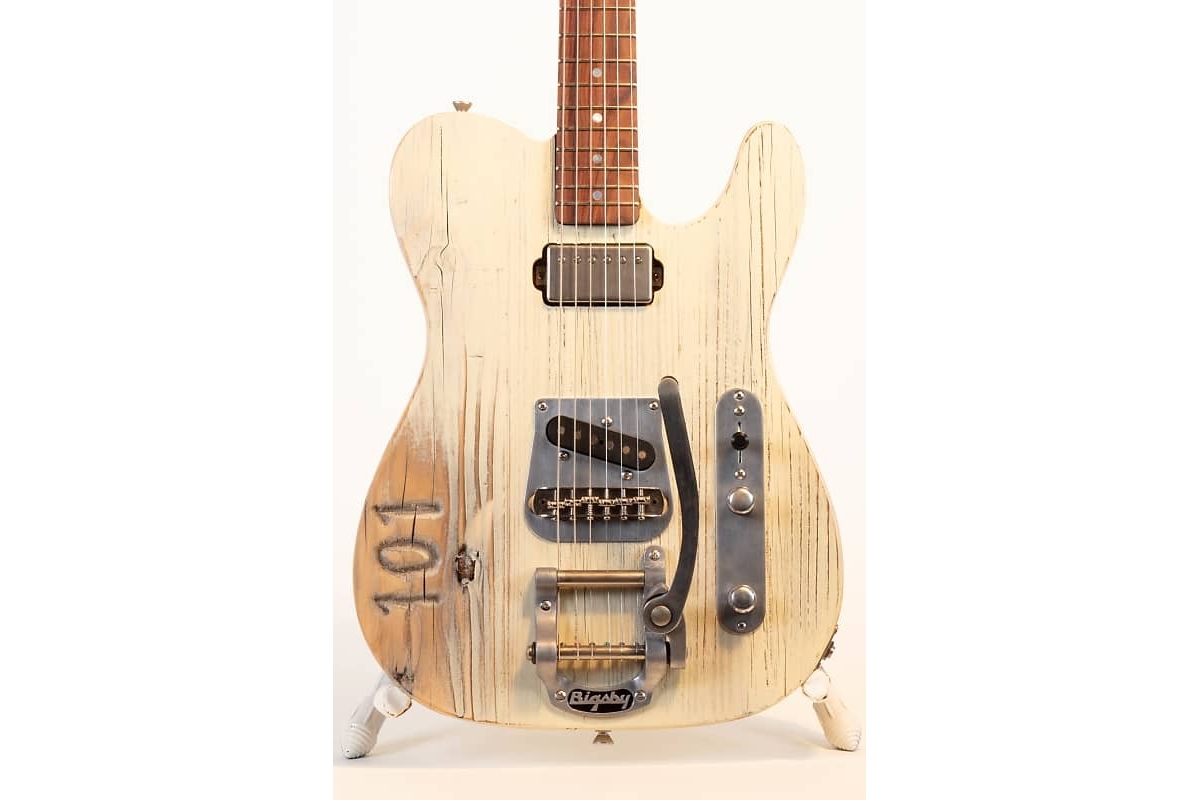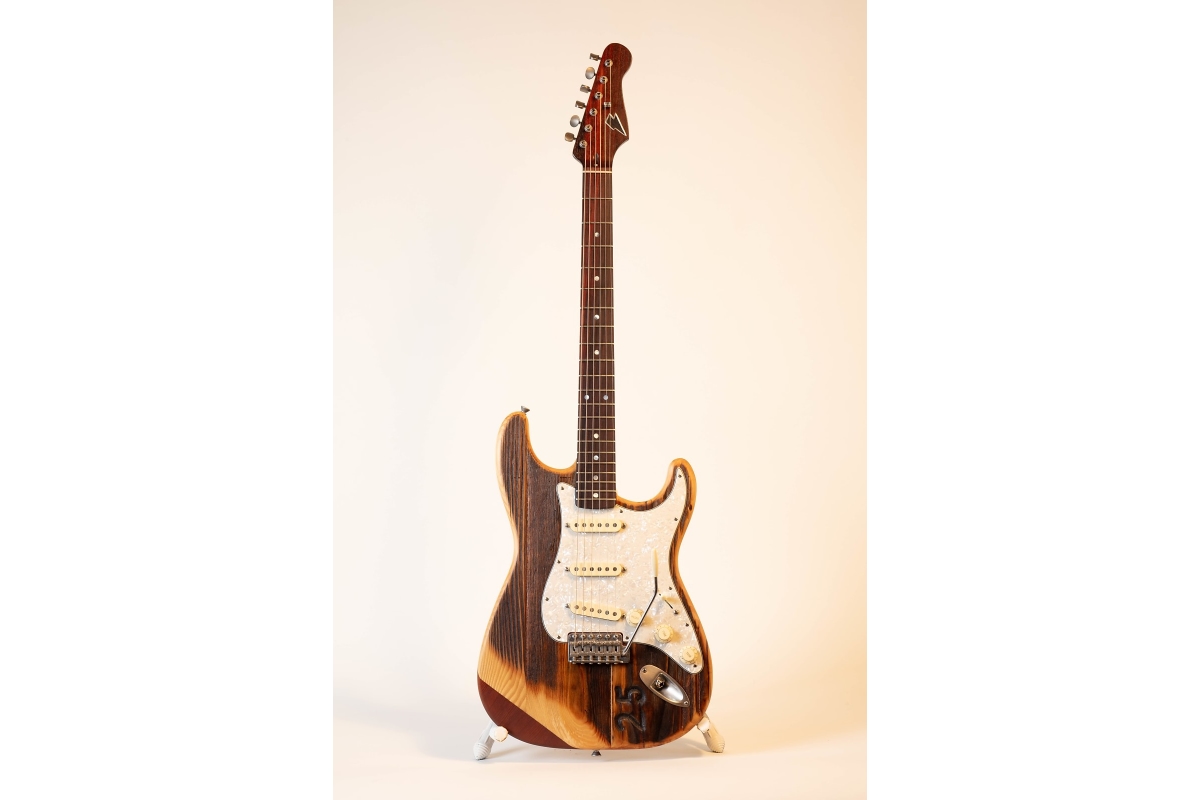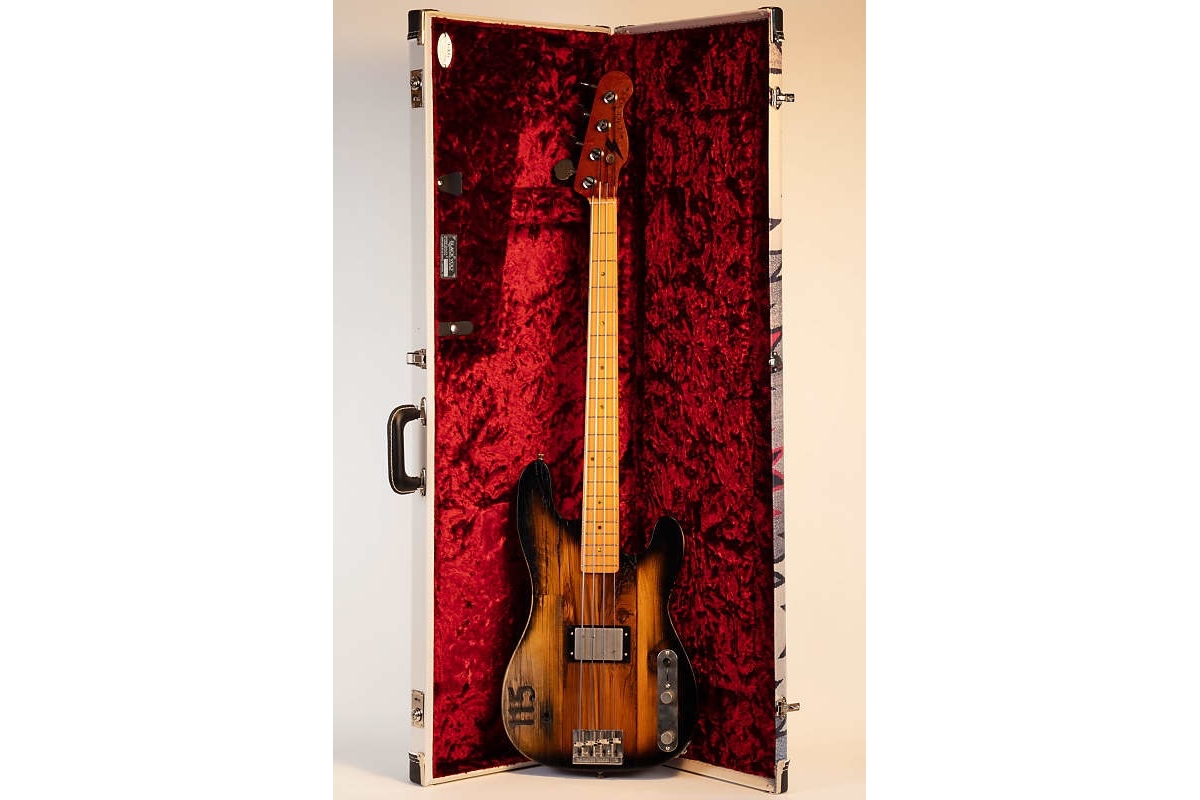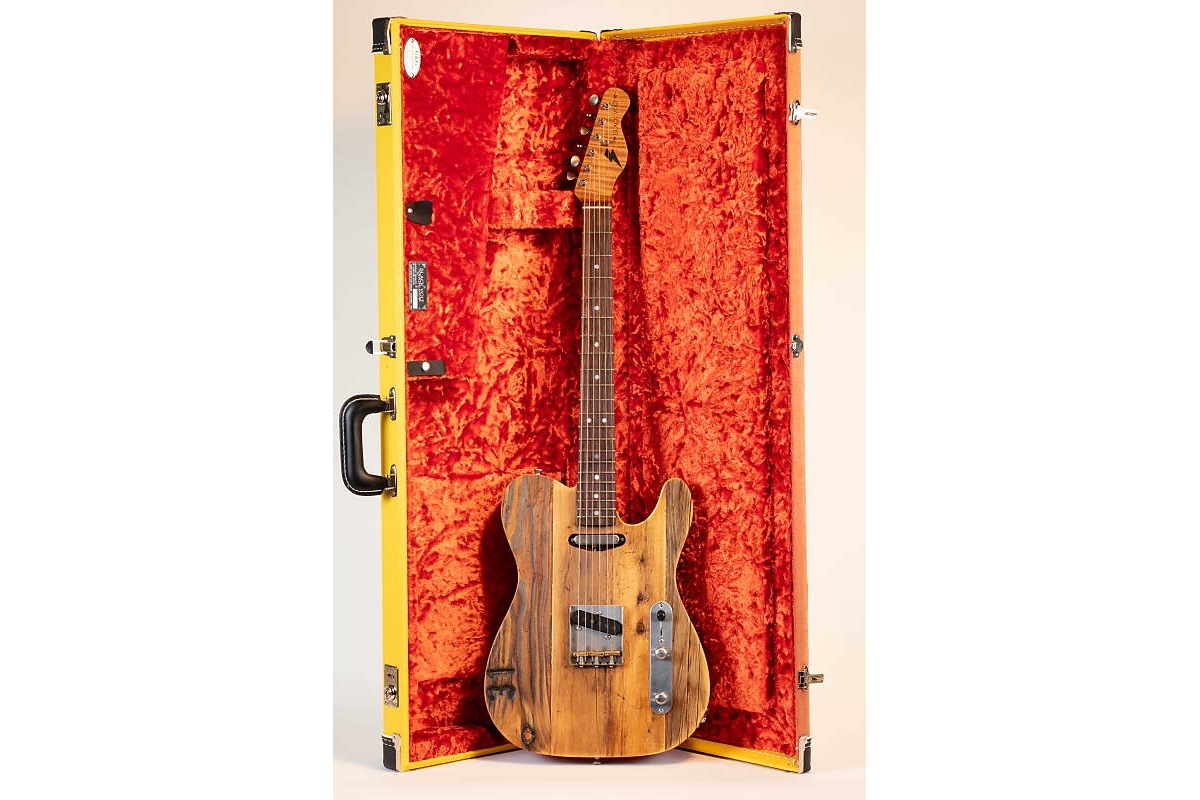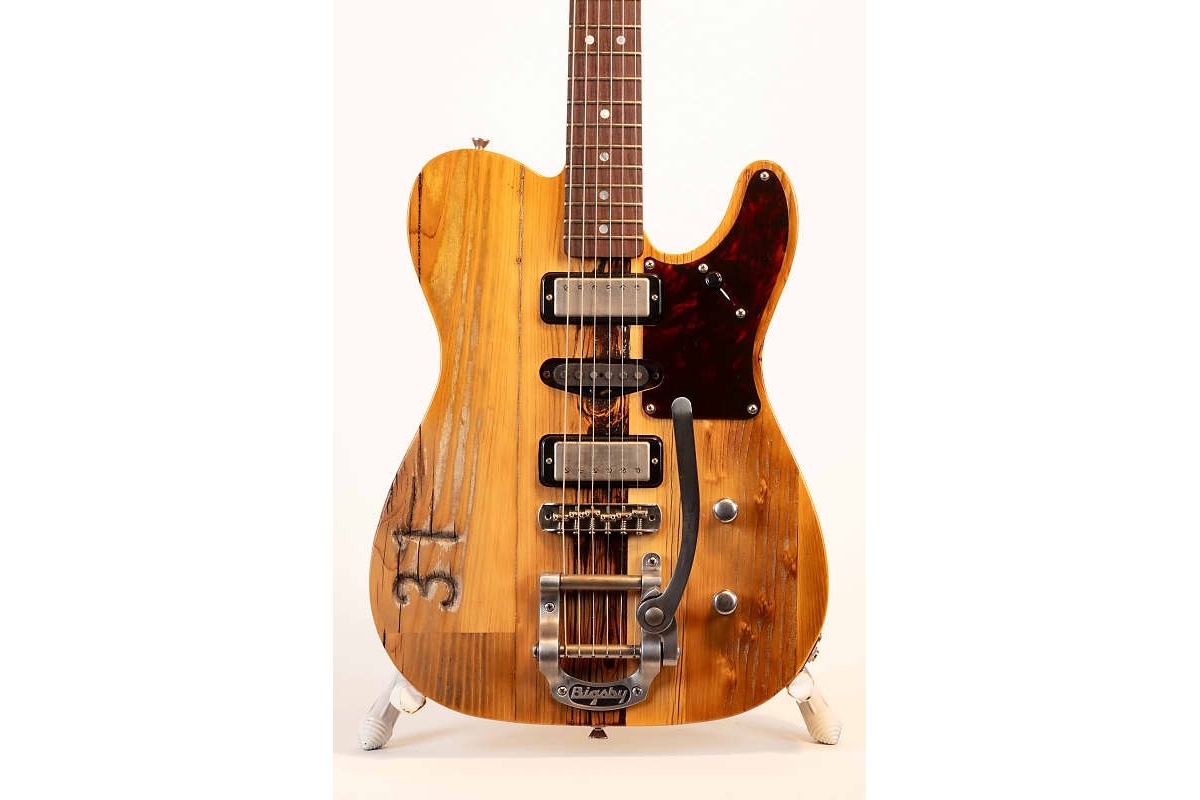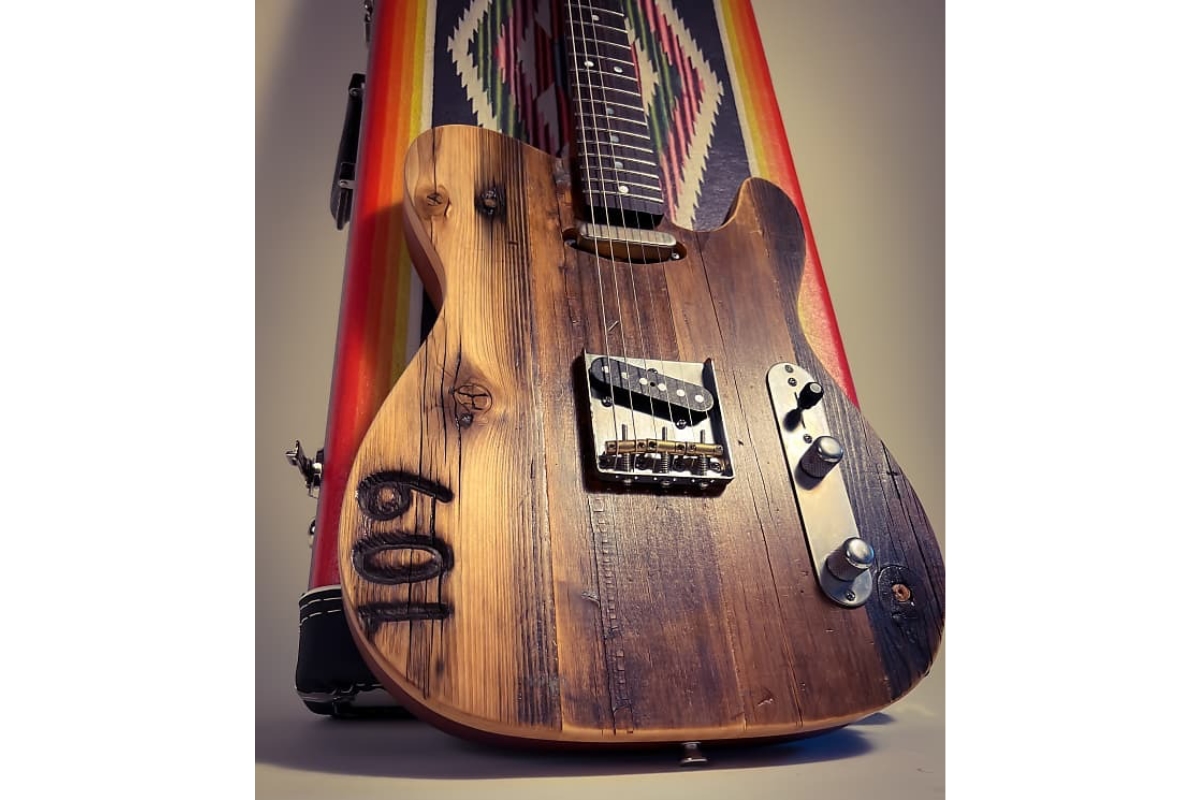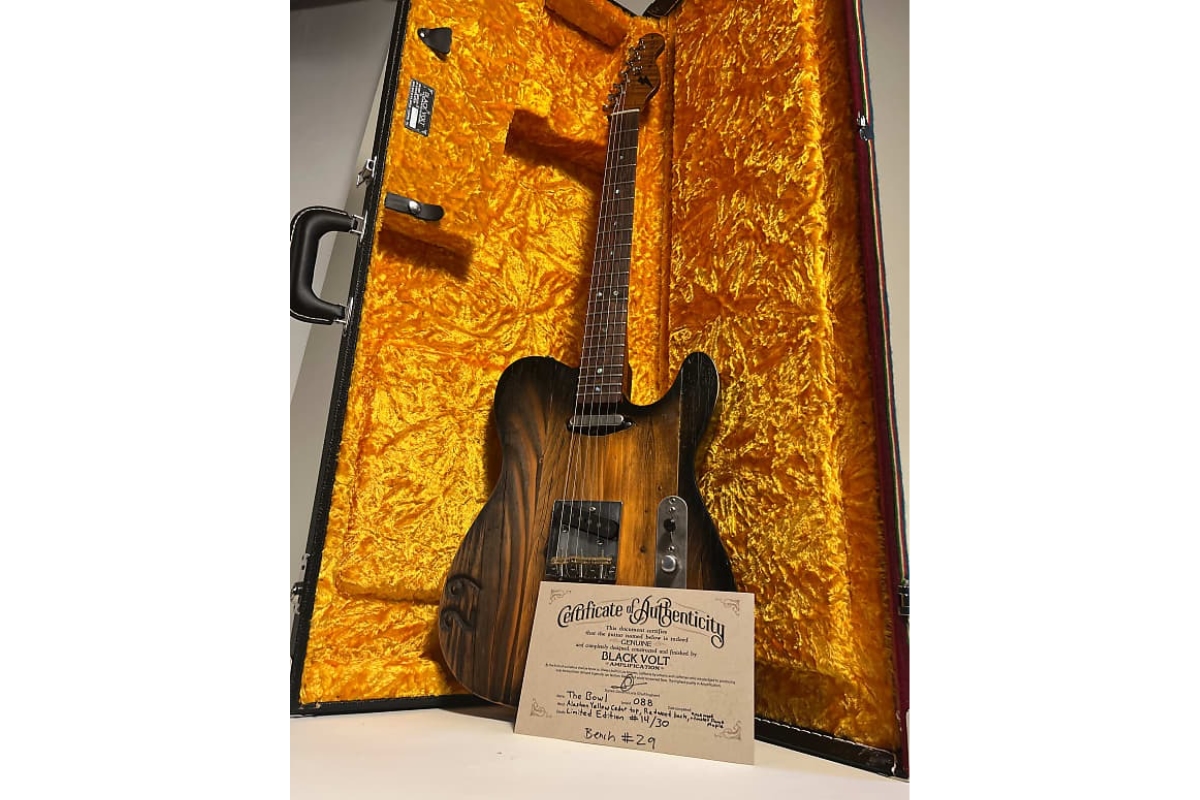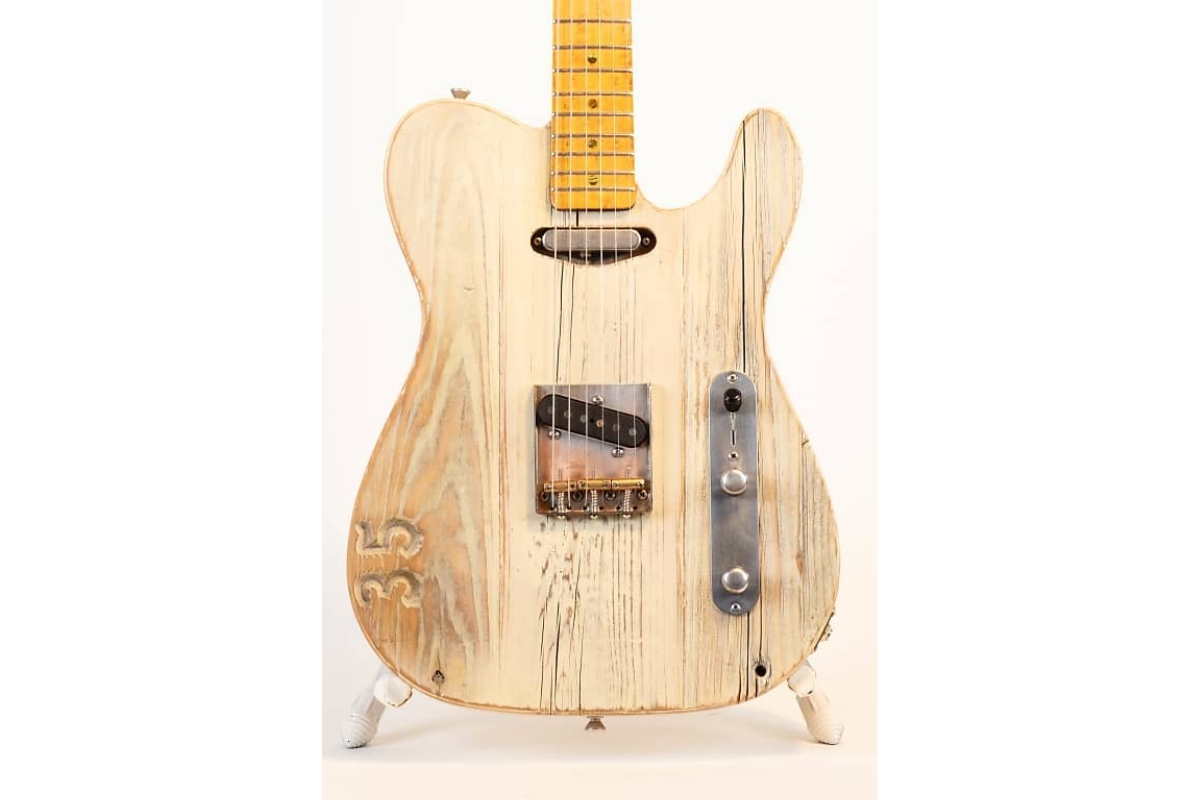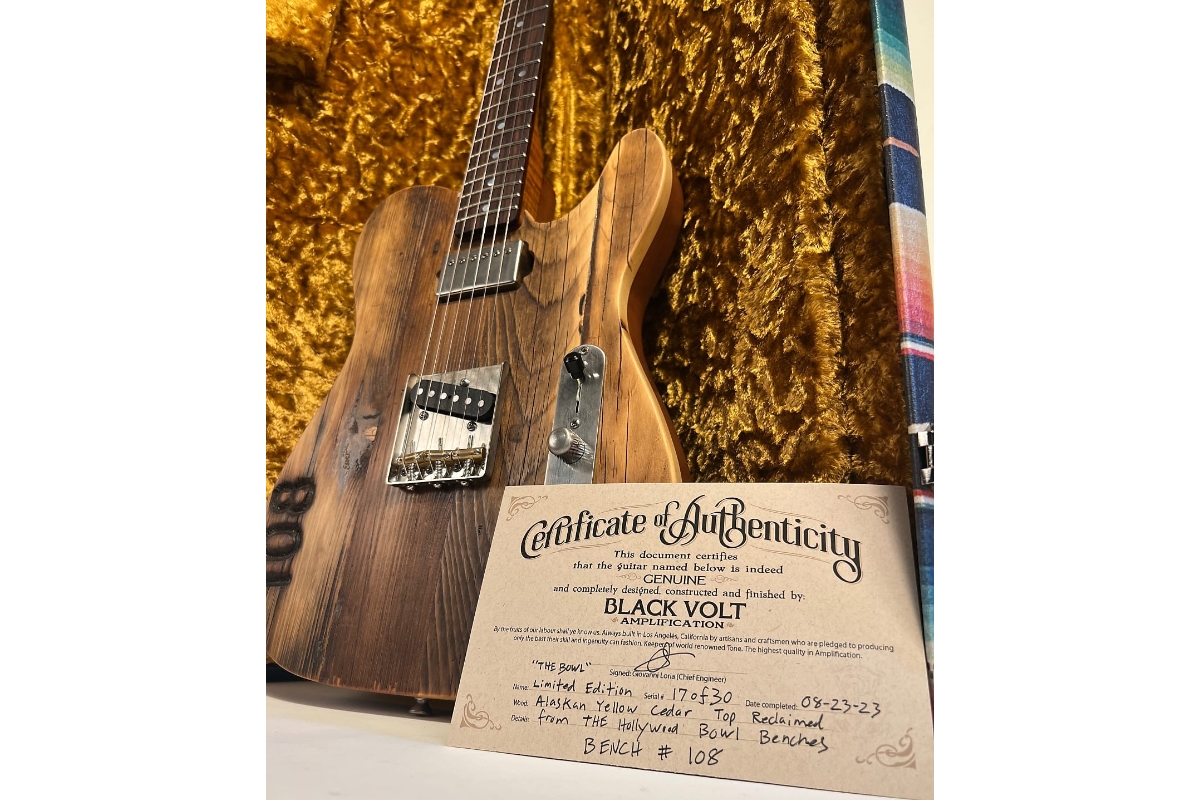 ---
The Tele-, Strat-, and P-Bass-style guitars and basses have been handcrafted by luthiers, utilizing 100-year-old pine and redwood and other premium components to complement the bench cedar tops.
There's a whole range of custom configurations available, including: #101, a Tele-style looker with an aged blonde finish, Brazilian rosewood neck and fretboard, and a Bigsby. #25 has a Strat-like layout, Lollar pickups, and floating tremolo bridge. #115 is an original P-Bass-style (later called a Tele Bass) with a Curtis Novak Custom Humbucker, African Mahogany neck, and a Badass 111 bridge.
In total, there are 10 remaining Hollywood Bowl instruments available—only while they last.
As Black Volt writes, these guitars have all been "built completely by hand on period correct machinery. No CNC machines are used in the construction of these instruments, which results in a very unique, personal feeling and sounding instruments."
Check out Black Volt's launch video for the Hollywood Bowl Limited-Edition guitar series.
Using a careful restoration process—"a negotiation with each unique [piece of] wood"—Black Volt has created a limited-edition run of guitars that cannot be replicated again.
Each instrument also includes a special poster created by Geoff Gans, who has created most of the artwork associated with Bob Dylan's music and tours for the last quarter-century, and a signed COA.
Find all of the available Hollywood Bowl builds in the Black Volt Amplification Reverb Shop now.