St. Vincent on SNL. Credit: Saturday Night Live official YouTube.
If you tuned in to Saturday Night Live this weekend, you may have noticed St. Vincent playing a signature model that you haven't yet seen. The new model, called the Goldie, accompanied Annie Clark on stage to play two singles from her upcoming album, Daddy's Home, due next month.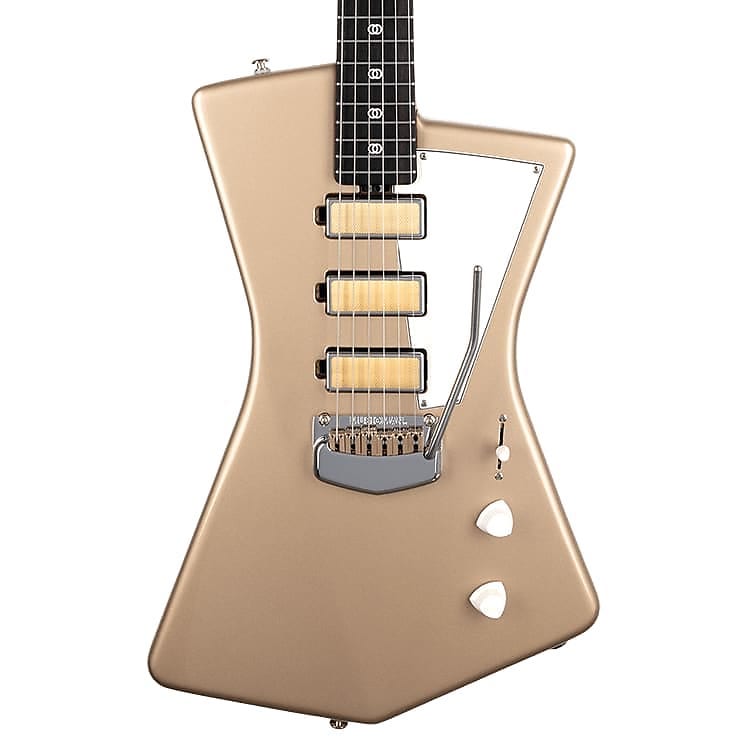 According to a subsequent Instagram post by Music Man, the Goldie is available now for preorder and will begin shipping it June. It comes in three finishes—Velveteen, Cashmere, and Silk Charmeuse—and features the St. Vincent Sterling body shape. The body, however, is lighter, thanks to its new okoume construction.
The body is married to a roasted maple neck with an ebony or rosewood fingerboard and stainless steel frets. The neck is topped with a matching reverse headstock, with all chrome hardware. The guitar also features a smooth-action Music Man tremolo with solid brass saddles. The Goldie is outfitted with three Ernie Ball Music Man-designed gold foil mini humbucking pickups and new five-way pickup switching options.
Take a look at St. Vincent's performance video to hear the new Goldie signature in action if you haven't already. If this is the guitar for you, you can preorder it now for $2,999 USD or wait until it lands on the street in June.
Shop all variations—old and new—of the St. Vincent Signature here.
St. Vincent: The Melting of the Sun (Live) - SNL