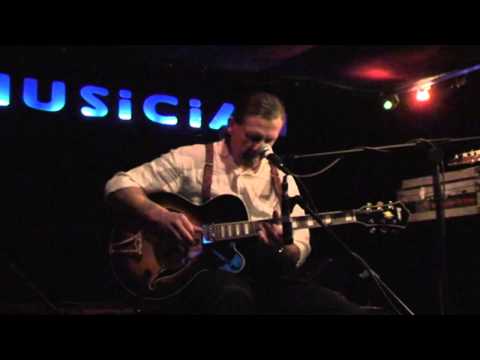 ________________________________________________________
*** VINTAGE & TRADITIONAL GUITARS ***
________________________________________________________
VTG AVAILABLE NOW! - RESTORATION COMPLETED! - ACOUSTIC BLUES/AMERICANA VINTAGE TENOR GUITAR - HARMONY STELLA H929TG CHICAGO, USA MID-1960s 4-STRING ACOUSTIC FLATTOP - ONCE ONLY PRICE REDUCTION.
All Solid Birch, 23" Scale, Ladder Braced Flattop. All Original, except new Purpose-made Rosewood Bridge, Professionally Restored...very rare I have any Harmony or Stella tenor guitar available that has not been "pre-ordered"!
Hence I will not be dropping the price below the figure I have established on the sale of a number of these Stella tenors, without any price increase for 3 or 4 years now.
____________________________________________________________

Stock Number: VTG1598.
*** The Harmony made Stella H929TG is the 4-string/Tenor version of the iconic H929 6-string, of which I sell many, but the Tenor is the scarcer animal! Same size body, but with 14 frets to the body join, rather than 12 on the 6-string. Original except for a replaced bridge, it represents a rare opportunity as one of my restored Stella tenors that has not been "pre-ordered", as they normally are!
*** This Stella Tenor is one of the scarcer ones with actual dot inlay fingerboard position markers, rather than the more frequent painted ones, so I am happy that, following the neck reset, I did not have to re-level the fingerboard and re-fret, in order to retain the original fingerboard finish, original dot inlay position markers, and original frets! However, I have had to replace the original fretwire saddle & bolted bridge, with new purpose-made Indian Rosewood bridge, using the original bridge pins, but with new purpose-made Bone Saddle.
*** It has great looks, lots of vibe and historic all-American character - a superb sounding parlor blues guitar, set up for finger-style or for bottleneck playing - an iconic Chicago made, tenor Blues Guitar - all solid Birch, ladder braced construction.
*** The usual Harmony ink model (H929) identification stamp is visible, but not the usual date stamp....probably concealed by factory overspray inside the back. From the style details and fittings, which Harmony varied in minor details only over the years, I'm confident that the guitar would date from the mid-1960s, shortly after the introduction of the fitting of the white scratchplate, not fitted prior to 1964, in the earlier part of the production run from 1951 to 1970! It still carries sticker on the back of the headstock for "BOYD Guitar School Dallas".
*** Condition - Original throughout, except for the replacement bridge and fitted front strap button on neck heal, and I have swapped the individual tuning machines it came with for another set of the two-on-a-plate tuners original to the majority of Harmony's Stella tenors, and in much better condition.
The finish is generally very good for 50+ year old Stella...minor marks & blemishes are minimal for age, including some marking and very slight discolouration to the painted "bindings". Not unusually the finish on these does show a check/wear line on the top/side seam....we have probed and investigated this most carefully and found no actual seam separation. Very slight wear to fingerboard finish. Fingerboard has been cleaned, frets polished and frets ends dressed.
*** Brief restoration work schedule to include:
Unusually it proved possible to reset the neck joint, without first removing the fingerboard, with the particular benefit that following the neck reset, I did not have to re-level the fingerboard and re-fret, and was therefore able to retain the original fingerboard finish, original dot inlay position markers, and original frets!
New Indian Rosewood bridge has been purpose-made, and new purpose-made Bone Saddle installed. Original black bridge pins and the original nut was adjusted and retained.
The guitar carries the original white Stella scratchplate, fitted on the tenors from about 1964 onwards, but which the factory usually failed to adapt to fit the tenor correctly. Using the same scratchplate as for the 6-string H929, the more forward position of the tenor bridge required a shorter plate, but only on one example have I seen that the factory fitted the plate correctly originally....they usually fitted it at a "drunken" angle.....hence, as with all the others I have restored, I have re-shaped to adapt to "in-line" fitting.
*** Now completed we have a very good action at 12th. fret....probably a tad lower than actually required on a shorter 23" scale tenor, at around 2.5mm./2.75mm. Initially fitted with temporary set-up string set for "Chicago" DGBE tuning, but I have dedicated sets of Eagle-Puretone strings for Standard CGDA or Irish GDAE tunings, and can fit whichever of these is required. No case included, but I can offer a choice of vintage covered pressed fibreboard case...not original to the guitar, but of the type supplied with these guitars when new. Not exactly what we would regard as a fitted case now, naturally with some wear & tear commensurate with age, and offering limited protection to the guitar, or I should be able to supply an industry standard modern hardshell case, Hiscox Liteflite or PRO-11, at modest additional cost.
*** In addition to the video, which I have embedded here, of David Bristow playing the the same model, but still right-handed, Stella tenor I restored for him, you can find more really exiting clips on YouTube, showing what can be done with a Tenor Guitar, including the one of "Hard Luck Child" by "gadaya", which I have included as Additional Link.

*** Additional Description Details & links available on the Vintage & Traditional Guitars Website.....please ensure that you check the full description carefully. Additional photos also available on request.

----------------------------------------------------------------------------------------------------------------------

Important Notes:

European Postage: I had taken the decision, not to remove European postage options from my listings, but now in view of all the uncertainty regarding the EU's application of the new rules, I am listing guitars on a UK delivery basis only. All VTG guitars are available for sale within the UK, but following the withdrawal from the European Union, the very regular shipments I have made for my guitars for many years, throughout western Europe, from Finland down to Portugal, and every country in between, regrettably are no longer available.

However, buyers from Europe are welcome to purchase, providing they make their own courier collection & delivery arrangements, paying their own shipping costs and transit insurance costs, together with the Import Duties or VAT applicable to their own countries.

Subject to this I will do my very best to assist, but such arrangements would be on the strict understanding that once the guitar leaves here it is entirely the responsibility of the buyer, and I will accept no further liability. Additional information is included in the "Important Notes" section within my Vintage & Traditional Guitars website. Thank you.

UK Postage Costs: After about 10 years of maintaining Parcelforce Express 24 UK postage charge at £15.00, which I have been increasingly often subsidising the cost, Parcelforce have now introduced a surcharge for all packages over 1 metre in length, so I'm sorry that I am now obliged to increase UK postage charge to £20.00, still at cost.
________________________________________________________
If you have any enquiries please email me & I will reply as soon as possible. Details of all guitars available can be seen at the Vintage & Traditional Guitars website. Please don't hesitate to get in touch if I can help. Best Wishes, Bob.
---------------------------------------------------------------------------

SALES ENQUIRIES - VTG IS OPEN FOR ONLINE/TELEPHONE SALES ENQUIRIES MOST DAYS. IF NOT IMMEDIATELY AVAILABLE, WILL REPLY TO ANY MESSAGES A.S.A.P.

------------------------------------------------------------------------------------------------
Listed
6 months ago
Condition
Very Good (Used)

Very Good items may show a few slight marks or scratches but are fully functional and in overall great shape.

learn more

Brand
Model
Finish
Categories
Year
Made In