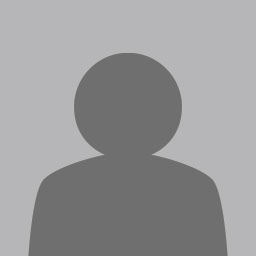 York, PA, United States

Joined: May 2015
---
---
Welcome to Open Arms Instruments! Something of a guerrilla music sales business, I started buying and selling in high school in an attempt to connect people with the equipment they wanted while simultaneously upgrading my gear. During my time at university I worked at Campbell's Music Service, an amazing shop here in York, PA. Chris Warner (the in-house repairman and former Banjo player for Jimmy Martin, amongst others) taught me quite a bit about guitar repair as did the owner, RA Campbell. While I was there, I noticed the shop turned away certain items when offered for sale -- this was due to excessive wear, modifications, breaks/repairs, or general overstock. I began buying anything and everything the shop didn't take to support myself and learn more about the way guitars and basses worked, as well as pedals and amplifiers. Since I could only afford the instruments at the player-grade level (and sometimes below), I decided the name Open Arms Instruments fit my appreciation for any instrument no matter how abused. I left Campbells after five years but the desire to repair and sell was still there, so while I pursued my full-time career I worked to turn my hobby into a second income. Every guitar/bass I sell gets a full test from truss rod to fretboard to intonation and wiring. Every amplifier I sell is worked on and checked over by Full Custom -- Tim (their amp tech) is certified as a warranty repair-person for Mesa Boogie, Marshall, Fender, and a host of other brands. My ebay name is VandelayImportingExporting and you will find my feedback to be excellent; I have sold there for the past 15 years. Thanks for checking out my 'shop' and I look forward to helping you acquire the gear you need!

If you are making an offer on one of my items, you must include your zip code. I am located in Pennsylvania which means shipping anywhere past Ohio on larger items costs me quite a bit.

A note on returns: I do not accept them. I make sure every item, as you have seen from my shop description, is meticulously inspected and described to avoid any surprises when it arrives at your door. I have found in my experience that buyer's remorse or poor management of personal funds are the only reasons people return items and these are not acceptable reasons to do so. Buy with confidence after researching an item as well as asking me any questions you feel are warranted.