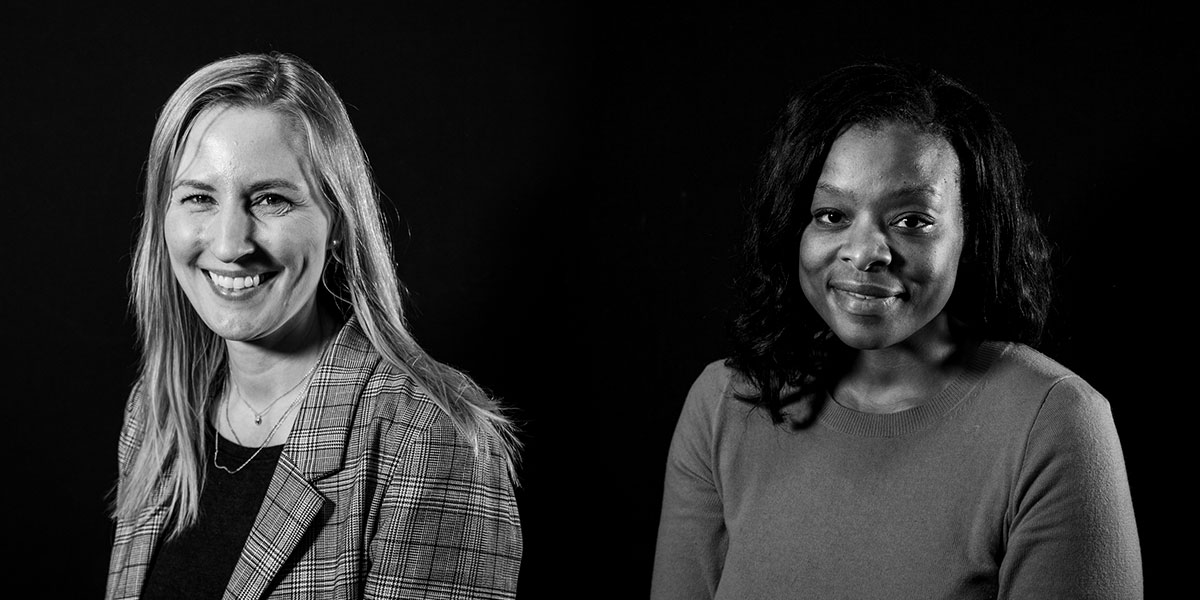 Tuesday, February 26, 2019 — Reverb.com, the leading online marketplace dedicated to buying and selling new and used musical instruments, has hired Kristen Cho to lead the company's marketing efforts and Jessica Reid to head the finance team. Since launching in 2013, Reverb has grown into the most popular music gear website in the world, with over half a billion dollars in annual sales on the platform and millions of musicians visiting the site each month. As Chief Marketing Officer and Vice President of Finance, respectively, Cho and Reid will help cultivate continued growth and success.
"In just six years, Reverb has grown from an eCommerce website to an online community where musicians come to learn, get inspired, and connect with one another. The team here has built a brand that the music community not only trusts, but relies on daily for everything from crucial extra income and affordable music gear to industry news and expertise," said Cho. "There's a huge opportunity to continue growing the brand internationally and into new areas, such as records, and I'm looking forward to leading the team that will make that happen"
Cho joins Reverb with extensive marketplace experience, having led the marketing teams at designer consignment marketplace Luxury Garage Sale and SpotHero, the Chicago-based parking reservation platform. Prior to joining Chicago's tech startup scene, Cho spent seven years in various leadership positions at digital marketing agencies iProspect and Digitas, serving most recently as Vice President/Director of Search Engine Marketing and Performance Media at Digitas. As CMO, Cho will lead Reverb's 25+ person global marketing team, overseeing search marketing, video and editorial content, design, social media, public relations, and more.
Reid brings with her nearly 20 years of finance and operations experience within the technology, education, and healthcare industries. Most recently, Reid was Senior Vice President of Finance and Operations at Regroup, a rapidly growing venture-backed behavioral health telemedicine company. A graduate of Harvard Business School, Reid held positions at Goldman Sachs & Company and the NYC Department of Education before spending seven years as Director of Strategy and Business Development at Apollo Education Group. As Reverb's VP of Finance, Reid will lead fundraising initiatives, investor relations, budgeting, and forecasting, as well as oversee the accounting, finance, and risk teams, among other responsibilities.
"For musical instrument sellers all over the world—from large retailers and manufacturers to brick-and-mortar shops and entrepenuers—Reverb is an extension of their business. They rely on our marketing, finance, customer service, and tech teams to help them get their instruments into the hand of musicians all over the world," said Reverb's CEO and Founder David Kalt. "The addition of Kristen and Jessica to our leadership team is a testament to our commitment to our community. Kristen and Jessica each bring a set of skills and a level of experience that can only elevate the incredible work that our marketing and finance teams are already producing."
This month, Reverb was recognized by Fast Company as one of the World's Most Innovative Music Companies, alongside Universal Music Group, Sofar Sounds, and Live Nation. This news came shortly after the company announced that it was partnering with Green Day to sell more than 100 guitars, amps, drums, and other pieces of gear from throughout the band's career.
About Reverb
Reverb.com is the online marketplace to buy and sell new, used, and vintage music gear. Since launching in 2013, Reverb has grown into the most popular music gear website in the world, with total sales on the platform surpassing $1 billion and more than 10 million musicians and music lovers around the world visiting the website each month. A portion of each sale on Reverb goes to Reverb Gives, which provides teachers, instructors, and leaders of music programs across the nation with the instruments they need. Visit www.reverb.com or download the mobile app.