Reverb Awards Latest Round of Musical Instrument Grants
Twenty-one youth music education organizations will use the Reverb Gives grants to purchase musical instruments for their programs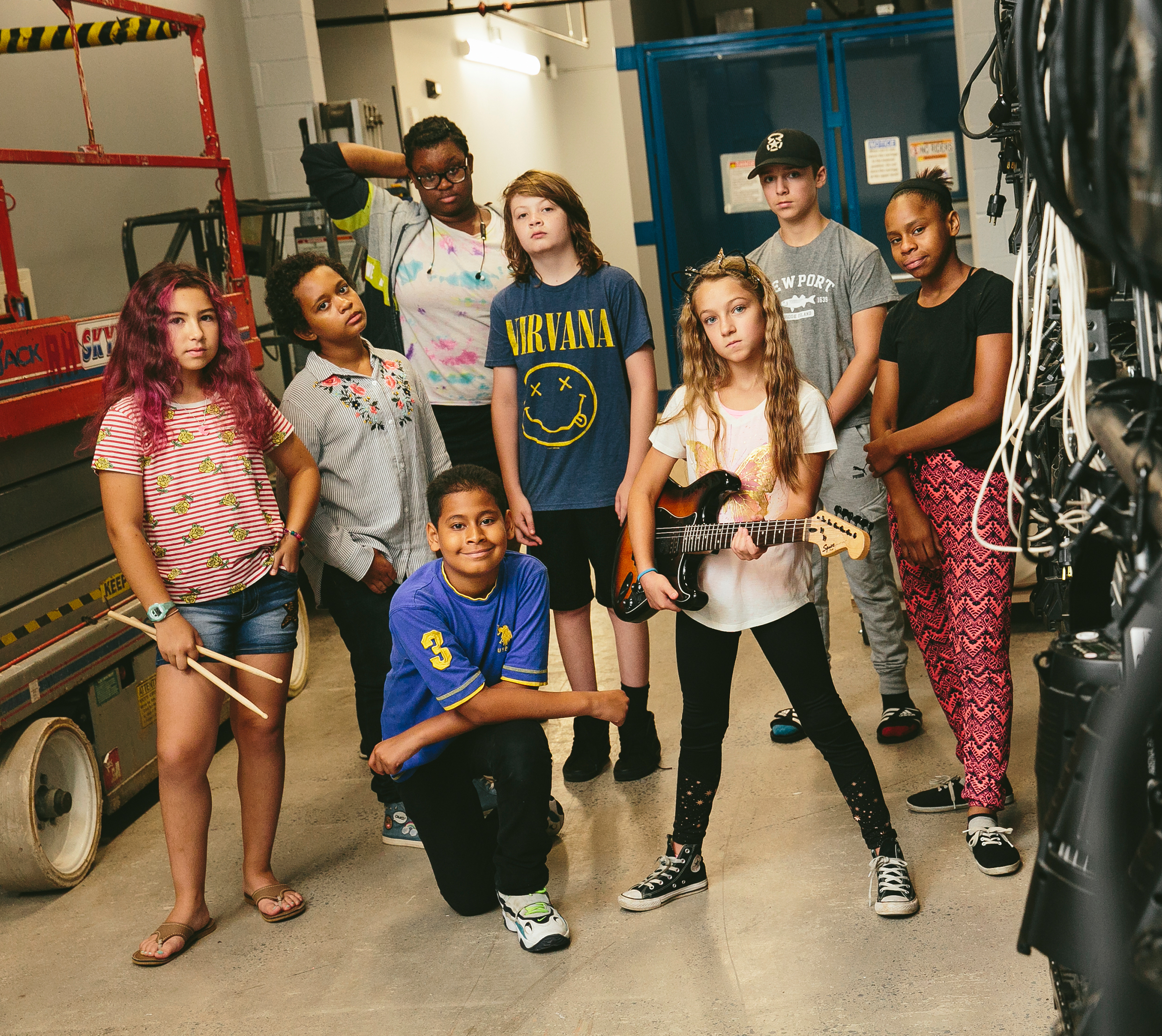 Courtesy of Redhouse Arts Center
Wednesday, August 11, 2021 — Reverb, the largest online marketplace dedicated to buying and selling new, used, and vintage musical instruments, announced that it has issued a new round of musical instrument grants through its Reverb Gives initiative. Twenty-one organizations received grants from Reverb to purchase musical instruments for their youth music education programs, joining more than one hundred other organizations Reverb has supported since it launched Reverb Gives.
Reverb's latest round of Reverb Gives grants helped students in Africa, Asia, Europe, and North America get the gear they need to make music amidst the ongoing COVID-19 pandemic. Organizations ranging from elementary schools to youth orchestra programs plan to use their grants to purchase instruments like guitars, bassoons, clarinets, oboes, xylophones, metallophones, and more.
One such organization is Nvak Foundation, which serves teens and young adults in countries facing social, political, and/or cultural challenges, and provides them with musical education and resources to create and distribute their own contemporary music worldwide.
"With the help of Reverb Gives, we'll be able to purchase instruments and equipment for women and non-binary artists in Armenia and Malawi to produce their own music despite COVID-19," said Tamar Kaprelian, Founder at Nvak Foundation. "Reverb's support will help up-and-coming musicians as they work toward careers in music, contributing to a larger mission of creating inclusivity across the industry and uplifting global artists."
Additional organizations that received recent grants from Reverb Gives include:
Girls Rock Dublin (GRD), which plans to purchase guitar racks, gig bags, tuners, drum cases, and more to expand their innovative GRD Gear Library, where teenagers can borrow instruments from local libraries in Dublin. "Along with continuing to outfit our gear libraries, we plan to use this grant to provide our volunteer teachers with equipment such as audio interfaces, headphones, MIDI controllers, mics, and more that would allow them to run virtual programming," said Rossella Bottone, GRD Gear Library Program Manager. "Thanks to Reverb Gives, we're continuing to evolve the methods we use to serve our community."


The Oxford Arts Alliance,which plans to use their Reverb Gives grant to outfit a studio with electronic drum sets, keyboards, upright basses, and soundproofing equipment. Scholarship students at the school will be able to access the gear after school and for academy ensembles, recitals, and performances. "The 2009 recession left an indelible mark on southern Chester County's most vulnerable populations, and nearly 10% of our students at the academy receive need-based scholarships for lessons," said Anthony Derrico, Director of The Oxford Arts Alliance. "We want to create an educational environment with quality instruments that anyone can enjoy regardless of their economic status."


Boys & Girls Club of Greater Washington, which plans to use their grant to purchase string (guitar & bass) instruments, harmonicas, keyboards and other percussion instruments to outfit their recently-launched virtual music academy, where students can audition for rigorous instruction enhanced by their nationally recognized Project 31 Interdisciplinary Arts, Music Theory and Arts Appreciation Program.
Other grant recipients include the Bloomingdale School of Music, Civitan Foundation, Cleveland Classical Guitar Society, The Dr. Shirley Linzy Young Artists Orchestra of Las Vegas, Hartley Elementary School, The iAM MUSIC Institute, Lane Tech Guitar Boosters, Lead Guitar, Music Is First, Noise Solution, Old Town School of Folk Music, Redhouse Arts Center, Rhythm Arts Alliance, Sabine Parish, Saint Anne School, Schweitzer Elementary School, and 3 O'Clock Rock.
Since 2018, Reverb Gives has benefited over 150 organizations, ranging from nonprofits to underfunded school music programs. To learn more about Reverb Gives, visit: www.reverbgives.com.
About Reverb
Reverb is the largest online marketplace dedicated to buying and selling new, used, and vintage musical instruments. Since launching in 2013, Reverb has grown into a vibrant community of buyers and sellers all over the world. By focusing on inspiring content, price transparency, musician-focused eCommerce tools, a music-savvy customer service team, and more, Reverb has created an online destination where the global music community can connect over the perfect piece of music gear. Sales on Reverb also help support the Reverb Gives program, which provides youth music programs all over the world with the instruments they need to make music. Reverb is a wholly-owned subsidiary of Etsy (NASDAQ: ETSY), which operates two-sided online marketplaces that connect millions of passionate and creative buyers and sellers around the world.