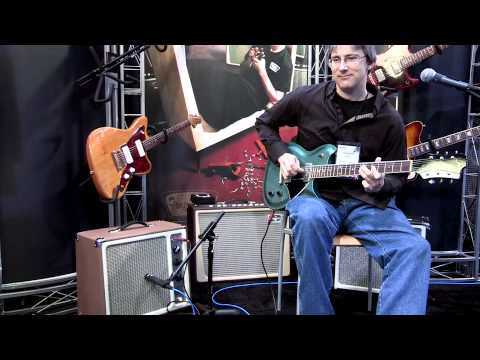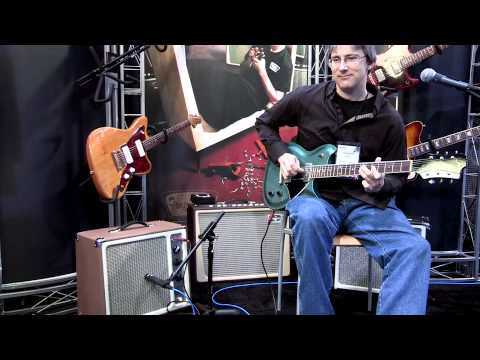 Tone King Falcon Combo Black/Cream
About This Listing
Tone King's Falcon is an old-school combination guitar amplifier with 12 watts, two 6V6 tubes and a single 10-inch speaker. Mark Bartel created the amp to mimic gritty pre-tweed-era tones and the Fender tweed tones of the 1960s to give you "beefy mids and a sweetly burnished top end." Thanks to the three-position voicing switch, you can customize your sound ban make it brighter and cleaner for rhythm use. For lead playing, tighten and increase the gain.
The Falcon's magic is all in the output stage's two 6V6 beam-powered vacuum tubes. The tetrode tubes have a zero negative feedback, cathode-biased ultra-linear configuration to deliver a response that you don't find with most modern designs. Tone King's vintage design gives you user-friendly control over the breakups and dynamics. Play softer for clean notes. Hit the string hard for the ultimate crunch, growl and saturated overdriven tones that don't buzz or sound harshly gritty.
Tone King designed the Falcon's unique speaker cabinet to give it a voice that sounds like 50-year-old vintage unit. The Ironman precision power attenuator comes with a tuned reactive load and complete transformer load matching to ensure a consistent tone and feel at any volume level.
SPECIFICATIONS:

Preamp Single Channel (Vol, Tone, 3-Position Voicing Control)
Power Amp Push-pull, Cathode Biased, Ultralinear, No Feedback
Tubes 2x6V6GT, 3x12AX7

Output Power 12W RMS

Speaker 10" Eminence Ragin Cajun
Attenuator Ironman Attenuator Built In; Precision Reactive Load; 100%
Pure Transformer Load Matching; 6 Levels of Attenuation
Configuration 1x10 Combo
Colors Cream/Oxblood, Brown/Cream, Black/Cream, Turquoise/White
Weight 30lbs
Size 19" x 16" x 10"
Buy now, pay later – from 0% APR
As low as $83/month with Affirm monthly payments.
This seller is open to offers
View Full Listing