That listing sold. Check out the similar listings below.
TC Electronic Hall of Fame Reverb
Product Details
Gallery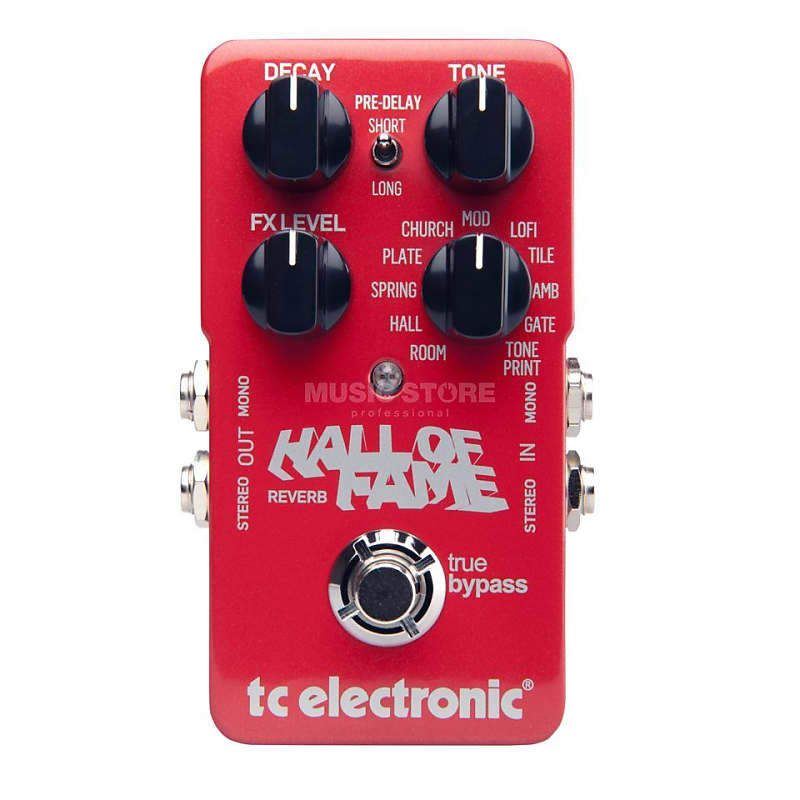 Product Specs
Brand
Model
Finish
Year
Made In
Categories
Product Family
Overview
Need a single pedal to cover all your reverb needs? Meet the Hall of Fame Reverb from TC Electronic. This stompbox delivers 10 world-class reverbs with the added flexibility of TC's innovative TonePrint system. With this TC Hall of Fame in your rig, there's no limit to the reverb sounds you can unlock and explore.
Read More ...
Price Guide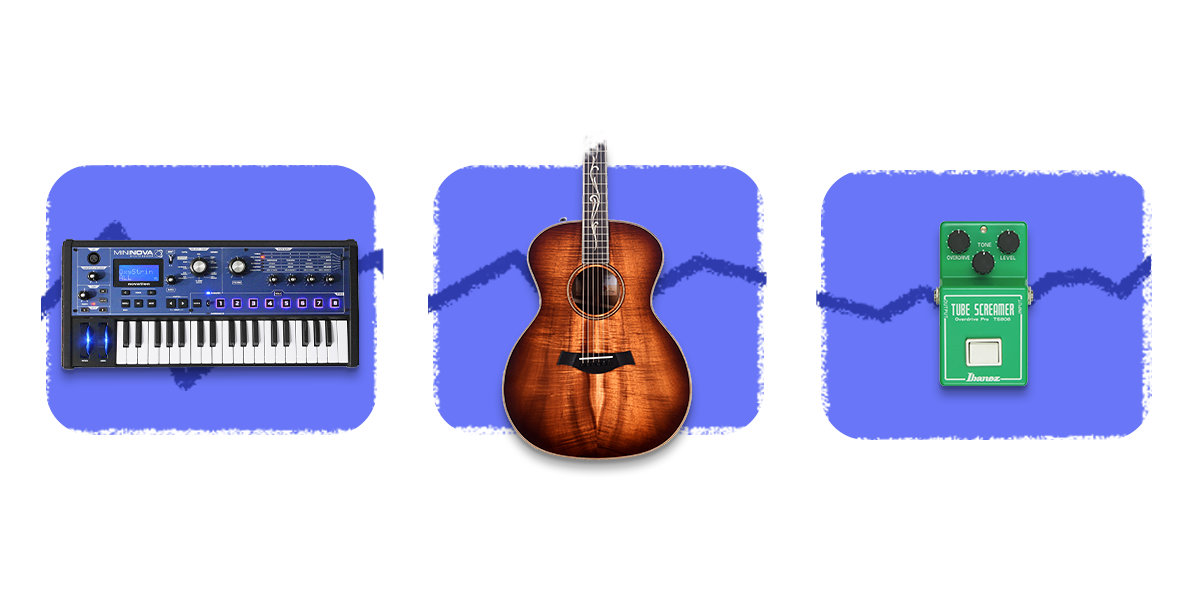 *Excludes Brand New, B Stock, Fair, Poor, and Non-functioning. Prices exclude shipping and tax/VAT/GST.
More Information
Perhaps more than anything else, the mad scientists TC Electronic are known for their mastery of reverb. (And we should note, not their mastery of the website you are on right now, but the actual classic audio effect). TC produces reverb effects for film production, high-end recording studios, massive arena sound systems, and of course, guitarists. With the Hall of Fame, TC's goal was to bring the very best of their many reverb innovations into one stompbox. Mission accomplished.
What reverbs types do I get?
Glad you asked! The TC Hall of Fame comes with 10 distinct reverb settings. They are:
Room
Hall
Spring
Plate
Church
Mod
LoFi
Tile
Amb (or Ambient)
Gate
With these options, you can easily dial in just about any style of reverb you'll ever need. Classic settings like Hall and Church capture the eerie space of a huge vacant room for plenty of wall-of-sound spaciness. On the less conventional side of things, the Mod setting adds some shaky warble a la a vintage Tape Delay, while LoFi lends some scratch and hiss to your signal. It does all these and more with all the detail and depth that's made TC Electronic the go-to name in reverb for years.
Here's What the Knobs Do
With the Hall of Fame you get the standard layout of decay, FX level and tone found on many reverb pedals. The decay knob selects how long the delay time goes for, and the FX level adjusts the mix between your dry signal and the reverb sound. The tone control is particularly effective on the pedal, adjusting the brightness of the colored sound to best match the natural tone of your guitar and amp.
Beyond the control knobs, there is a small switch for delay time that flicks between short and long, depending on how much space you want your trails to occupy. This switch affects each of the reverb settings differently and offers an extra layer of customizability and experimentation to the pedal. The Hall of Fame uses TC's "Analog Dry Through" technology so the original signal of your chain going into the pedal remains intact totally unaffected.
What's with this Tone Print business?
TC's Tone Print system allows you to beam various downloadable and custom-made presets onto the pedal using a USB connection or from a smartphone through the pickups on your guitar. This system opens up a totally unprecedented level of flexibility and control to the stompbox format. Tone Print profiles for the Hall of Fame include artist settings from shredster Paul Gilbert and Troy Van Leeuwen of Queens of the Stone Age just to name a couple.
For more on TonePrint works, check out this video from TC:
Specs and Features
Stereo I/O
Single screw battery access
10 reverb types
TonePrint presets and editing system
True Bypass with Analog Dry Through