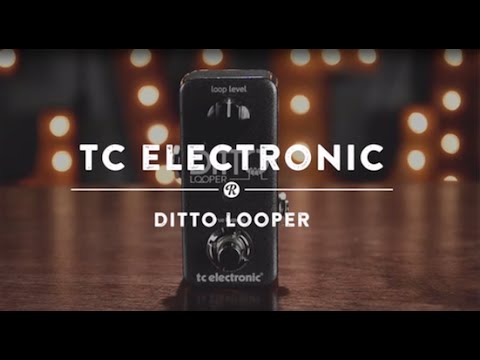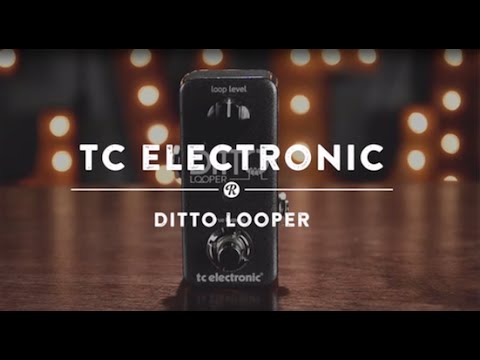 TC Electronic Ditto Looper Guitar Effects Pedal
About This Listing
Why You Need The: TC Electronic Ditto Looper Guitar Effects Pedal
5 Minutes of Looping Time

Analog Dry-Through

True Bypass

Minimalistic and Intuitive Design

Unobtrusive
The minimalistic design and small size of the Ditto Looper makes it perfect for guitarists with crowded or busy pedalboards.
Easy to Operate
Not only was the Ditto Looper designed with guitarists in mind, but with live performers in mind, as well. The Ditto takes up minimal space on your pedal board and has an intuitive, one knob operating system so that you can record, play, overdub, undo, redo, stop, clear loops, and adjust the level of your loops without fussing with 20 different knobs and buttons. You simply alter how many times you press the knob and whether or not you hold it down, which allows you to move quickly and discretely during live performances because all of the options are at the tip of your toe.
Pure Sound
The Analog Dry-Through feature allows the Ditto Looper to record and replay your original sound without altering it in any way so that your (unlimited) overdubs and what you are currently playing have identical tones. True Bypass allows the Looper to be "bypassed" or turned off so that it has no affect on your sound when it isn't in active use.
As low as $8/month with
View Full Listing