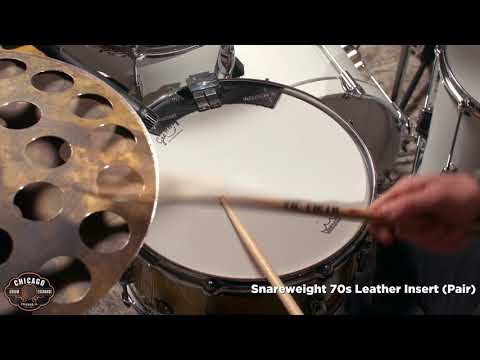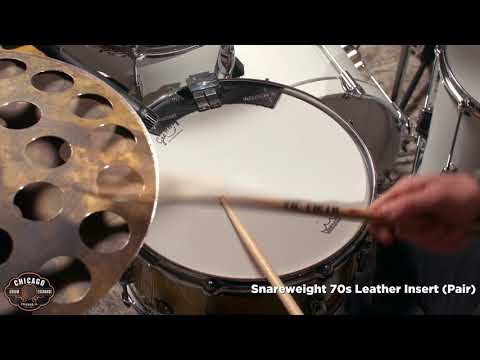 Snareweight 70s Leather Insert (Pair).
About This Listing
From Snareweight:
Genuine High Grade Leather 70's Insert for use with Snareweight 1,2 or 3. The 70's insert comes as a pair and is the most effective way of eliminating ALL the top head ring, think David Bowie Spiders From Mars or a whole slew of 70's bands. The 70's insert can be used as a pair for the most dampening or individual left or right for less. Remember too, if the ring is still present in the drum, try moving it around the hoop... you have a 99% chance of knocking it out.
If you are looking for that snare drum sound that is round, fat and present without killing the high end, this one is for you!