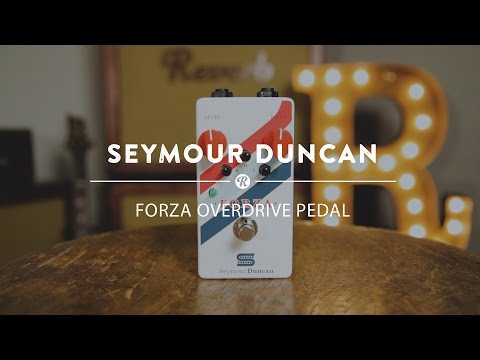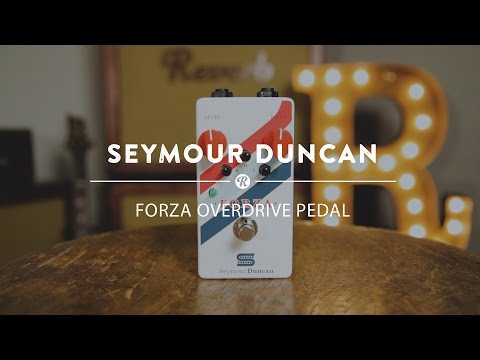 Seymour Duncan Forza Overdrive Pedal 2 day delivery
About This Listing
Seymour Duncan Forza Overdrive Pedal NEW!!!

2-DAY DELIVERY!!! AUTHORIZED DEALER!!!





PRODUCT HIGHLIGHTS
Transparent and Full Frequency
Maintains your Guitar's Natural Voice
Dedicated Level and Drive Controls
Glass Diode, Back-to-Back Circuit
Maintain your guitar's natural voice while boosting your signal with the Forza Overdrive Pedal fromSeymour Duncan. This high-gain boost pedal is full frequency with up to 37 dB of transparent gain. The onboard Level, Drive, and 3-band EQ allow you to further dial in the perfect settings, from a subtle boost to maximum overdrive, while maintaining your instruments tone.
Level: This control dials in the amount of output so you can level-match your dirty and clean sounds, dial in a solo boost or deliver more drive to your amp
Drive: This control dials in a gain boost of 11 to 37 dB for everything from subtle coloring to more intense overdrive
Bass: This control dials in the amount of low end, centered on 90 Hz with +/-11 dB boost or cut
Mid: This control lets you dial in the amount of midrange, centered on 750 Hz with a boost or cut of 11 dB
Treble: Dials in the amount of high end with a 2.1 kHz center frequency and +/-12 dB of boost or cut
Status LED: Indicates when the Forza is active. LED is on when the unit is engaged, off when in true bypass mode
True Bypass Footswitch: Activates the pedal. When the pedal is off, the circuit from your guitar's signal runs via a hardwired connection from the input jack to the output jack for true bypass operation
CircuitryGlass diode, back-to-back stack overdrive circuitBypassTrue, hard-wiredGain Control Range11 to 37 dBEQ ControlsBass: 90 Hz ±11 dB
Mid: 750 Hz ±11 dB
Treble: 2.1 kHz ±12dBImpedanceInput: 470 kOhms
Output: 1 kOhmGainUnity (0 dB) dry; off to +3 dB wetTHDTHD @ 10 mVrms Input @ 1 kHz with 12 dB of Gain: 0.045%Max OutputMax Output Before Saturation: 0.6 VrmsPower9 V battery
External 9 to 18 VDC Adapter (center negative)Current Consumption4.5 mADimensions2.6 x 4.9 x 1.4" / 6.6 x 12.4 x 3.6 cmWeightWithout battery: 0.8 lb / 0.4 kg
Buy now, pay later – from 0% APR
As low as $10/month with Affirm monthly payments.
This seller is open to offers
View Full Listing