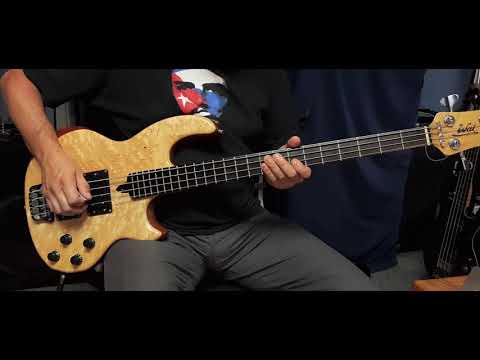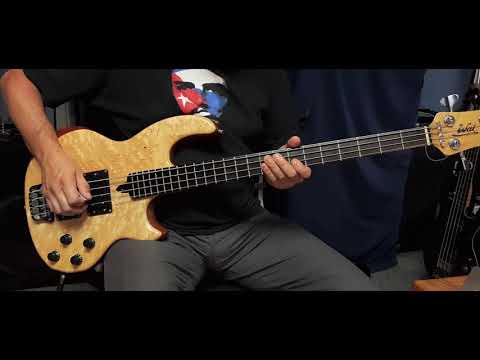 PRE-ORDER Kinnatone White ProCo Rat 2 Mischief Bass With Clean Blend
About This Listing
This is for a Brand New White Kinnatone modded RAT 2 with the Mischief Bass Clean blend mod pedal

I try to have them in stock but run out fast so please allow up to 3 weeks delivery.

The white ones sound identical to the black ones but are special edition colors only available in Japan.

These are now laid out like the pic of the black and red Rats. Three toggles and the clean blend on the top.

FOR SOUND CLIPS go to kinnatone.com and click on videos. We have been fortunate that a lot of customers have uploaded vids to youtube on these.

You can still have your pedal modded through the Kinnatone website also.

Please allow up to 3 Weeks for Delivery.

Bass Player Mischief Gets

A Kinnatone clean blend knob
LM308n chip
A three-way bass contour toggle to dial it in on your bass even better.
You get the 2, 3 way clipping toggles
Switch 1: is Stock -off- Turbo
Switch 2: adds a diode to give it asymmetrical clipping (when combined with turbo and stock) -off- and then MOSFET clipping which sounds killer on bass!
We mill out the bottom of the case to accept flat screws and the bulky battery door screw is also replaced with a flat screw. This gives your Rat better pedalboard mount-ability.


This pedal is great for any bass player's board.

The reviews on this mod speak for themselves! Check out my feedback.
People really love the way these make their basses sound with this option

With this mod, your Rat will sound fuller, larger, and have way more options than ever before.
These come with a Boss Style 2.1mm power jack. This way you don't have to search around for that unique unicorn of a power supply.

Message me with your choices for a CUSTOM KNOB and LED color.

Let me know what you want and I can make it happen.
Shipping includes insurance and will require a signature to receive.
THIS IS A BRAND NEW White Ikebe music store Special edition White Rat 2 PEDAL MODDED BY KINNATONE

Warranty info.
Kinnatone is an official Proco dealer since we are modding the pedal this does void the manufacturer warranty however on all new Kinnatone modded Rat pedals we mod, we will give you a 5-year warranty just ship it in and we'll fix it.
Warranty exclusions are abuse and liquid damage.