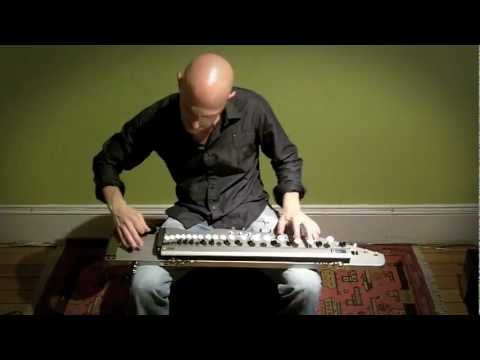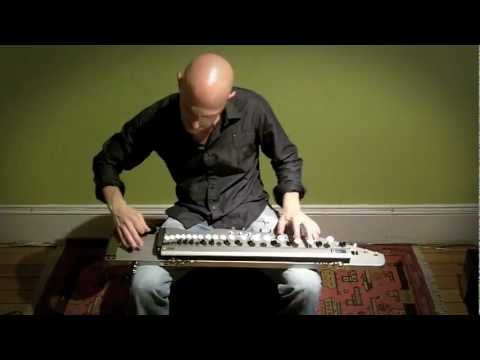 Paloma SBJS Electronic Shahi Baaja with Hard Case - Silver
About This Listing
Professional, Paloma brand, electric shahi baaja. This instrument combines a 5 string bulbul tarnag with an integral 10 string swarmandal. The solid body is made of toon wood (Cedrela Toona).

There are 3 drone strings that run between the 2 main strings and the 10 swarmandal style strings. The 2 main strings are strummed or plucked by the right hand, while the fingers of the left hand depress the keys to change the notes. The 30 typewriter-style keys are coded black and white, similar to piano keys. The 10 drone strings are strummed like a swarmandal.

The instrument comes with all required cords and accessories and is compatible with most guitar amplifiers. There is a double pickup with tone and volume control. The instrument is over 36-inches long.

Tune the shahi baaja to C. The 2 melody strings tuned to G. The third white key from the bottom is your tonic C. The 3 strings are the drones; tune these to C-G-C. The 10 string representing the swarmandal can be tuned from low to high: C-C-C-Eb-F-G-G-Bb-C-C. You may find many tuning that works.
Accessories Included:
SPECIAL NOTE ON STRINGS:
There is no warranty on the strings. Manufacturers recommend that you change the strings on your instrument as soon as you receive it. Your instrument has completed a long journey before it ever begins the final leg of your home. During this time the elements affect the strings and may shorten their lifespan. It occasionally happens that a string will fail during that final leg of the journey. Therefore, it is recommended that you purchase a replacement set of strings and consider changing your strings soon after it arrives. If you are a student you may want to change your strings every 3-4 months. If you are a rock star you may need to change your strings every week. If you store your instrument, you should consider changing the strings when you pick it up again.
As low as $57/month with
This seller is open to offers
View Full Listing