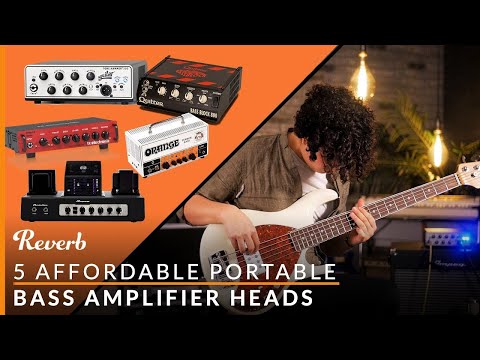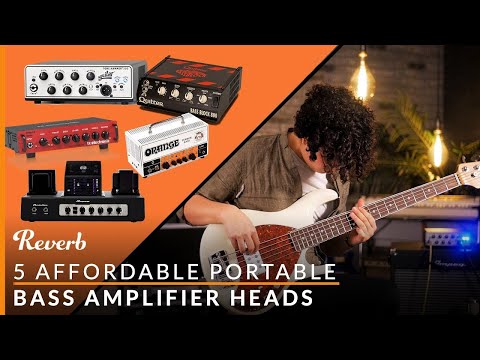 Orange Little Thing Bass 500-watt Bass Head
About This Listing
Get ready for bone-crunching bass power in a tiny package. From Orange Amplification comes the Little Bass Thing, a fearless, featherweight bass amp head designed for modern bassists.The Little Bass Thing is a modified version of this wildly popular amp with a solid-state front end. Designed for maximum tone with minimum fuss, the Little Bass Thing's solid-state preamp features compression and simple but flexible 3-band EQ feeding Orange's fearsome 500-watt Class D output section, all in a diminutive chassis that weighs all of 6.5 pounds.
Effective, straightforward EQ
Little Bass Thing's parametric midband control and carefully selected bass and treble frequencies, all with 15dB of boost/cut, let you quickly and accurately dial in your perfect bass sound. Whether you're sculpting your signature tone, taming problematic room acoustics, or crafting a sound that's really out there, the Little Bass Thing dutifully obliges with the innate musicality, operational simplicity, and engineering precision you expect from an Orange bass amp.
Punchy optical compression
The Little Bass Thing's footswitchable compressor gives bassists instant access to Orange's meticulously designed Class A optical compression circuit. With its unique sidechain and a response optimized for bass guitar, this single knob provides superior dynamics control and a warm, punchy feel, whether you use it with subtle or extreme settings.
Road-tested Class D power section
Class D power amps have significantly sheared weight and size from many of our favorite instruments amps and PA systems. Orange's reliable 500-watt power section in the Little Bass Thing gives live performers plenty of horsepower for the stage, all in a lightweight and rugged lunchbox chassis that's made for hauling.
Cool extras
In addition to its amazing tone and bantam weight, the Little Bass Thing also rocks a buffered FX Loop and a studio-grade balanced DI output with a ground lift switch for eliminating ground loop issues. There's also a 6dB input pad switch for active basses and hot pickups. With all its dynamics and tone-sculpting capabilities, the Little Bass Thing also makes a superior preamp for recording when used without a speaker connected.
Orange Little Bass Thing Features:
500W 1-channel Class D bass amp head
6dB input pad switch for active basses
3-band EQ with sweepable mids
Compression (footswitchable)
Variable active/passive input sensitivity
Balanced DI output
FX loop
Minimum impedance: 4 ohms
Dimensions (H x W x D): 3.35" x 10.9" x 9.9"
Weight: 6.5 pounds
Buy now, pay later – from 0% APR
As low as $39/month with Affirm monthly payments.
View Full Listing