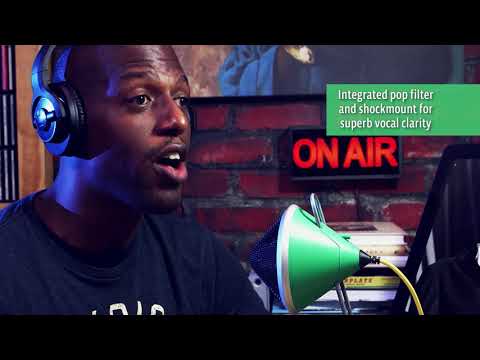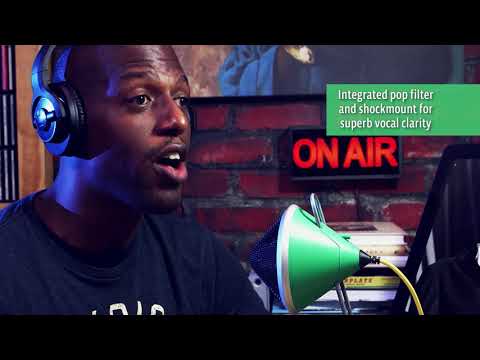 Neat Microphones Widget A Desktop USB Condenser Microphone
About This Listing
Description
USB plug and play, the uniquely styled Widget is a high-definition microphone that can capture any sound source on this planet—and probably beyond. Whether you're recording your favorite instrument, leading your world-renowned podcast, or taking that important voice-over-internet conference call with your starship commander, Widget provides an unrivaled sonic signature usually found only in professional recording environments. Combine all this with Widget's one-of-a-kind appearance, and you'll have a recording process that's out of this world.

Each Widget, while having distinctly different outward appearances, uses the same proprietary capsule and circuit design that delivers remarkable sonic character, regardless of the Widget's shape. The built-in pop filter and internally shock-mounted, vibration-resistant condenser capsule allow for detailed recordings—free of unwanted plosives, sibilants and low frequency interference. From podcasts and voiceovers, to lead vocals and acoustic guitars, Widget delivers outstanding clarity and detail for any application.

Podcast/Voiceover
Widget is ideal for podcasts and voiceovers, thanks to its integrated pop filter and internally shock-mounted condenser capsule—which not only minimize common problems associated with traditional microphone designs, but eliminate the need to purchase additional accessories. Widget's unmatched vocal clarity and simple "plug and play" setup make it easy and convenient to achieve outstanding results.

Music
Whether you're recording a lead vocal, acoustic or electric guitar, writing a song, or trying to capture the perfect piano performance, Widget's extended frequency response and high fidelity output (96 kHz/24-bit) help capture the subtle details and nuances that make up great recordings. What's more, the stand's adjustability can optimize the microphone placement for almost any sound source.

VOIP (Voice Over Internet Protocol)
Widget's easy "plug and play" setup provides a simple solution to VOIP conversations—not to mention that its striking appearance will likely make you the star of your next intergalactic video conference.
Shipping Weight: 4 lbs
Shipping Dimensions: 16 x 9 x 9 in
Manufacturer Part Number (MPN): MIC-WADU
CALIFORNIA PROPOSITION 65 WARNING - WARNING: Cancer and Reproductive Harm