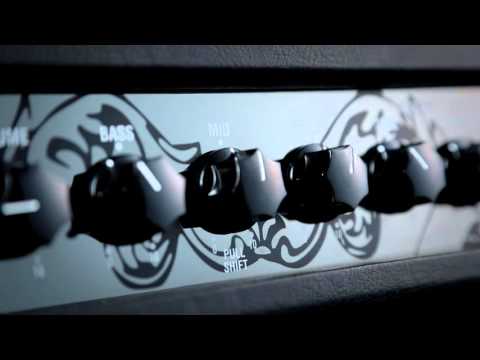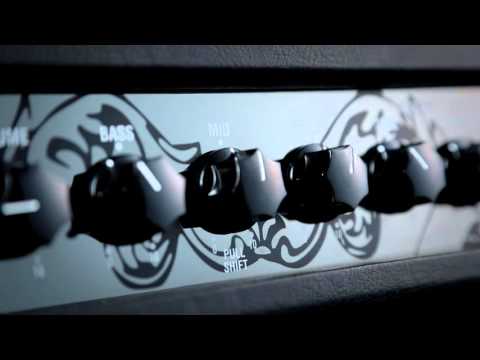 Laney GH100R Tube Guitar Amplifier Head,100 Watts, New, Free Shipping
About This Listing
The GH100R is an EL34-loaded, twin channel, 100-watt ALL TUBE head capable of balancing the amount of pre-amp and power-amp distortion in your tone.
GHR is the product of Laney's long-term study of how guitar players interact with tube amps. Tube tone is composed with what we have come to describe as RED and BLACK tone elements: RED is tube preamp distortion, in which ECC83 tubes add drive.
BLACK is output tube distortion which increases as the power tubes are driven harder. GHR allows the player to balance RED and BLACK elements to seek the sweet spot in each player's setup.
BRITISH RND
The result of intensive design and development in Great Britain, the GH100R delivers 100 watts RMS of pure, rich, warm tube power from an EL34 loaded output section.
AMP TWEAKER
Both of the GH100R's channels can be configured to be used either clean or driven, with each channel producing subtle differences in tone depending on how you tweak them. This is the " ¹Ã… amp tweaker's' delight! Whether its funk or melodic rock, whether you're a hybrid picker or a shredder, the GH100R delivers outstanding, dynamic, complex, rich & colourful guitar tones.
CONTROL THE MASTER
The GH100R's unique Master Output control allows you to dial in just the right balance of pre-amp v's power-amp distortion to find the sweet spot. A Master Tone control also allows tonal adjustment at the end of signal chain.
TONE STACK
The 3 band tone stack is shared between channels giving a simple yet effective tone palette. A Pull Shift function also increases the tonal flexibility of the mid-range.
STUDIO QUALITY DIGITAL REVERB
Studio-quality digital reverb gives rich ambience to the sound via a rotary control. A Pull Focus function adds further variation according to preference.
XLR DI WITH SPEAKER EMULATION
A Balanced XLR DI with switchable cabinet emulation allows the GHR tone to be sent direct to the mixing desk without the need to mic.
PRE ACCESSORISED
The GH100R comes with 2-way footswitch and transport cover included.
CABINET DESIGN
RUGGED PLYWOOD CABINET WITH TWO COLOUR COVERING, BLACK STRINGING, COMFORTABLE TOP EDGE BAR HANDLES
CHANNELS
2
CHANNEL CONTROLS
CHANNEL 1 - DRIVE. CHANNEL 2 DRIVE AND VOLUME
CLASS
CLASS AB
DI SOCKET
BALANCED DI OUTPUT POST OUTPUT SECTION WITH SPEAKER EMULATION
EQUALISATION
PASSIVE BASS, MIDDLE (PULL SHIFT), TREBLE & MASTER TONE
FOOTSWITCH
FS2 INCLUDED
FX LOOP(S)
(SERIES/SWITCHABLE LEVEL)
INPUTS
1 X JACK INPUT
OUTPUT VALVES
4 X EL34
POWER
100 WATTS RMS
PREAMP VALVES
4 X 12AX7
REVERB
YES - HIGH QUALITY DIGITAL REVERB WITH PULL FOCUS
SPEAKER CONNECTIONS
1 X 16 OHM, 1 X 8 OHM, 2 X 16 OHMS, 1 X 4 OHMS & 2 X 8 OHMS
UNIT DIMS - FOR INT. CASE (HXWXD MM)
250 X 675 X 285
WEIGHT
UNIT 21.5KG, PACKED 23KG
BRIGHT SWITCH
CHANNEL 1 - PULL BRIGHT
CABINET EMULATION
CABINET EMULATED POST OUTPUT SECTION DI OUT
COVER
SUPPLIED WITH CUSTOM EMBROIDERED SLIP COVER
GROUND LIFT
YES
MASTER SECTION
MASTER TONE, MASTER OUTPUT
MP3 INPUT
YES - MINI JACK
Offer subject to item availability.
Buy now, pay later – from 0% APR
As low as $67/month with Affirm monthly payments.
This seller is open to offers
View Full Listing