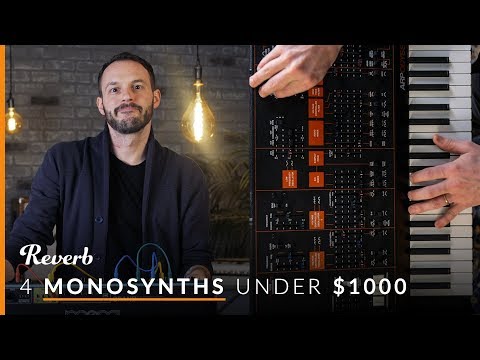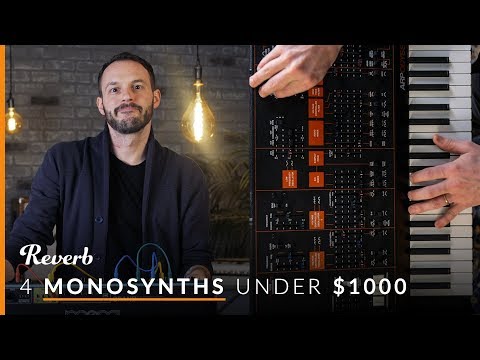 Korg monologue Monophonic Analogue Synthesizer - Black - New
About This Listing
Get True-Analog Monophonic Synth Capabilities In A Completely Programmable Format - The Korg monologue Analogue Synthesizer -n
The new monologue from Korg is perfect for electronic musicians and producers and all analog synth enthusiasts. The new voicing and updated step sequencing combined with micro tuning capabilities make this a powerhouse for those looking to add true-analog synth to their repertoire. The ease with which you can generate killer sounds also makes monologue perfect for entry-level players and guitarists and bassists looking to dabble.
-n
While sharing its sleek layout, knob-per-function workflow and high-quality construction with the best-selling minilogue, monologue is a truly unique new synth for all types of musicians; featuring new voicing and sound sculpting abilities, an updated step sequencer, an all-new micro-tuning feature and more - at an amazing price.
-n-n A Fully Programmable Analog Synth -n
The Korg monologue gives you knob-per-function programmability, so you can create everything from crushing basses to crisp leads and complex rhythmic soundscapes quickly and easily. Even better, monologue has 100 program locations (80 preset + 20 user); a first for an analog keyboard at its price. Each location can also retain its own 16-step sequence, including motion sequence automation.
-n-n A New Voice Above the Crowd -n
Monologue's engine starts with the same ground-up synthesis design that made the Korg minilogue famous, and adds features focused on amazing monophonic sounds. A new 2-pole VCF provides added bite, and a new analog Drive circuit delivers further punch and richness. The LFO has expanded control capabilities as well; with higher rates for deeper modulation possibilities.
-n-n Micro Tuning -n
Want to go ---"microtonal?---" monologue's new micro tuning feature - with a separate tuning per note - offers everything from slight detunes to all-out dissonance. In addition to factory scales, monologue has 12 user-savable scale locations. And don't worry; monologue offers the same self-tuning circuit as minilogue, so you can always expect solid, well-tempered tuning - not ---"temperamental tuning---" - when you're not exploring alternate ones.
-n-n Step Sequencing, Stepped-Up -n
Monologue offers a powerful 16-step sequencer with a dedicated button per step for added ease of editing. It features motion sequencing with editing and the ability to ---"lock---" parameters with individual steps. The sequencer also offers on-the-fly transposition via key triggering. All of these powerful new features can be used together to create complex, musical, and deeply dialed-in patterns.
-n
In addition to 5-pin In/Out and USB MIDI, monologue includes Audio Sync connectivity which allows it to play in time and integrate seamlessly with Korg volcas, electribes, minilogue and SQ-1. Use the monologue with your DAW as both a USB MIDI controller or a versatile analog voice. Send clock over USB and use Audio Sync to chain monologue's clock to other Audio Sync-equipped products.
-n-n The Key of ---"E---" -n
Monologue features a 25-key version of the same great-feeling key bed as minilogue - with a twist: Instead of traditional C to C octaves, monologue is laid out E to E, so that those low bass notes are always there! With a low E right at your fingertips, guitarists and bassists will feel right at home adding monologue to their live rig to expand their sound palettes.
-n-n A Build Quality to Rival Its Sound Quality -n
Monologue features the same rugged, high-quality build and standout looks as minilogue. The gorgeous curved aluminum top panel is married with chassis-mounted potentiometers, rubber coated knobs, and real wood back panel for an unbeatable look and feel.
-n-n
New Voicing: Optimized for monophonic new 2-pole VCF, added Drive circuit, expanded LFO/modulation capabilities
-n
Updated Step Sequencer: 16 dedicated step buttons, parameter lock per step, transpose via key trigger
-n
Micro Tuning: Explore numerous factory-preset microtonal temperaments; save 12 of your own!
-n
Quality sound AND design: Same great build quality, feel, and look as minilogue
-n
Power options: 6 x AA alkaline batteries (included) or 9V adapter (optional)
-n-n SPECIFICATIONS -n
Sound generating system: 2 VCO (square wave, triangle wave, sawtooth wave), 1 VCF, 1 EG, 1 LFO, 1 VCA
-n
Keyboard: 25 keys (slim keyboard, velocity sensitive, E-to-E configuration)
-n
Input/Output: Headphone jack, OUTPUT jack, AUDIO IN jack, SYNC IN and OUT jacks, MIDI IN and OUT connectors, USB B connector
-n
Power supply: 6 x AA batteries (alkaline or nickel-metal hydride) or AC adapter (DC 9V)
-n
Power consumption: 2.5W
-n
Included items: 6 x AA alkaline batteries, Precautions Sheet, Quick Start Guide
-n
Options: AC adapter DC 9V (Korg USA part # 9V600MACPP)
Manufacturer: Korg USA
Model: MONOLOGUEBK
Warranty: See manufacturer website for details
SKU: I441181-1-B
As low as $31/month with
View Full Listing