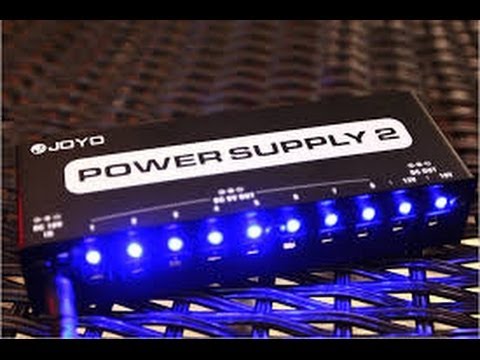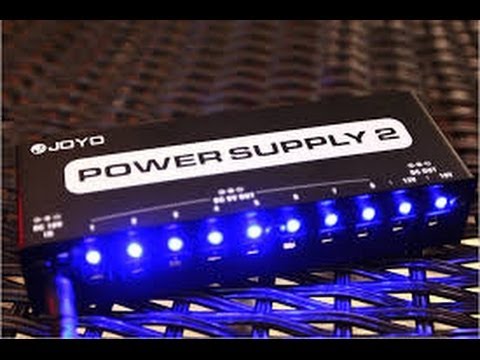 NEW JOYO JP-02 Power Supply 2 Pedal Power
About This Listing
You got to power your effects. 9V batteries are unreliable and expensive so if you're like most guitarists, this involves using a single adapter in a daisy chained fashion. Problem is this solution often results in a very loud effects chain due to improper electrical grounding. Better to use a dedicated power supply for a quieter more reliable pedal board.
The Joyo JP-02 Power Supply 2 solves this problem by offering you a total of 10 outputs that are fully regulated and offer protection against short circuits. Outputs 1-7 are for standard pedals of DC 9v 100mA. In addition, there is one output each for 9V 500mA, 12V 100mA, 16V 100mA. The chasis is built from steel and tough as bullets. Each power supply glows blue so as to be seen in dark stage settings. Very helpful. Adapter and cables included as well.
This is a sound investment for any pedalboard.
10 Total Outputs: 7 x 9V 100mA, 1 x 9v 500mA, 1 x 12V 100mA, 1x 16V 100mA
Power adapter and 10 cables included
Standard plug sizes and voltages for all pedals including Boss, MXR, Dunlop etc.(2.1 mm center negative)
Rugged steel casing and new slim design.
Bright blue LED's for pedalboard lighting & short circuit warning indicators.
As low as $6/month with
View Full Listing