That listing sold. Check out the similar listings below.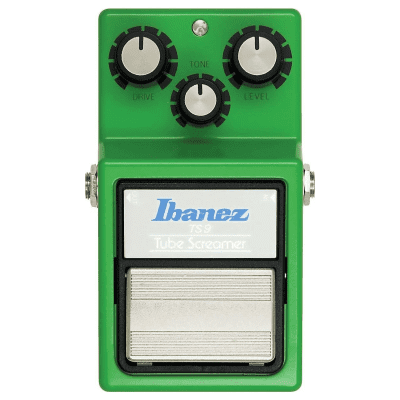 Ibanez TS9 Tube Screamer Reissue
Featured Listing
Product Details
Gallery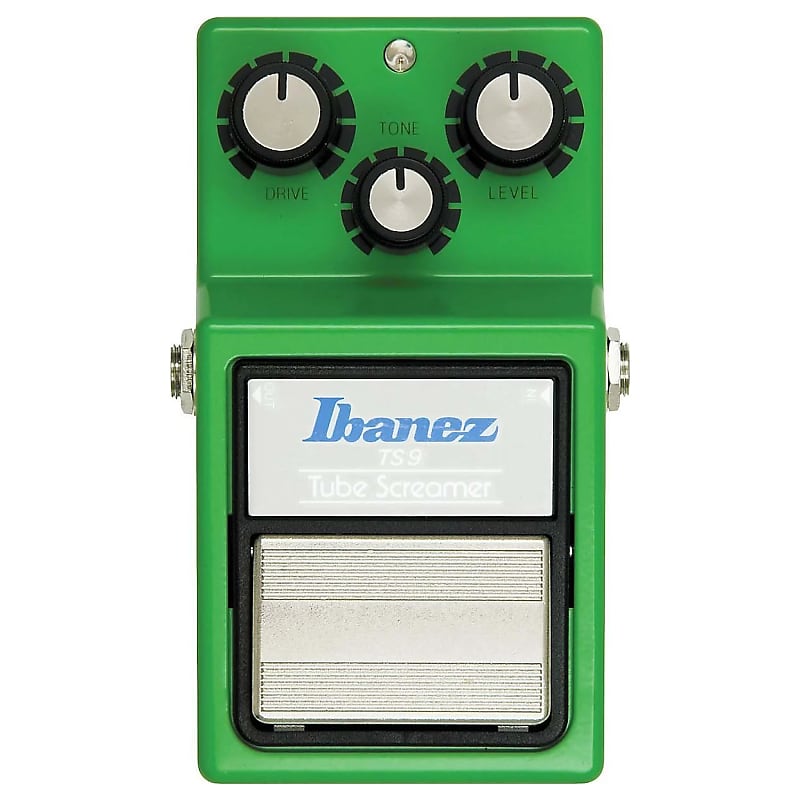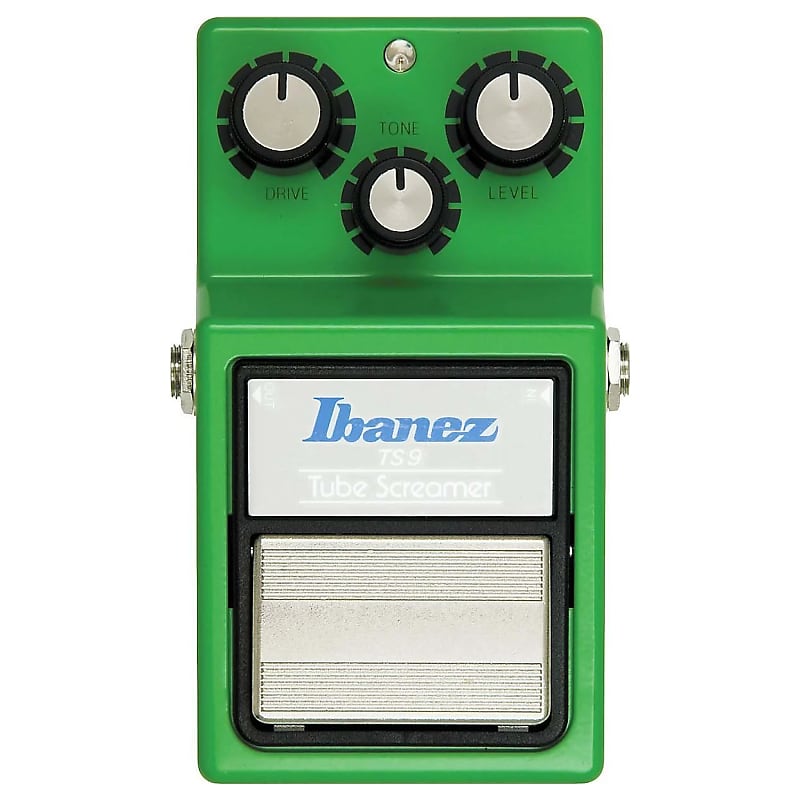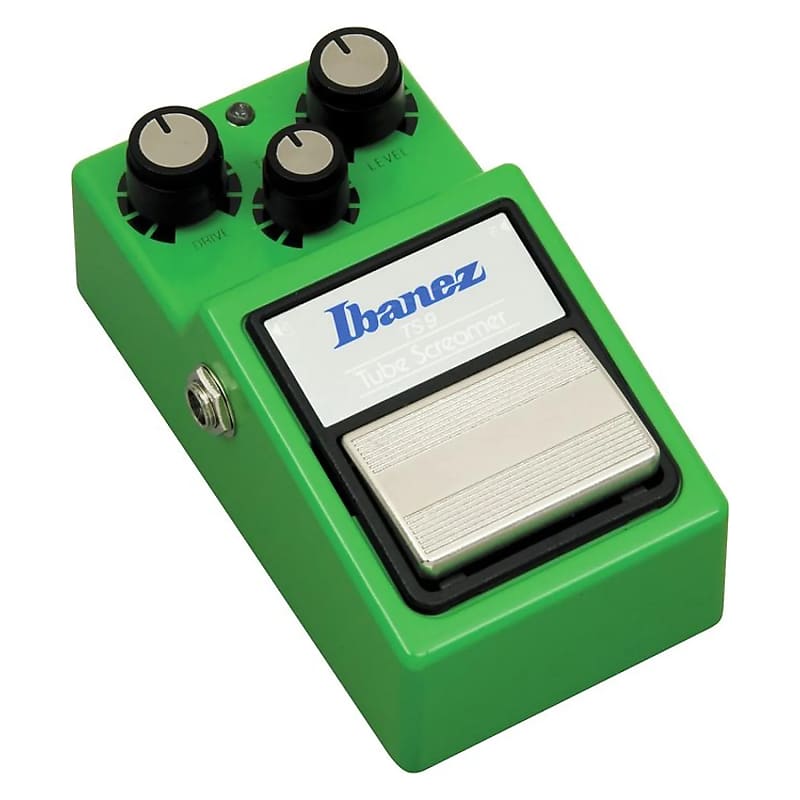 Product Specs
Brand
Model
Finish
Year
Made In
Categories
Product Family
Overview
Before there was a Klon, before there was an explosion of boutique overdrives, there was the Ibanez Tube Screamer. Its subtle, mid-boosted sound changed the way guitarists thought about their place in the sonic spectrum and spurred a wave of imitators. Today, it remains one of the most popular and borderline requisite items on any pedalboard.
Read More ...
Price Guide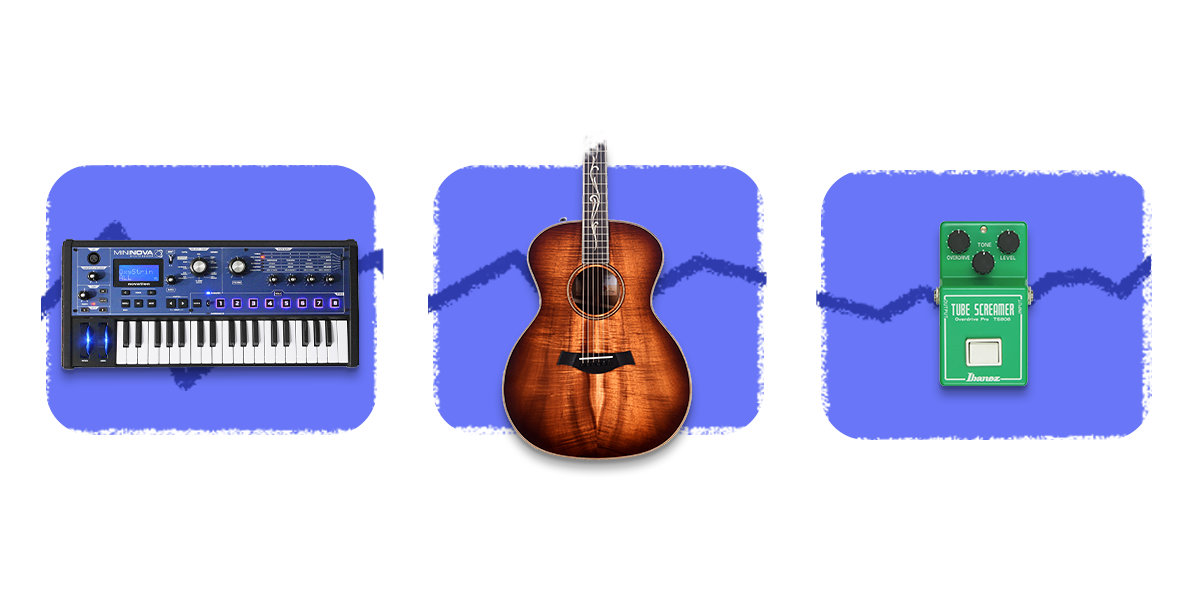 *Excludes Brand New, B Stock, Fair, Poor, and Non-functioning. Prices exclude shipping and tax/VAT/GST.
More Information
There are plenty of stompboxes out there that will take your sound and turn your guitar into more of an electronic noise controller than a true instrument with its own character. Some have so many knobs that you actually spend more time trying to dial in a sound than you do actually playing and creating. The Ibanez TS9 Tube Screamer is neither of these. It doesn't change the sound of your guitar all that much at first, and you'll only be fooling with the gain knob for a minute before hours of endless playing ensue. This is exactly what makes it so good.
To be fair, the TS9 does do something subtle to your tone beyond just driving the original signal. It also boosts the mid-level frequencies of your signal so it doesn't get lost in the mix. This is one of the main traits that distinguishes it from many of the clones and other self-described transparent overdrives. This nuanced mid-boost is also a reason why many players use it as an "always on" pedal, even when they don't need much drive at all. Turn down the gain knob and the TS9 still provides a warm boost, giving your tone the presence necessary to hang with other instruments in a live setting.
If Stevie Ray Vaughan was the original prophet of the Tube Screamer gospel, he's had no shortage believers. John Mayer, Trey Anastasio (who notably daisychains two TS9s together), Kenny Wayne Shepherd, and The Edge have all been prominent users. Reading that list, you might draw the conclusion that Tube Screamers are not for hard rockers, but keep in mind that it has a place in Metallica's rig as well. Beyond what it does on its own, the Ibanez Tube Screamer is an interesting boost to add in front of or after your other pedals. Many people think of Eric Johnson's iconic fuzz tone as his signature sound, but most of his touring rigs feed a TS808 into a Fuzz Face. It's one of those pedals that is almost unavoidable, a no-brainer addition to your signal chain, even for most guitar-straight-into-amp purists. Give it a shot and play around with the settings and signal chain order. If you're one of the few that really doesn't like what it does, you can always count on finding a buyer.
Aren't there a bunch of pedals called the Tube Screamer?
Yes, there have been six Ibanez models with the Tube Screamer badge, not counting reissues, modern hand-wired versions or Maxon-branded units. The TS5 and TS7 were lesser known, cheaply made iterations. The TS808 (original) and the TS9 are the pillars of the family tree.
Read more about the different Tube Screamer models.
While they all essentially affect your signal in the same way (boosting mids, slightly compressing, remaining mostly transparent), the desirability of the JRC4558D op-amp in the original TS808 and TS9 models with their hand-wired internals set the standard for clones and debate.
How does the TS9 differ from the other Tube Screamers?
The TS9 and TS808 were the most well-built Tube Screamers without question. The others used cheaper components and construction methods with different chips. Compared to each other, the TS9 is regarded as having a slightly less smooth tone compared to the TS808. This is likely due to the TS9's different output stage, and in later models, different op-amp. The TS9 is more affordable while still offering the same build quality as a TS808, and some people prefer the slightly harder tone.
I see a lot of modded ones on Reverb. What's the deal with that?
Modding pedals has been an art as long as stompboxes have existed. The more popular the pedal, the more community knowledge there is about the way that pedal works and what tweaks may or may not sound good. So the Tube Screamer, with its thirty-plus years of populating the market, is one of the most modded pedals of all time. There are some established variations that both Robert Keeley and Analogman pioneered, but many simply add true bypass, higher gain options or both. Because original TS9s are significantly cheaper than TS808s, a popular mod is to switch out the opamp to match TS808 specs. If you have never played through a Tube Screamer, we suggest you pick up an standard TS9 or TS808 reissue first and make a decision from there.