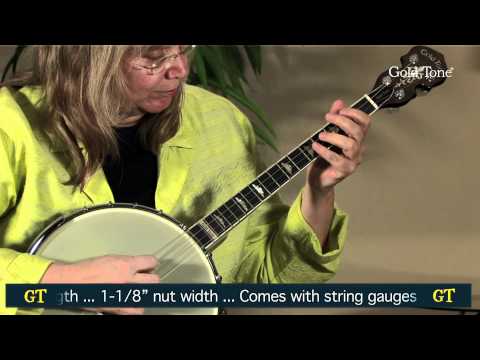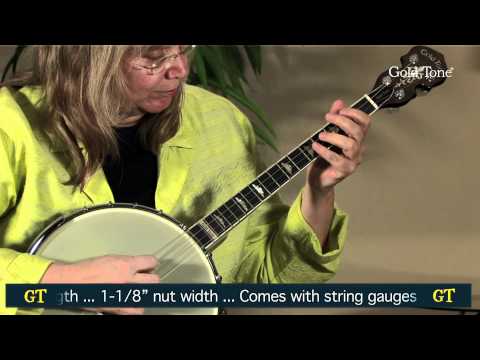 Gold Tone IT-250 4-String Openback Irish Tenor Banjo w/case
About This Listing
.
Folkternative Design

White Ladye Tone Ring

GT Master Planetary Tuners

1/2" Maple Rim

The seventeen-fret IT-250's short scale neck uses heavier strings and is tuned to GDAE, an octave below the mandolin. This setup is in wide use by many traditional Irish musicians because it provides the plunky tone that works so well w/ the bodhran, pipes and fiddles found in Celtic music ensembles. The Whyte Laydie tone ring adds carrying power to the tone, allowing the player to use a lighter touch for greater precision w/ the pick. Clear maple is used for the half-inch thick rim and for the neck. High-quality hardware ensures years of durability and ease of adjustment and maintenance. Any mandolinist will find it easy to switch off to the IT-250 and add an extra dimension of authenticity to their music.
Specifications
Finish: Vintage Brown

Fingerboard: Ovangkol

Bridge: Maple w/ Ebony Cap

Tuners: GT Master Planets

Inlay: Cloud

Truss Rod: Two-Way Adjustable

Tone Ring: White Ladye

Rim: 1/2" Maple

Tension Hoop: Notched Steel

Binding: White ABS

Brackets: 24

Buttons: C-Style

Hardware: Chrome Plated

Pickups: Optional

Tailpiece: GT-Cast

Armrest: Vega-Style

Head: 11" HC Renaissance

Number of Frets: 17

Nut Width: 1-1/8" Bone

Scale Length: 19-3/4"

Weight: 7 lbs.

Tuning: GDAE

Strings: .013 .020w .030w .040w

Option 1: SMP+ P

Option 2: Fishman Rare Earth Pickup

Hard Case: HDIT14 (Optional)

Bag: HBIT (Optional)

Left-Handed Available: Yes
Buy now, pay later – from 0% APR
As low as $47/month with Affirm monthly payments.
This seller is open to offers
View Full Listing