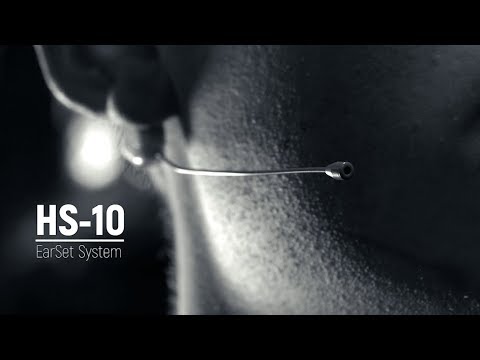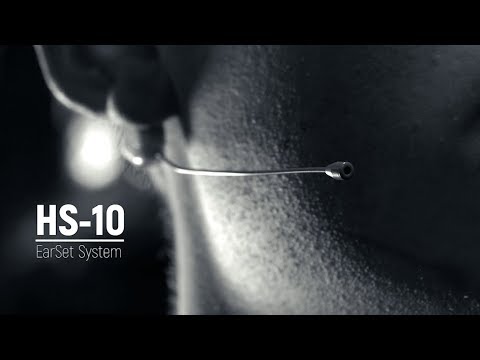 2 OSP HS10 Tan Earset Mics 1 Long & 1 Short Boom for Sony Wireless Systems
About This Listing
This listing is for a BRAND NEW (2) OSP HS10Tan Earset Mics 1 Long Boom & 1 Short Boom Mic for Sony BodyPack Wireless System
SN(Sony) - Compatible Transmitter Models (Sony K1324 (3.5 mm)
WRT-805, UTX-B1, UWP Series
This package Mic Kit can make 2 earset mics (1 regular boom sizeearset mic and 1 Short boom size earset mic) Normally this package would sellfor $379.98 That is a 50% discount!!!
Building on the success of the HS-09, the HS-10 offers manybrand new features and available options. 2 sets of 3 different sizes ofinterchangeable Flex-Fit earpiece ensure a comfortable, secure fit. Alsoincluded in each system is a long and short boom which provides a perfectsolution for a variety of applications. The HS-10 Modular Earset Systemincludes 2 cables for Sony Wireless Body Pack Systems.
The HS-10 Earset Mic Kit Includes:
(1) Long Boom Mic ( Normal Size)
(1) Short Boom Mic
(6) Flex-Fit Earpieces for 2 small, 2 medium, and 2 large sized ears Hooks.
(2) detachable cables (Sony K1324 (3.5 mm) connector for Sony Bodypack Wireless Systems )
(2) foam windscreens
(2) Clip
(2) Carrying Pouch
Omnidirectional condenser headworn microphone Lightweight and nearly unnoticeable. Micro small mic element - 3mm!
TECHNICAL INFORMATION:
Mic Element: Back Electret
Polar Pattern: Omni-Directional
Frequency Response: 20Hz - 20kHz
Sensitivity: -35 +/-3dB 1V/Pa
Output Impedance: 2kO +/-30%
SPL Max: 140dB
Operating Voltage: 0.8 - 5V
Weight: 13g
Mic Dimensions: 3mm
Also Available for other brand wireless systems AKG, Audio-Technica, Audix, Beyer, Mipro,Nady, Lectrosonics,Peavey, Samson, Shure, Sennheiser, Sony, Telex, or Vega. Just click on the click below to view
As low as $21/month with
View Full Listing