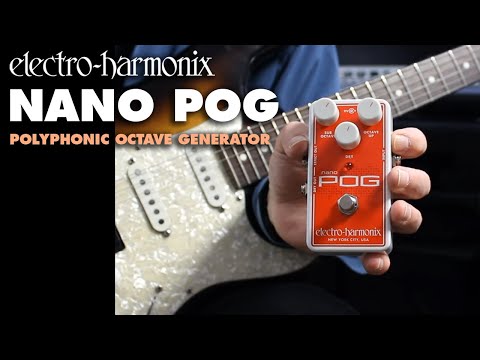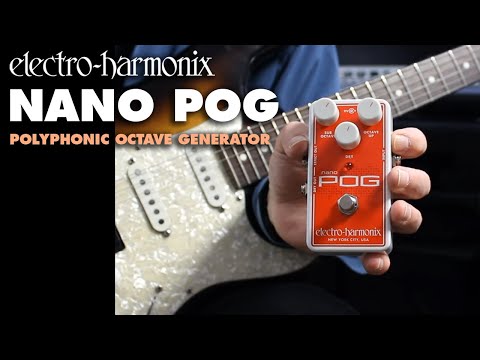 Electro-Harmonix NANO POG | Polyphonic Octave Generator. Brand New!
About This Listing
Electro-Harmonix Nano Pog | Polyphonic Octave Generator.
Brand New with Full Manufacturer's Warranty!

The smallest member of the polyphonic POG clan provides impeccable tracking and sound. Separate level controls for dry, sub octave and octave up plus an extra Dry out and silent footswitching provide the perfect formula for this compact jewel.
Quick Specs

Super, space saving design

Tracks chords, sweeps or single notes with no hitches or glitches

Great 12-string guitar sound or turn your guitar into a bass

Amazing organ-like sounds

Adjustable original pitch volume, one octave up volume and one octave down volume

Dry output jack in addition to the effect output jack

Silent footswitching and road worthy die-cast package

EHX 9.6DC-200 power supply included

Shipping Weight: 1.4 lbs.
Shipping Dimensions (L x W x H):6.25" x 5.65" x 3.2"
Unboxed Weight: TBD
Unboxed Dimensions (L x W x H):TBD
UPC: 683274011653
Buy now, pay later – from 0% APR
As low as $12/month with Affirm monthly payments.
View Full Listing