That listing sold. Check out the similar listings below.
Featured Listing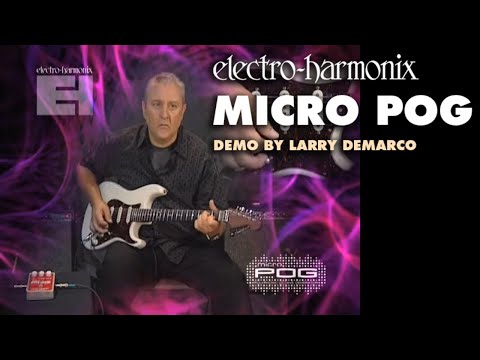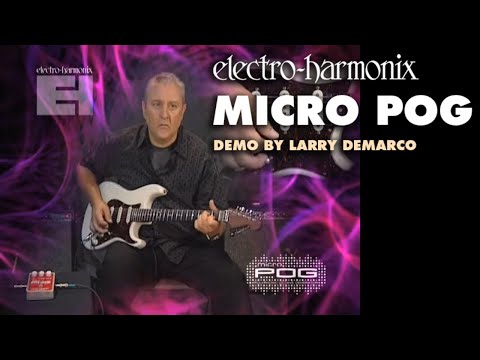 Electro-Harmonix Micro POG
As low as $19/month with
View Full Listing
More Information
The Electro-Harmonix Micro POG is the offspring of the original POG (Polyphonic Octave Generator), a pedal of epic proportions and even more epic sound. The organ-like fullness of the POG and accurate octave tracking became popular enough that a smaller, pedalboard-friendly version was in order. Have a song requiring a twelve-string but you don't want to drop $500 plus on a new guitar? Are there a few tunes that could use keys, but you don't want to hire a new band member? This is where the EHX Micro POG comes in, letting you fill in that work by simply stomping on a pedal and dialing in a few knobs.
What exactly does it do?
The Micro POG is a poly (multiple) phonic (sound) octave generator, which means that when you play a note or notes on your guitar, the Micro POG generates two other notes for each note you played: one an octave below and one an octave above. At first this doesn't sound like much, but once you start adjust the levels of those two other octave notes, you realize that you can get a range of distinct sounds that make the Micro POG far more than a one-trick pony.
The magic happens by blending the dry signal, sub octave and higher octave with three separate knobs. Go all dry by turning that knob all the up and the others completely down, or all effect by turning the Dry knob completely down. With Dry knob all the way off, you can go all sub octave and emulate a bass, or go all octave up for a Whammy-like squeal. With the Dry knob dimed and the octave up around 3 o'clock, you can approximate a 12-string. With all knobs around 2 o'clock, it's a good starting point for getting the type of organ sound at the start of John Mayer's track "In Repair."
Isn't this the same as a DigiTech Whammy pedal or a Boss PS-6?
Good question. The Micro POG, Whammy and PS-6 all deal in adding intervals to your dry signal. The Micro POG, however, can only add one type of interval: an octave. It can add an octave on either side of your notes if you'd like, but that's all it can do. It cannot add a minor third or fifth or do three-part harmony (like the PS-6). It cannot bend the interval and sweep with an expression pedal like the Whammy. In this way, the Micro POG is a bit simpler than these other pedals, and that's part of the reason why we love it. Less to mess with and a sound all its own.
How is different from a standard Electro-Harmonix POG?
While the Micro POG is based on the original, it does cut a few features to save space. The Micro POG does not include the detuning slider, or the two-octave-up interval that the original included, which means it can't get quite as big of a sound. It also lacks the low-pass filter featured on the standard POG. Read more about the family of POG pedals here.
I noticed that Electro-Harmonix has a new organ-emulation pedal out. Isn't that a little redundant?
You must be referring to the B9 Organ Machine. While the Micro POG can approximate an organ tone, the B9 is specifically designed to sound exactly like different types of organs, and very specific, historically important ones at that. As a trade off, it can't quite track fast single notes runs as accurately as the Micro POG and can't do the same sort of octave blending, but remains a sweet pedal in its own right.