Electro-Harmonix Lumberjack Log Overdriver
Product Details
Gallery
Product Specs
| | |
| --- | --- |
| Brand | |
| Model | Lumberjack Logarithmic Overdrive |
| Finish | |
| Year | |
| Categories | |
Overview
The Electro-Harmonix Lumberjack completely rethinks how to drive a signal, using a logarithmic curve instead of a linear boost curve. The result is truly unlike any effect out there. Many boutique overdrives claim to be "not just another overdrive," but this actually lives up to the claim.
Read More ...
Price Guide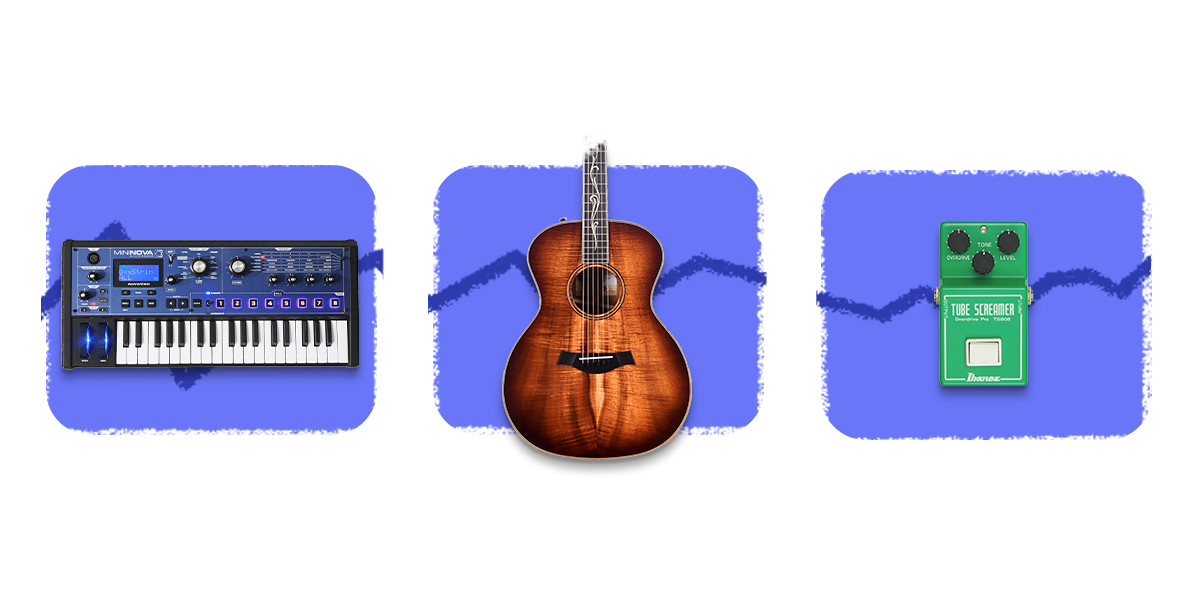 *Excludes Brand New, B Stock, Fair, Poor, and Non-functioning. Prices exclude shipping and tax/VAT/GST.
More Information
They say the shortest distance to to a destination is a straight line. Naturally, the sonic scientists over at Electro-Harmonix disagreed with this premise and found a whole new approach to the overdrive by taking the long way around. Meet the Electro-Harmonix Lumberjack. It is in essence an overdrive pedal, but there's a lot more is going on in that little metal box than meets the eye. With the Lumberjack, Electro-Harmonix took the premise of an overdrive and turned it on its head. Or, more precisely, bent it out of shape.
Whereas overdrives traditionally operate on a linear scale, the Lumberjack functions on logarithmic equation in order to create your effect. Featuring only Volume, Boost, and Log Factor (amount of logarithmic amplification) knobs, this pedal is capable of boost, overdrive, and fuzz/distortion, navigating each deftly. After getting a sense of the pedal, switching from boost to overdrive to distortion to fuzz is as easy as a few quick turns.
How exactly do logarithms set this pedal apart?
When dealing with linear effect, the effect is stacked on itself in equal value. So, looking at an effect on an xy plane of 1 through 10, the difference between 1 and 4 is the same as between 6 and 10. In logarithmic overdrive, the differences are perceived as ratios, so 1 to 5 and 2 to 10 are both the same ratio (1:5) and the same amount of effect. The result is a gradual increase up the graph and much more nuanced effect on your sound.
What does this do for my sound?
The possibilities are wide open here. Depending on how you tweak the Lumberjack, you can get everything from straight, clean overboost to a throaty overdrive to a light dollop of fuzz to a full onslaught of haymaker distortion. The effect of the pedal is not only dependent on the settings of the pedal, but the touch of the musician. The Lumberjack is highly reactive to attack and dynamics, which is a rare quality in pedals with so much signal massaging.
What about if I just want a clean boost or overdrive?
A straight boost or pronounced overdrive are both highly feasible options by just dialing in the Volume and Tone knobs and going to town. However, while the Lumberjack is capable as a traditional effect, the coloration and experimental side is what makes this pedal worth having. More freewheeling guitarists may find the Lumberjack a perfect fit as a staple on their pedalboards. Either way, it's going to carry its weight and then some, especially considering the price tag.