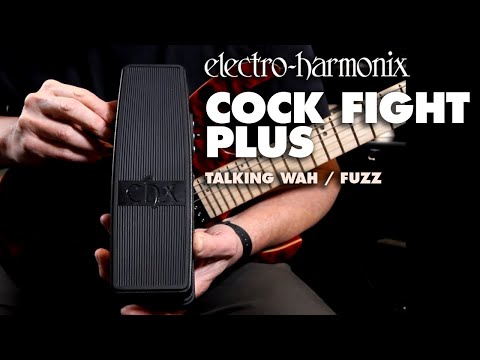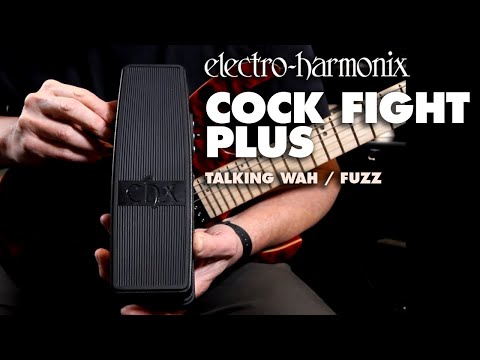 Electro-Harmonix Cock Fight Plus Talking Wah / Fuzz
About This Listing
The Electro-Harmonix Cock Fight Plus builds on the acclaim of the original Cock Fight wah/fuzz pedal, putting it in a familiar wah pedal housing and retaining its epic tone. With two distinct filter types ‰Û¡ÌÝÌÒ wah and talking wah ‰Û¡ÌÝÌÒ plus a vivacious fuzz circuit with bias control, the Cock Fight Plus is three effects in one. Put the fuzz effect after the filter for classic rock tones, or before the wah filter for synth-style tones. Or disengage the fuzz completely for some of the cleanest, most vibrant filter and wah effects you've ever heard. Whether you park it for cocked-wah tones, or work it for maximum expression, guitarists at Sweetwater agree: the Electro-Harmonix Cock Fight Plus wah/fuzz pedal is sure to inspire.

Free Shipping
2-Day Shipping available
Buy now, pay later – from 0% APR
As low as $7/month with Affirm monthly payments.
View Full Listing