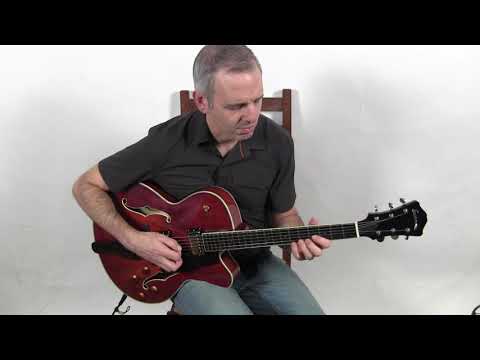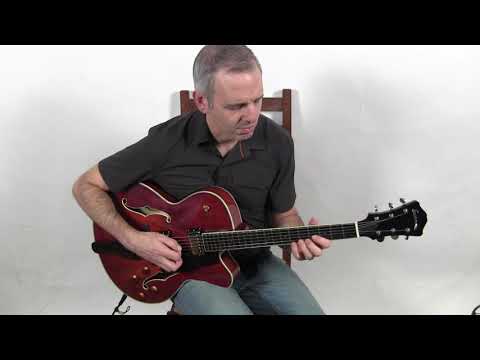 Eastman AR403CED
About This Listing
The AR403CED is a fully capable modern jazz guitar
Eastman archtops have earned a reputation as some of the best sounding and playing jazz guitars available. Built using "old world" construction methods, each instrument is meticulously hand crafted out of the finest materials. The AR403CED features a hand carved, X braced top made of laminate maple, laminate maple back and sides, and a three piece maple neck. Aesthetically, this instrument takes inspiration from the modern, "clean," cello inspired look of builders such as D'Aquisto and Benedetto. The wood cello style tailpiece, nickel plated hardware, and nitrocellulose finish give the instrument a sophisticated, timeless appearance. The twin built-in Kent Armstrong humbucking pickups can produce an astonishing variety of tones, from classic jazz to modern fusion to gritty blues.

Highly versatile and easily playable, the AR403CED will meet the needs of any jazz guitarist
This model is an excellent choice for players seeking a stylish yet roadworthy instrument that can produce classic jazz tones at high volumes. The comfortable 16" body sits effortlessly in your lap while the built-in pickups will keep feedback at bay. This guitar comes setup with D'Addario 12 gauge roundwounds and fairly low, 2mm action. However, this instrument performs well with many types of setups, including traditional bebop (14 gauge flatwounds and very low action) and swing (higher action) setups.
Whether it's blazing bebop leads, fingerstyle ballads, or searing blues solos, this instrument can do it all! Come and experience the easy playability and tonal beauty of this highly versatile model yourself...
Buy now, pay later – from 0% APR
As low as $51/month with Affirm monthly payments.
View Full Listing