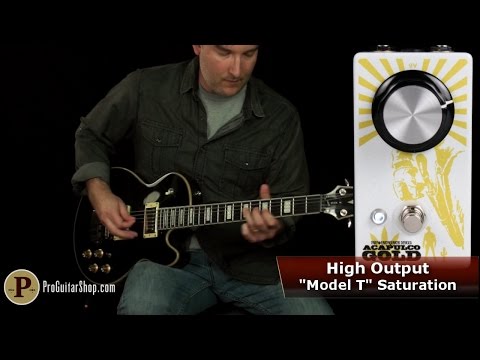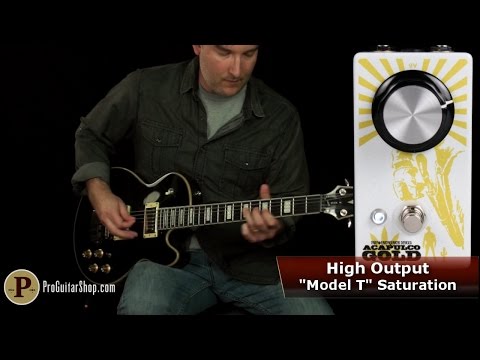 EarthQuaker Devices Acapulco Gold Distortion
About This Listing
We stock a full line of Earthquaker Devices pedals. These amazing pedals can be heard all over some cool records. Check our the new Big Wreck record for some great examples.
"Hey there, treasure hunters! The Acapulco Gold is a dirt-simple distortion Device based on the power section of a cranked vintage Sunn Model T, bringing the openness, clarity, and crunch that only a dimed tube amp can provide, at a fraction of the size, and without expensive maintenance costs!
Since tone is in the hands, we decided to keep the controls of the Acapulco Gold as simple as possible. The footswitch turns the pedal on and off, and the giant knob controls the output volume. That's it. The rest is at your fingertips. Want less gain? Turn down your guitar's volume knob. Need a darker rhythm tone? Roll back your guitar's tone control. Easy, right?"
Big Knob:
The big knob sets the output level, sometimes known as Volume.
As low as $12/month with
View Full Listing