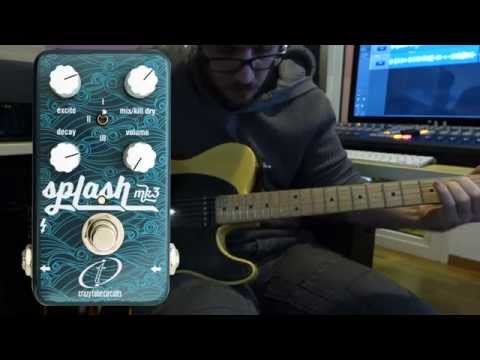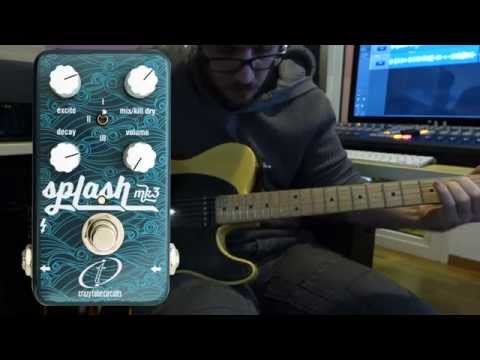 Crazy Tube Circuits Splash MKIII Reverb
About This Listing
The Crazy Tube Circuits Splash MKIII Reverb offers an impressive array of reverb options. With simple dynamic controls and three different reverb algorithms you're sure to find right sound whether from simple room reverb to huge ambient soundscapes. A lush reverb sound can be a huge part of your signature tone, and with this pedal you've got a wide range of options to shape your own, unique sound. Additionally, we love how these pedals maintain the true tone of your instrument, without unnecessarily coloring the signal that's being fed into it.
"A versatile studio quality reverb in a small pedal format, utilizing our proven technique of paralleling analog with digital to get best of both worlds. Features 3 different reverb algorithms fully customizable via decay and excite controls."
Algorithm I: The "exciter". From a touch of ambience to spacious pad effect, especially on extreme settings. Algorithm II: Moderate sized reverb. From a spring style reverb up to room and hall Algorithm III : Large reverb. From hall to ambience
CONTROLS:
Excite: Add harmonics and presence to the reverb signal. In the "exciter" algorithm it also controls predelay (0-100ms). Decay: Length of the reverb tail. In "exciter" mode when set to max decay goes almost to infinity while retaining the dynamic response of the other two algorithms. Mix/Kill Dry: Control reverb level. Mix control is also a push/pull switch. In the up position it kills dry the signal to get 100% wet when maxed out. Volume: When a large amount of reverb is applied it is normal for the instrument to get lost in the mix. Use this control to boost the output from 0-20db. Toggle: Choose between the different reverb algorithms.
Buy now, pay later – from 0% APR
As low as $11/month with Affirm monthly payments.
This seller is open to offers
View Full Listing