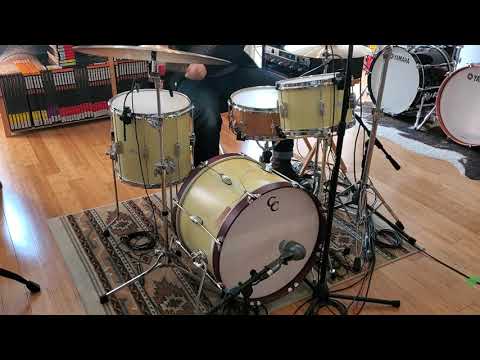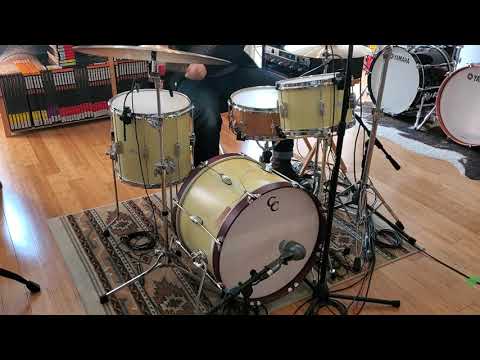 Drum Kits - C&C Drum Co. 14x20 8x12 14x14 Player Date II (Pale Yellow)
About This Listing
C&C Drum Co.
Drum Kit: Player Date II
Sizes: 14x20 8x12 14x14
Finish: Pale Yellow
Shells: 7 Ply, 8.5mm (toms & snares), 10mm (kick) Maple-Mahogany-Maple shells. Featuring C&C's full-contact bearing edge on toms and snares (batter side) for wider tuning range and controlled decay. Bread & Butter edges are used on kick drums & snare resonant side edges.
Hoops: 2.3mm triple flanged metal hoops.
Shell Hardware: C&C centered double-ended deco lugs, butterfly kick claws, vintage fold-out spurs.
Made in Gladstone Missouri
As low as $86/month with
View Full Listing