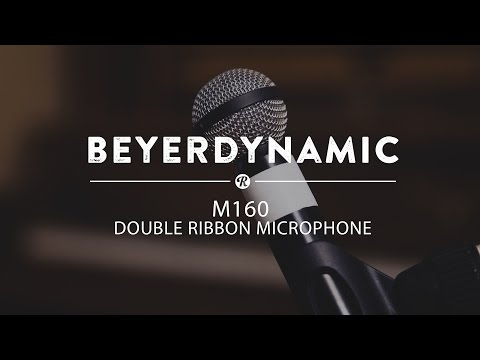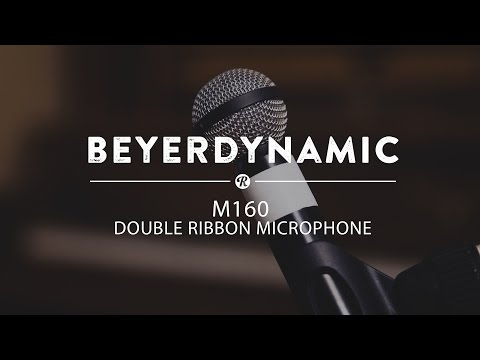 beyerdynamic M 160 Hypercardioid Double Ribbon Microphone
About This Listing
beyerdynamic M 160 Hypercardioid Double Ribbon Microphone
The beyerdynamics M 160 is a very unique ribbon microphone, with it's unusual hypercardioid polar pattern, it sets itself apart from your standard ribbon mic. M 160 has a very warm, silky sound, and a very high transient response, that makes it great for drums, acoustic instruments, brass sections, vocals, or as a room mic.
The hypercardioid polar pattern offers 25 dB of off-axis noise rejection, making it a go-to mic when multiple players are in the same room. The M 160 is the signature sound of John Bonham's huge drum tone, featured on Led Zeppelin's "When the Levee Breaks", as well as Eddie Kramer's first choice for Jimi Hendrix's guitar cabinet on all his recordings.
Features:
Hypercardioid polar pattern
Unique double ribbon microphone transducer
Extended frequency response
Excellent transient response
Compact and rugged design
Warm and natural sound
Buy now, pay later – from 0% APR
As low as $39/month with Affirm monthly payments.
View Full Listing