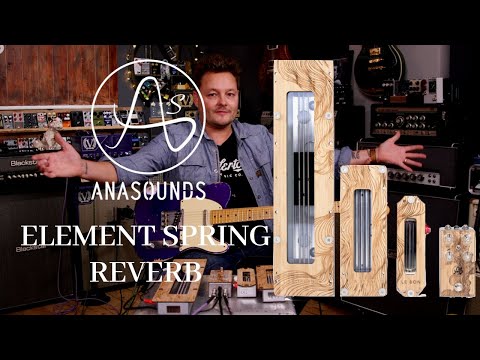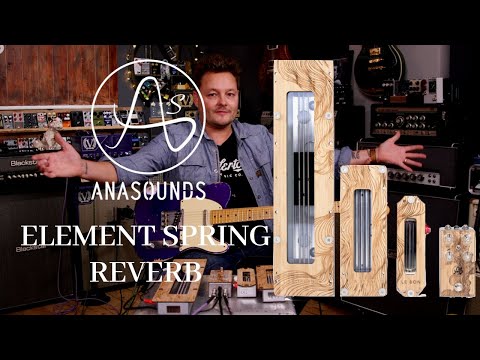 Anasounds Element spring reverb- La Brute Bundle
About This Listing
what is included in this bundle
1 element pedal
1 mini jack to rca cable
1 Medium tank
2 self drilled screws to let you screwup your tank under your pedalboard
* Picture for size reference

now your turn to choose your bundle according to the tank you need!
presentation
the element is a pedal that takes back the very essence of the analogue reverb,
which is obtained by physically stimulating springs thanks to the guitar signal.
simply. no artificials. no calculations.
from beautiful mechanical coupled to analog signal processing.
how to use it
it's still a classic pedal, same size as all of our other pedals.
you scratch it (or not) on the pedalboard.
it always has an input jack, an output jack and a 9V power jack.
nothing new so far!
what's more? there's a mini jack to plug on the back of the pedal.
then, it will be connected to the box full of springs (called a tank) via rca connectors.
this tank is mandatory because it is the one that allows to generate an analog effect of reverb.
dimensions
The Element pedal : 12.5 x 6.5 x 5.7 cm or 5 x 2.4 x 2 in.
The spring tank Le Bon : 18 x 6 x 4 cm or 7 x 2.4 x 1.6 in.
The spring tank La Brute : 23.5 x 8.4 x 4 cm or 9 x 3.2 x 1.6 in.
The spring tank Le Truand : 42.5 x 10.9 x 4 cm or 16.5 x 4 x 1.6 in.
As low as $25/month with
View Full Listing