Strats, Teles, Les Pauls, SGs, and the Fender offset bodies have all been modified to their logical (and sometimes illogical) conclusions. We've seen these classic electric guitars stretched, beefed up, contoured down, and outfitted with every combination of pickups, number of strings, and switching systems. Body styles and electronics layouts have been hybridized into offset Teles, fat Strats, and double-necks.
While it's easy to find quality reissues and variations of these common guitar styles, some players may thirst for an instrument out of the ordinary. In this guide, we'll highlight some current models that are cut with a different CNC program. Along with being special in their own way, you can add each of these electric guitars to your collection for under $1,000 USD.
Sterling St. Vincent
Annie Clark's signature model from Music Man is the epitome of what this list is about: its asymmetrical Jetson's retro-future design is unique, attention grabbing, and practical. Everyone who's tried a St. Vincent model notes how comfortable and surprisingly lightweight they are. The five-way pickup selector and vibrato bridge allow for tones as versatile and sweet as St. Vincent's music. It's easy to see why we're a "Cheerleader" for this guitar.
Fortunately for guitarists on a budget, Music Man's Sterling brand offers St. Vincent models with almost no compromises. The Sterling St. Vincent guitars are available with three mini humbuckers or a more classic HH pickup layout. They all have a 9.5-inch radius Rosewood fretboards on 25.5-inch scale bolt-on necks.
---
Hagstrom Fantomen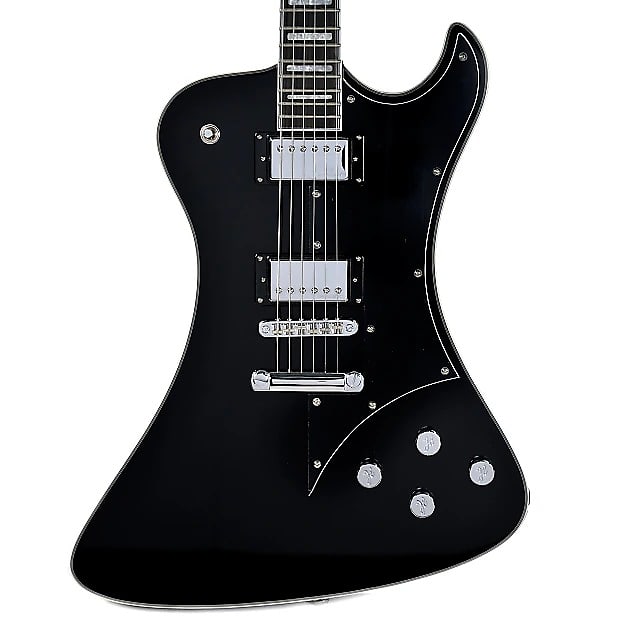 Inspired by the unsuccessful Gibson RD (which featured electronics designed by Bob Moog), the look of Hagstrom Fantomen is vintage without being overplayed.
The Fantomen is the signature model of theatrical metal band Ghost, and while it may look as heavy as their music, the slim depth keeps the Fantomen on balance with some Les Pauls.
Shredder-friendly features include a 15" fretboard radius, set neck, and a Graph Tech nut. The Lundgren-designed AlNiCo humbuckers can each be coil tapped with a pull of the tone knobs, and the fretboard is a composite wood that Hagstrom compares to Ebony.
---
PureSalem Levitation
Inspired by the retro Vox Teardrop, Droplet, Phantom, and Mark series guitars, the Levitation from PureSalem keeps everything simple: two humbuckers, two knobs, a Tune-o-matic bridge, and an oblong shape. The mahogany Levitation has a c-shaped bolt-on neck with a 12-inch radius rosewood fretboard. It's also available as a 12-string model!
Like all of PureSalem's guitars, the Levitation oozes cool, and many of their designs are popular among psychedelic rock, shoegaze, and other experimental bands, such as The Black Angels, Flaming Lips, and Deerhoof. PureSalem also makes many classic shapes, including the Tom Cat, their take on the Guild T-Bird.
---
Guild T-Bird
Dating back to the mid-'60s, the Guild T-Bird shares some character traits with the classic Fender offsets from around the same time period.
The T-Bird has a wavy offset body and short-scale neck, and the classic S-200 model features a vintage spring vibrato tailpiece and a pickup switching system reminiscent of Jaguars. Unlike the Fenders, the S-200 has mini humbuckers, a Tune-o-matic bridge, and a set neck.
Along with reviving the class T-Bird as part of its Korean-build Newark St. line, Guild also makes a version with P-90s and a stop-bar tail. The T-Bird ST comes in different colors, such as pelham blue, and has simpler electronics.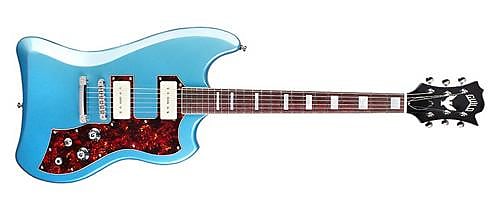 Guild T-Bird
---
Eastwood Breadwinner
Eastwood has an extensive lineup of obscure retro styles, including the Airline models and the '50s coupe-inspired Backlund. However, the value we want to highlight is their remake of Ovation's Breadwinner from the 1970s.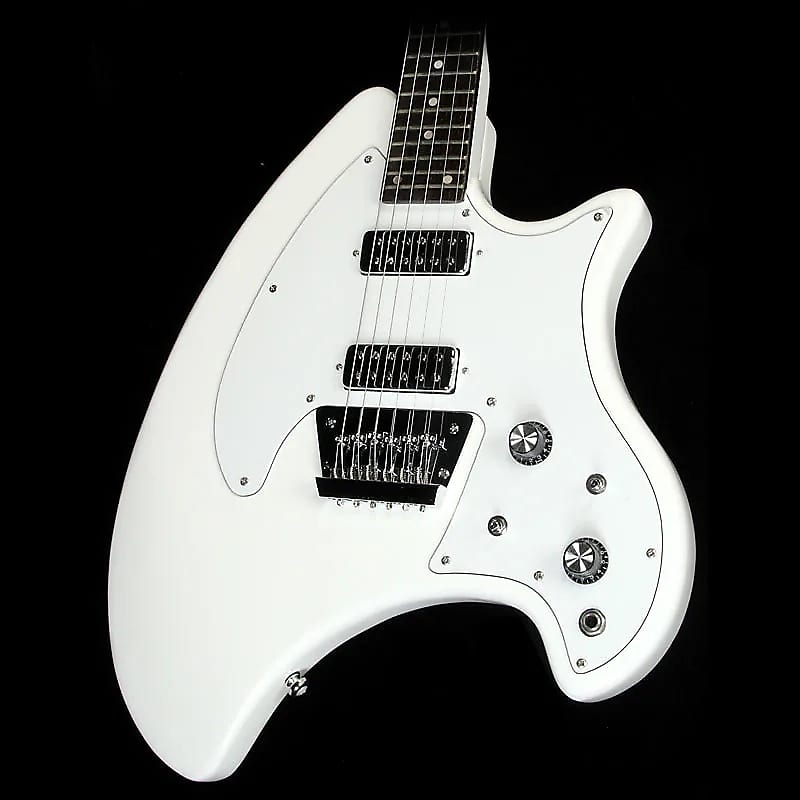 Like many entries in Eastwood's catalog, the Breadwinner has a retro-futuristic body: think the Star Trek badge as a guitar. The belly and arm contours and tail scoop make for an electric six string that's extremely comfortable to play sitting or standing.
The Breadwinner has a maple bolt-on neck, mini humbuckers, and a simple adjustable bridge. Unlike many vintage-inspired guitars, the Breadwinner is loaded with active electronics, which can be switched on and off instantly.
Best of all, these beauties can be had for half the price of the vintage Ovations.
---
Italia Mondial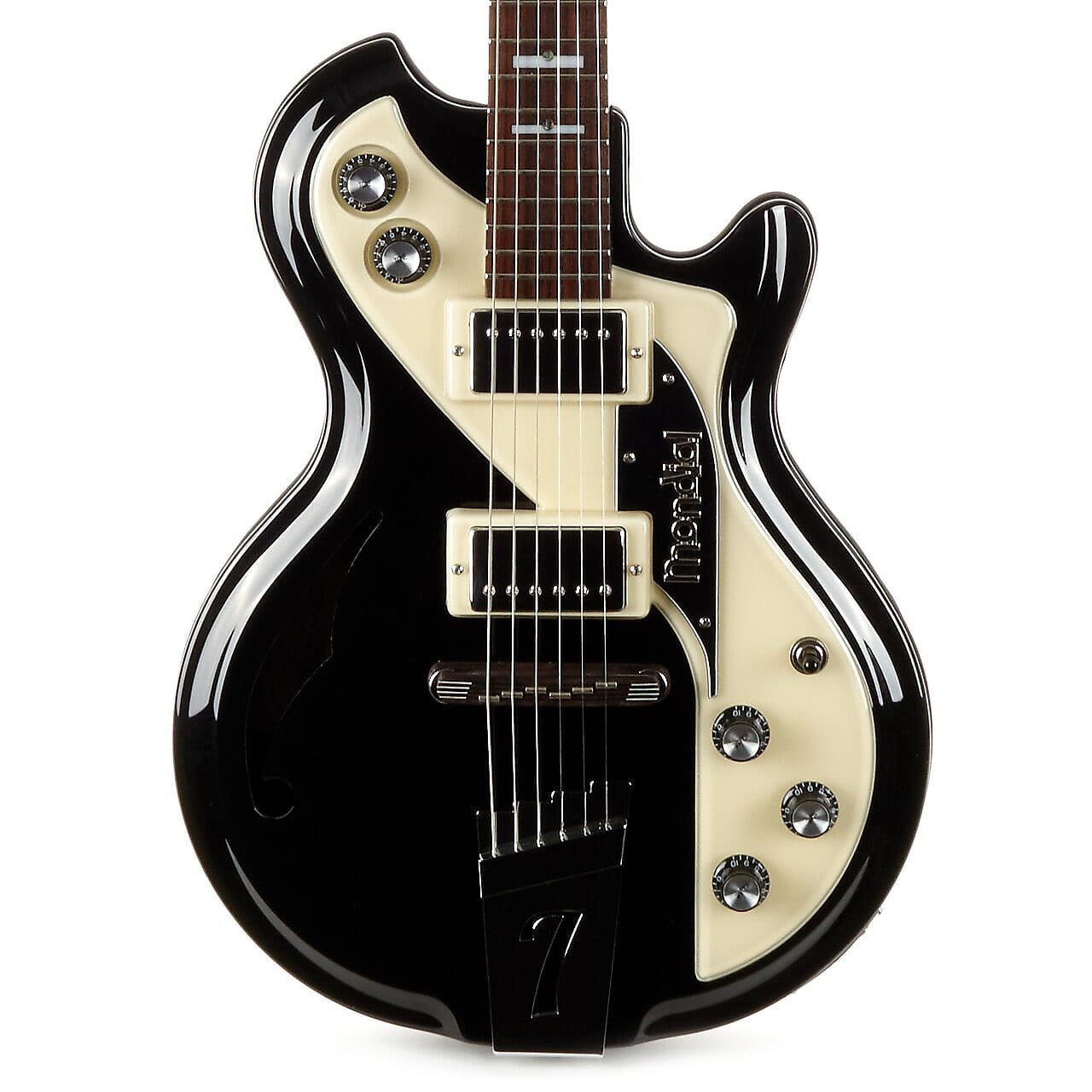 If you're looking for a modern guitar with a very vintage vibe, check out the Mondial from Italia. Reminiscent of cool '60s-era Italian guitars, it features a Res-O-Glass top and mahogany back, which gives it that old school, Supro-esque hollowbody quality.
It's also a tone titan, giving players the ability to dial in a variety of options by way of its two completely independent pickup systems, complete with an underbridge piezo.
Ambitious players can even run each pickup system out to independent amps, modelers, or channels and then blend them together for some ultimate tone-shaping.
---
PRS S2
Paul Reed Smith guitars like the Custom series definitely have a style that is now very much ubiquitous with the name—but the S2 Vela is a really unique offset design for PRS.
The S2 Vela is a departure from the rest of the PRS line, taking its design cues from more classic '50s-style guitars. It's outfitted with a PRS-designed DS-01 pickup in the bridge (great for bright, punky, and punchy tones) and a PRS-designed Type-D single-coil in the neck for its noteworthy bite.
The coil-tap on the tone control also allows the bridge pickup to split to single coils, providing a balanced tone that will cut through the mix with style. This guitar is also available with a semi-hollow body.
---
Rivolta Mondata
While the Mondata by Rivolta, looks-wise, sits somewhere in the realm of the Jazzmaster and Firebird, it's a much different guitar than those classic models. This is in no small part because players can choose to outfit the body with PAF-style or mini humbuckers.
With legendary luthier Dannis Fano at their helm, you can't go wrong picking up a Mondata here on Reverb for under $1,000 USD.
---
Honorable Mentions
If none of the above have piqued your interest, check out the Yamaha RevStar—a unique shape that's been around for quite a while and has been popular with artists like The Killers and Smashing Pumpkins, but has largely stayed under the radar. If you're looking for a distinct, minimalist vibe, this might be the one for you.
Another excellent unique option is the Reverend Double Agent, which packs the power and girth of a bridge humbucker and the sweet, bluesy tone of a neck-positioned P-90. Add in features like the bass contour knob, locking tuners, and Wilkinson tremolo, and it feels like you're playing a boutique instrument that cost you less than a grand.
Last but not least, Weir Guitars makes some excellent statement piece guitars by hand out in California. These guitars make up for the fact that they're not packed with bells and whistles with interesting wood choices, like Korina and Sugar Pine, and with mini humbucker pickups and an intonated bridge made just for this model.