Lead photo by Reverb. Archival: Buddy Guy with Strat,
Graphic House
/Staff/Getty Images. With Guild,
David Redfern
/Staff/Getty Images.
As a child in Lettsworth, Louisiana, Buddy Guy first taught himself to play the blues on a two-string guitar. With dogged practice, he went from sounding "like a bunch of bees," as he tells it, to fretting his first recognizable riff, that of John Lee Hooker's "Boogie Chillen'."
Decades later, as a hotshot out of Chicago, he'd turn the blues-loving world onto the Stratocaster, inspiring Jimi Hendrix, Eric Clapton, Stevie Ray Vaughan, and many more to pick one up for themselves.
In our career-spanning conversation above, Buddy Guy talks to us about that first guitar, his first Strat, and many other important instruments from throughout his life.
---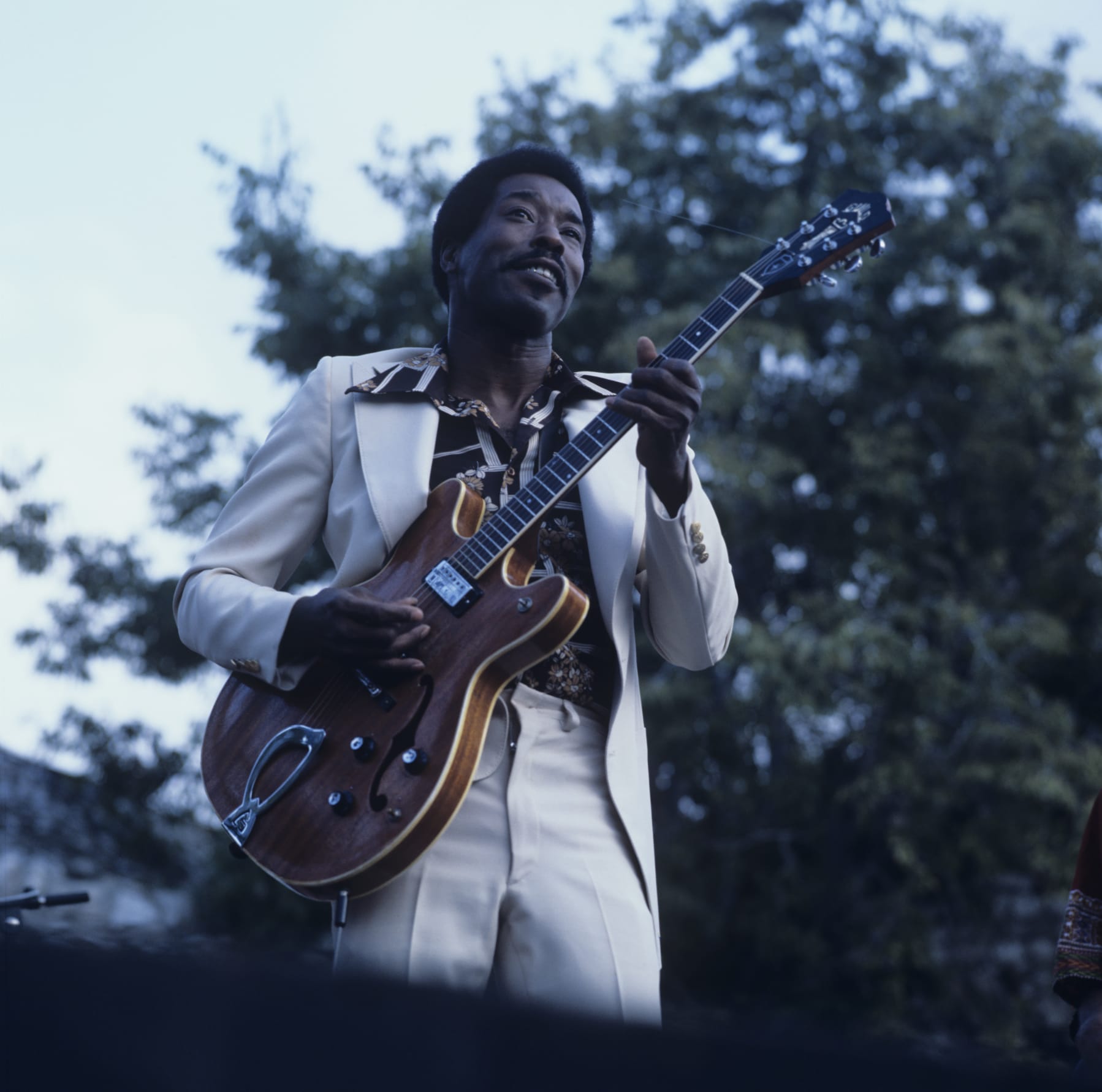 ---
What's maybe most interesting is that Buddy's first electric guitar was not a Strat at all, but an early '50s Les Paul Goldtop.
The player that became synonymous with a Stratocaster—and even today tells us "I'm gonna be a Strat man the rest of my life"—would have burst onto the scene with a Les Paul, had it not been stolen during a gig in 1957.
Hear more stories from his life in gear in our video above. Buddy Guy has just launched a worldwide farewell tour, which stretches from February through October 2023. Find all of the tour dates on his website.