At any one moment, there are hundreds of thousands of items for sale on Reverb. Which ones resonate the most with all the music makers who browse the site?
One way to know is to look at what people are adding to their Watch Lists. This is Reverb's way of "favoriting" an item, which you can do for any listing by clicking the star or "Watch" box. You'll then be able to see if it drops in price, if it sells, or if it gets relisted.
So what's everyone been eyeing this week? We're highlighting some of the most Watched items here.
1995 Dumble Overdrive Special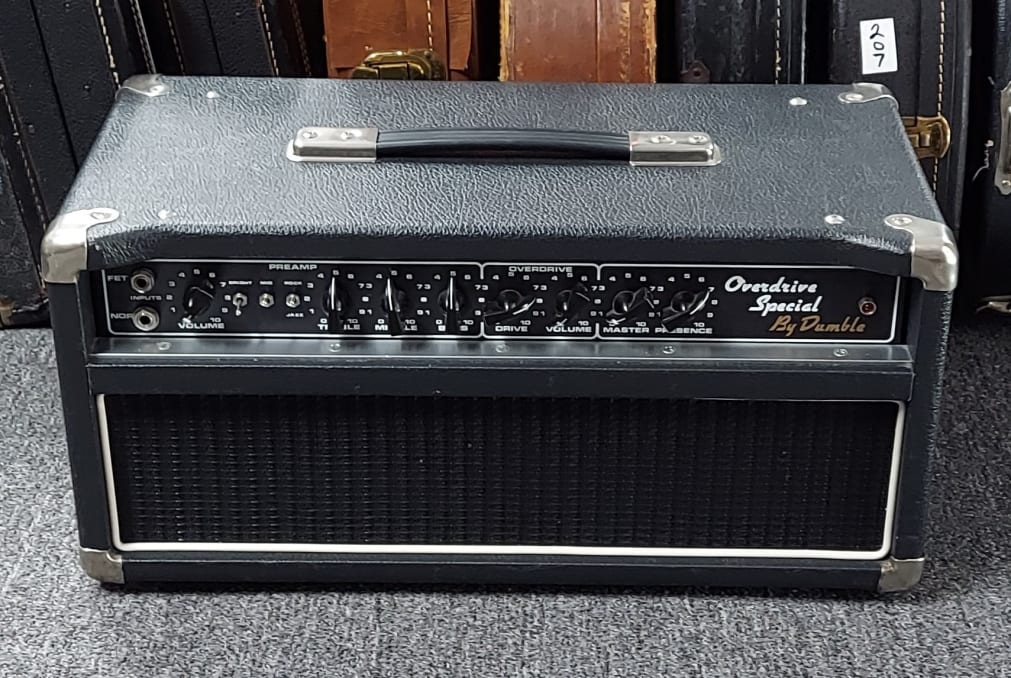 Last week, the world-renowned amp builder Howard Dumble passed away, reigniting interest in the legendary figure's work. This 1995 Overdrive Special—for sale now through Reverb seller Play It Again Music—is in 100% original condition. It's an incredibly rare amp, and one of (if not the only) Dumbles publicly available for sale as of this writing.
2021 Fender Daiki Tsuneta Signature Swinger
This Swinger is the signature model for King Gnu's Daiki Tsuneta, a Fender Japan exclusive model that sold out very quickly upon release. As seller Mike & Mike's Guitar Bar writes, it "was only available for buyers in Japan and is exceedingly rare." Instead of standard Fender single-coils, it features P-90s and a cool Olympic White finish with a matching headstock. The novelty of the instrument caught lots of eyes, making it another highly Watched item this week.
Neve 5452 12-Channel Console
Originally built as broadcast consoles in the 1970s, Neve 5452s are commonly repurposed for recording these days. While the components and construction result in a sound that is different from the truly classic Neve sound, there are many recordists and mixers who will sing its praises for its own analog flavor and high headroom. According to the seller, this 5452 has a "custom meter bridge order[ed] by CBS Studios in the late '70s."
Squier Vintage Modified Bass VI
You may have noticed: The Bass VI is having something of a moment. While the model was already having a resurgence, the appearance of The Beatles' shared Bass VI in Get Back has fanned the flames. This particular Squier Bass VI has been modified and upgraded, and those upgrades—along with its Ice Blue Metallic finish—have made it one the Most Watched basses on Reverb this week.
MXR M306 Poly Blue Octave Pedal
The octave half of fuzz-octave pedals can often be limited to just one or two octaves above or below your original signal. MXR's brand-new Poly Blue Octave instead gives four separate octave divisions—one up, one down, two up, two down—each with its own level control. And there's built-in modulation for good measure. There are several listings for the very cool new release, which is currently available for preorder, with this particular listing garnering many Watchers already.
DW Collector's Series 8-Piece Birch Drum Set
This finish—white fading to black—is quite the look, and one can imagine just how impressive this eight-piece kit would be when all set up, its double kicks, quad toms, and dual floor toms cutting quite the silhouette. Perhaps that's why it's racked up quite a share of Watchers this week.
1967 Neumann U 67
This vintage Neumann may not be in like-new condition, but it has all the true vintage mojo one could want from an old large diaphragm condenser. All the main components are intact and, according to the seller, sounding phenomenal, with a newer, custom-built power supply.
1972 Gibson Custom Conversion
This is a fun one. Reverb seller GrinningElk Music Co. has a converted Norlin-era Les Paul. While it started its life as a two-pickup Standard, someone at some point converted it into a three-pickup "Custom Black Beauty," or as GrinningElk writes, "somebody went all Ace Frehley on it." But as the mods were done a long time ago, the guitar has its own well-worn vintage charm through-and-through.
---
Adding an item to your Watch List is super easy. But if you need to learn or need a refresher, we've got you covered.
How to Add to Your Watch List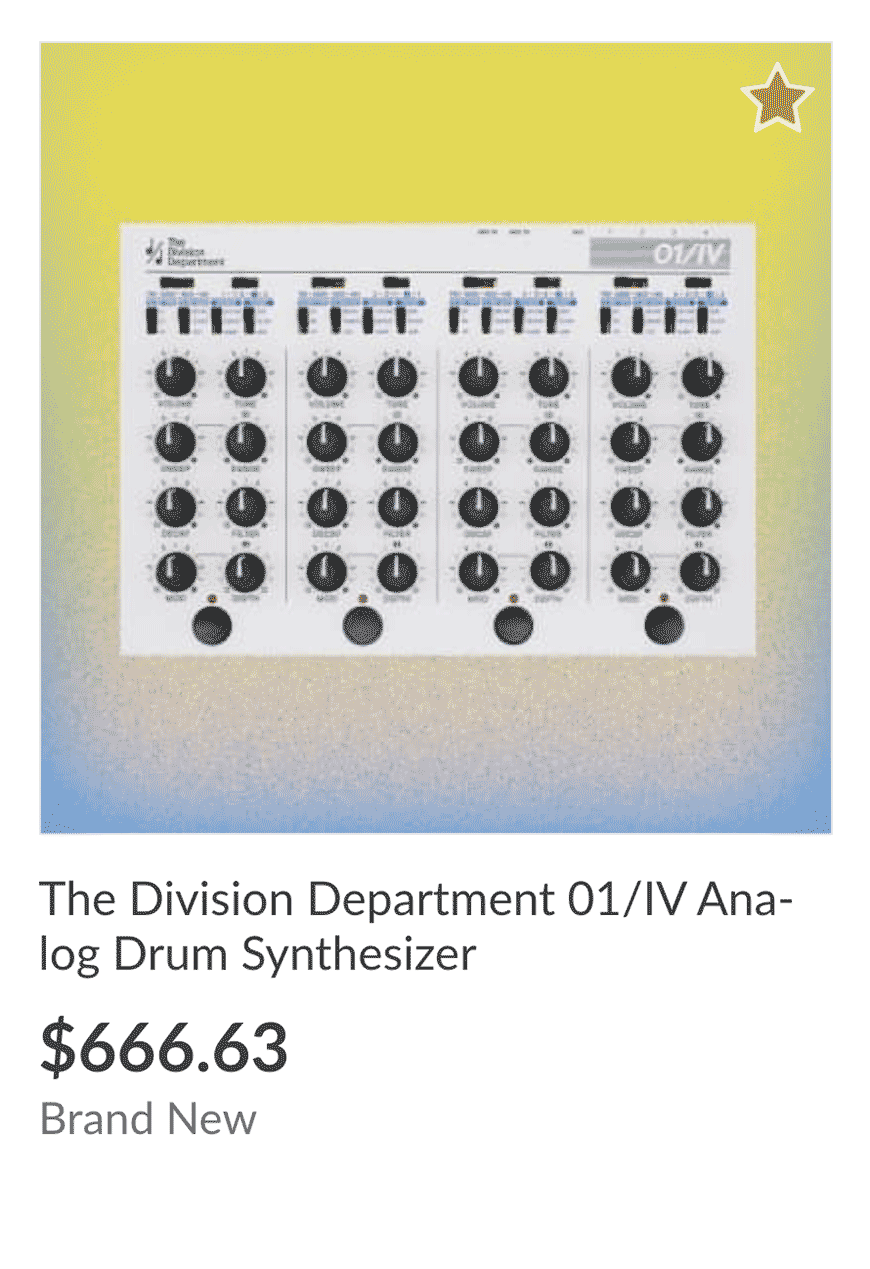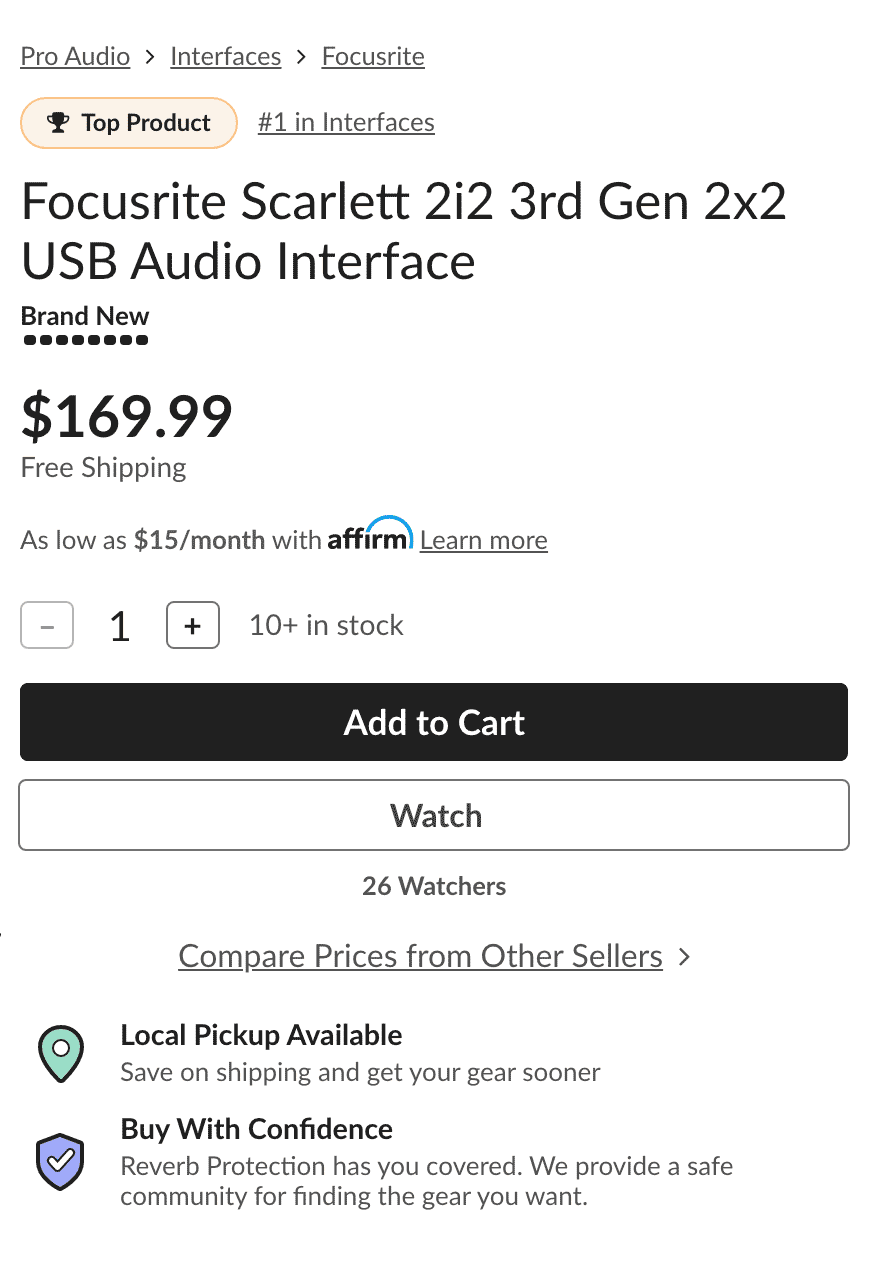 Make sure you're logged into your Reverb account.
Click the star icon or the "Watch" button on any listing.
That's it! Find and manage all of your favorited items in your Watch List.