Anyone can give—or at least try to give—a guitar a swirl finish by hydro dipping it. The hydro dip process involves filling a big container with gallons of water, along with some drops of paint, and submerging a guitar body into it.
When done right, the result is an incredible, one-of-a-kind, multi-color finish. When done wrong… well, you could have an absolutely terrible finish, or even a waterlogged guitar.
Want to find hydro-dipped and other swirl-finish guitars that have been done the right way? Just go ahead and save this search.
---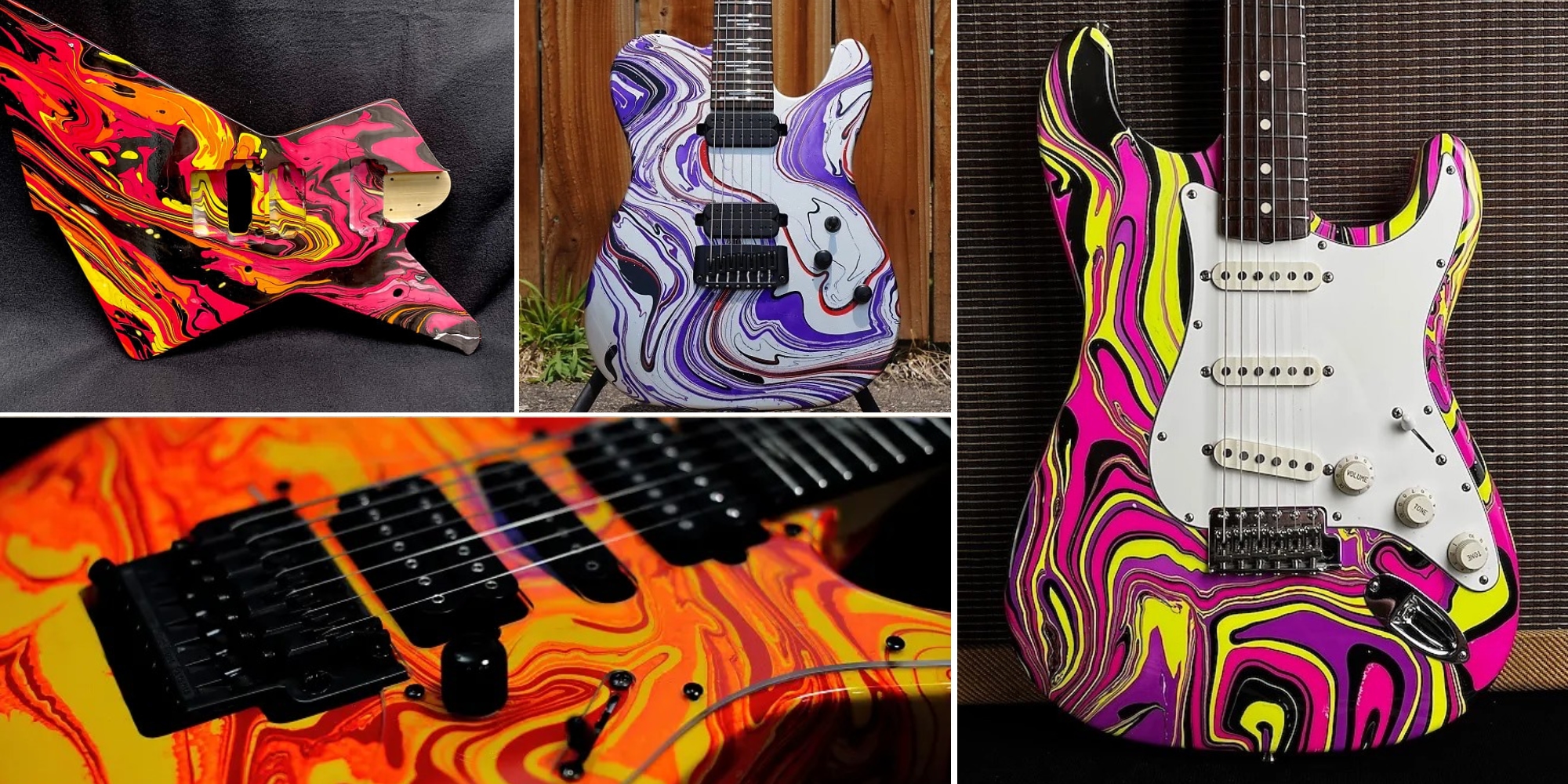 ---
If you search for the term "swirl" within the electric guitars category on Reverb, you'll find a collection of DIY and professional builds, some that have been hydro-dipped and others that have been made with other painting processes.
These include Steve Vai signature JEMs from Ibanez, Custom Shop Schecters, colorful Nash creations, Fender's "Splattercaster" and "Bowling Ball" models, and other marbled wonders, alongside project bodies from Rosenow Custom Shop and other makers.
And if you save this search—which you can do just by clicking the button above—you'll have all of the future swirl guitars in your personal Reverb Feed as soon as they hit our site. That way, you can keep an eye out for just the right pattern and pounce on good deals quickly.
Have your own favorite searches you'd like to share? Let us know.