If you've been following our series of Reverb Gives interviews, you'll know that we've been busy trying to make good on our mission to make the world a more musical place.
Any time anyone buys a piece of gear on Reverb, a portion of the sale goes to our Reverb Gives initiative, which puts instruments and equipment into the hands of youth groups, after school programs, and other organizations using music and music education to make an impact in children's lives.
We're excited to announce today that since its launch in 2018, Reverb Gives has donated more than $250,000 worth of musical instruments to over 70 youth music education programs. By year's end, we plan to raise that amount to $500,000.
What kinds of programs are we helping? Here are eight examples.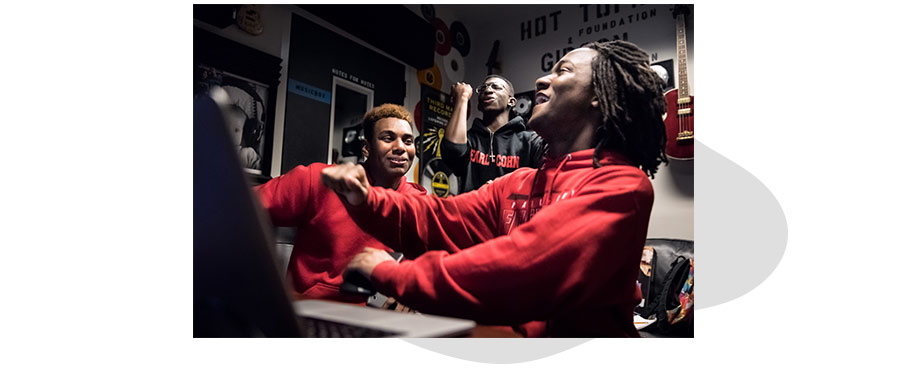 Photo Used by Permission of Notes for Notes.
Notes for Notes is a national nonprofit that designs, equips and staffs after-school recording studios inside Boys & Girls Clubs and youth centers across the US, enabling youth to explore, create, and record music for free. "Thanks to Reverb Gives, two of our newest studios—Brooklyn and Denver—are now fully equipped with near-field and stage monitors, synths, and drum machines," said CEO and co-founder Phillip Gilley.
---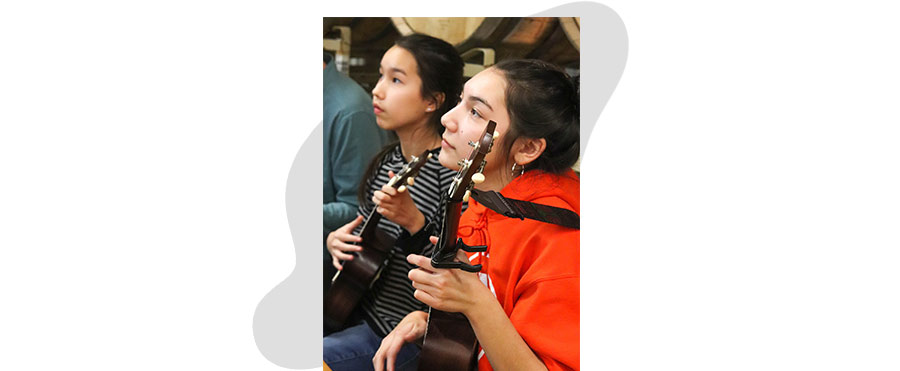 Photo Used by Permission of Arts+.
Arts+ is a Charlotte-based nonprofit that provides arts education in the form of private lessons, summer camps, community outreach programs, and more to students of all ages, skill levels, and socioeconomic backgrounds. With the help of Reverb Gives, Arts+ purchased 30 ukuleles, which have already been put to good use at two free community events and group classes.
---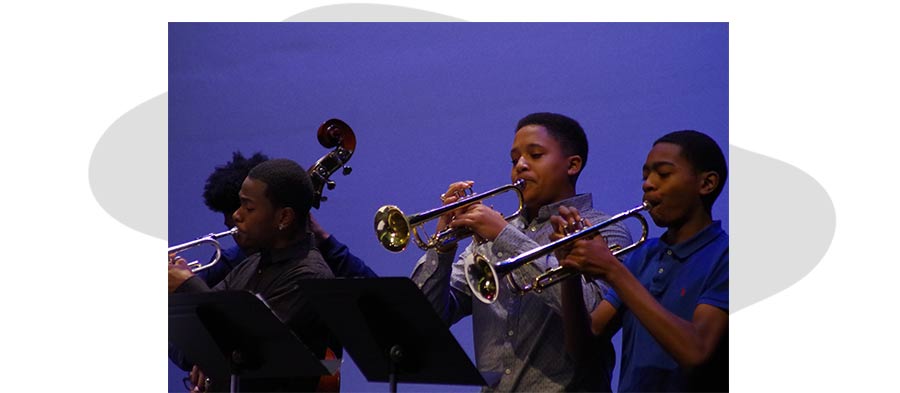 Photo Used by Permission of The Chicago Jazz Philharmonic.
The Chicago Jazz Philharmonic
---
The Chicago Jazz Philharmonic is a 60-member jazz symphonic orchestra which also helps to establish music programs in under-resourced schools through its "Jazz Alive" program. The nonprofit will use the donation from Reverb Gives to purchase keyboards, band instruments, and a full rhythm section for Armour Elementary's program, which serves approximately 150 students in grades K-5 in weekly music instruction.
---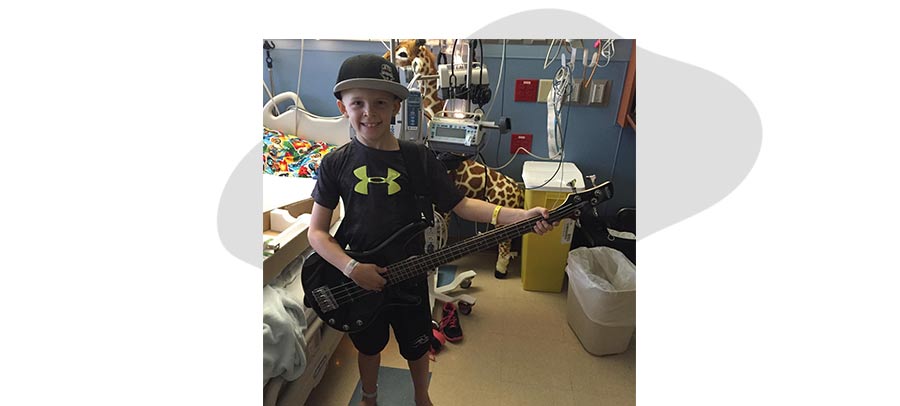 Photo Used by Permission of Blue Star Connection.
Blue Star Connection is a program of the Grand County Blues Society in Colorado. It's dedicated to providing access and ownership of musical instruments to children and young adults with cancer and other serious life challenges. "Thanks to Reverb Gives, Blue Star Connection is able to provide music instruments to an additional 30 to 40 children and young adults fighting cancer and other life-changing situations," said David Brandt, membership and events director at Grand County Blues Society.
---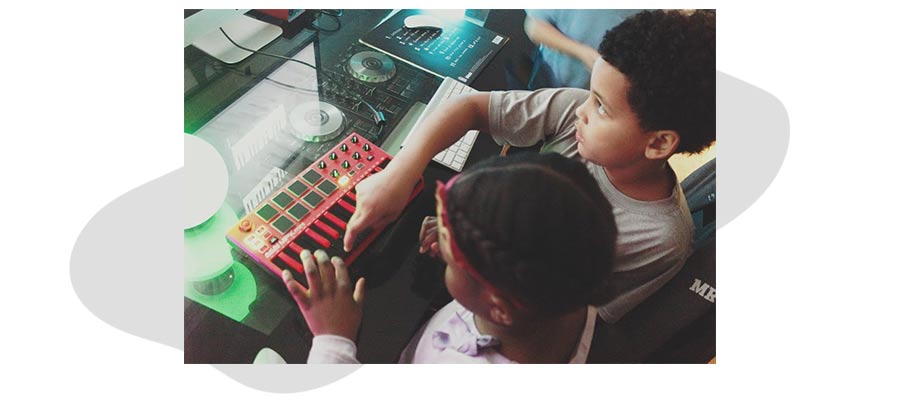 Photo Used by Permission of Class Act Detroit
Class Act Detroit is a free after school program that provides opportunities for children in Detroit to receive music, drama, dance, and academic support. With the support of Reverb Gives, Class Act Detroit will purchase additional pianos, drums, guitars, DJ equipment, and more for its Hip-Hop Society program, which is designed to reach youth ages 7 to 17 by teaching music in an engaging and contemporary way.
---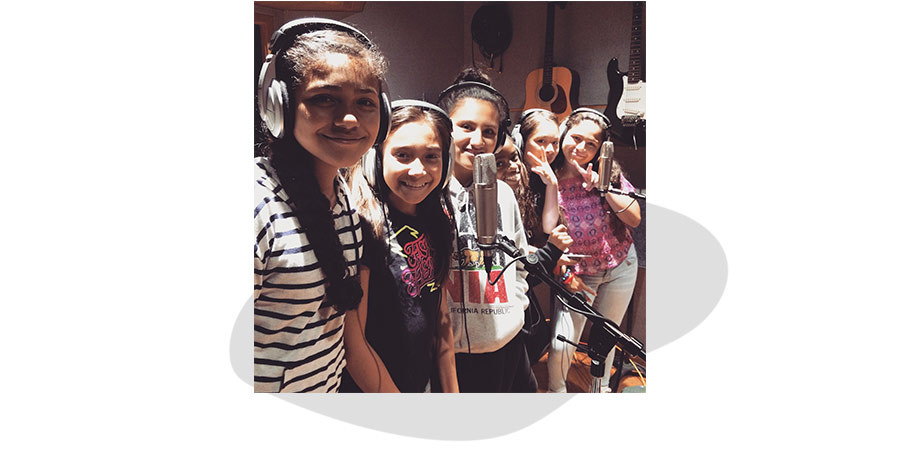 Photo Used by Permission of Women's Audio Mission.
Women's Audio Mission is a San Francisco/Oakland-based nonprofit dedicated to the advancement of women in digital media/music production, performance, and the recording arts through free training, mentoring, and career counseling. The organization, which works with over 2,000 underserved Bay Area girls and women each year in the only professional recording studios in the world built and run entirely by women, will use its Reverb Gives donation to purchase microphones, a drum kit, and more for its new location in Oakland.
---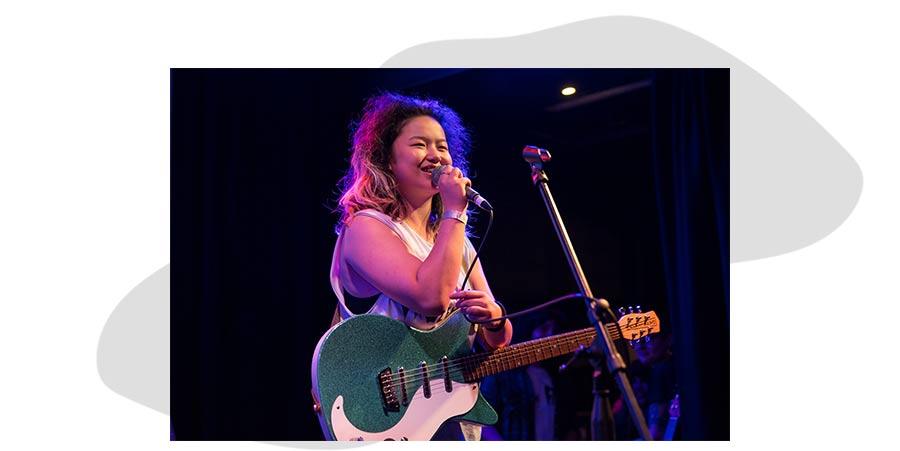 Photo Used by Permission of Girls Rock! Melbourne. Photo by Katie Dutton.
Girls Rock! Melbourne is an Australia-based nonprofit that aims to empower young female, trans, and gender-diverse people aged 10 to 17 through music education and mentorship. The organization has been using its donation to build up its newly launched Girls Rock! Lending Library, which makes instruments available to young people in the community that might not have had access to gear otherwise. The new gear is also used for the nonprofits' week-long music camps and other events throughout the year.
---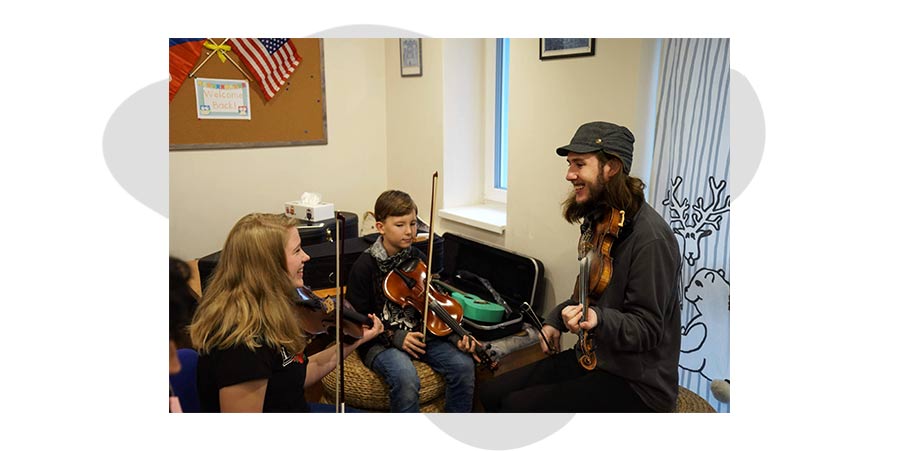 Photo Used by Permission of Bluegrass Ambassadors.
Bluegrass Ambassadors, the nonprofit arm of bluegrass band Henhouse Prowlers, has used its grant to bring nearly a dozen string instruments to the Czech Republic. The group used the instruments during three on-the-ground bluegrass workshops before ultimately donating the gear to local nonprofit learning center, Blue Owl, which will help students continue their music education through future workshops and Skype lessons with Bluegrass Ambassadors.
---
To learn more about Reverb Gives, including how the program works, what organizations the initiative has supported, or how to apply for a grant, visit the Reverb Gives website. Want to learn more about how we've helped individual groups? Check out our Reverb Gives interview series here.
Making the World More Musical
Learn More