Guitars, without a doubt, are beautiful objects. They can be elegant, classic, flashy—whatever your stylistic or sonic persuasion, you can surely find something that not only sounds but looks just right for you. In the same hand, guitar design is often an area in which convention rules supreme. So, how unique can you really get? And at what cost?
For a long while, the answers have been not very and/or quite high. But things have begun to change over the last few years. Crops of really exciting and young designers, artists, and luthiers are entering the guitar-building fold, bringing with them fresh and innovative ideas with cost-effective means of production and distribution. In short, they're making truly unique guitars that you can still afford.
Gallo Guitars is one such brand to have entered the scene over the past few years, designing instruments with the intention of "lighting up the world"—literally. Their chambered guitar bodies are outfitted with a custom LED light system that actually reacts to the sound and dynamics of your playing (more on that later).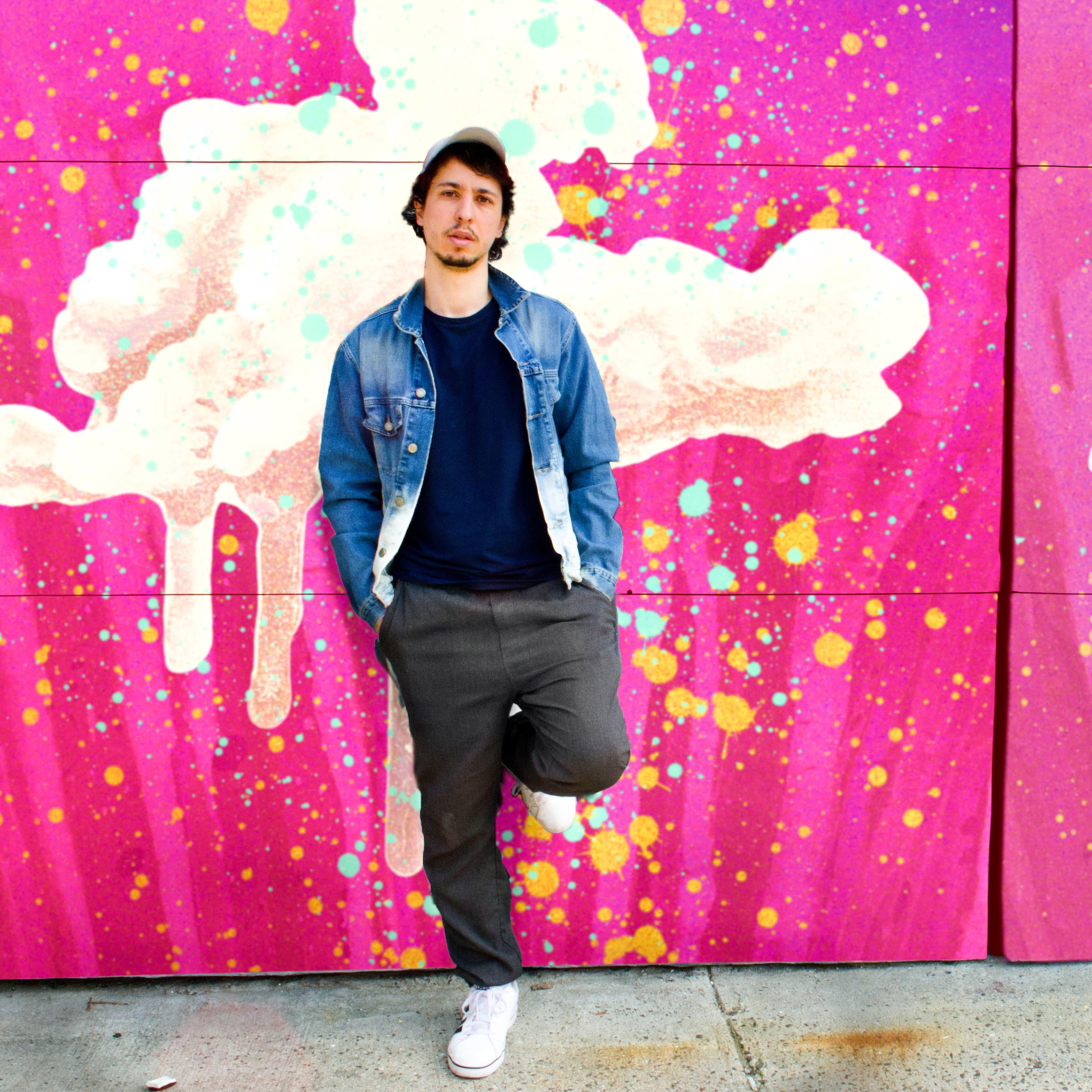 Jose Gallo.
We recently had a chance to speak with the artist, designer, and founder of Gallo Guitars, Jose Gallo, about how the brand got started, its special design ethos, and what you can expect to see from Gallo in the future.
While the trajectory of many luthiers often starts with a personal love of guitar playing, Jose Gallo is more of a Leo Fender type—not a guitarist himself, but an inspired designer attracted to the form and function of the instrument. He first became interested in guitar-building after a visit to Boston to see his brother, who was studying at the Berklee College of Music.
Spending time around musicians and their gear was inspiring to Jose, who was studying sculpture and photography at the Savannah College of Art and Design (SCAD) in Atlanta, and had become interested in the inherent artistry of the human form. "When I came back to school, [my classmates] were focused on making really political or really cause-driven art. But I wanted to share more of the overall feeling of joy—of art and music and the joy that comes from that."
Jose began building guitars and basses, thus making art that is not only beautiful but functional—and, especially with their sound-reactive lights, experiential, too. There's a participatory quality to these special instruments. The musician—an artist in their own right—is playing a custom-built guitar, featuring one-of-a-kind artwork, that itself is reacting in a beautiful light show to the music it's making.
---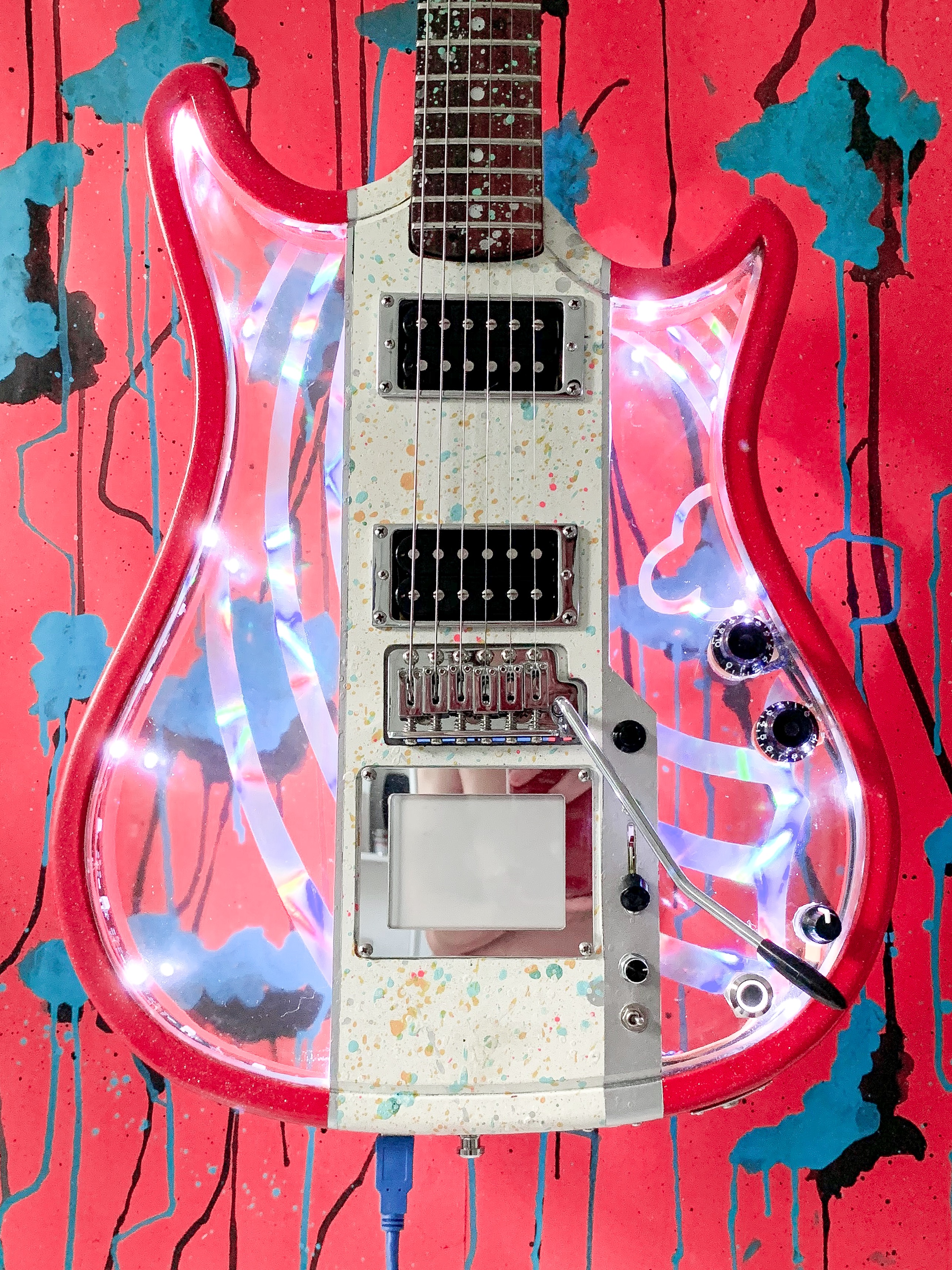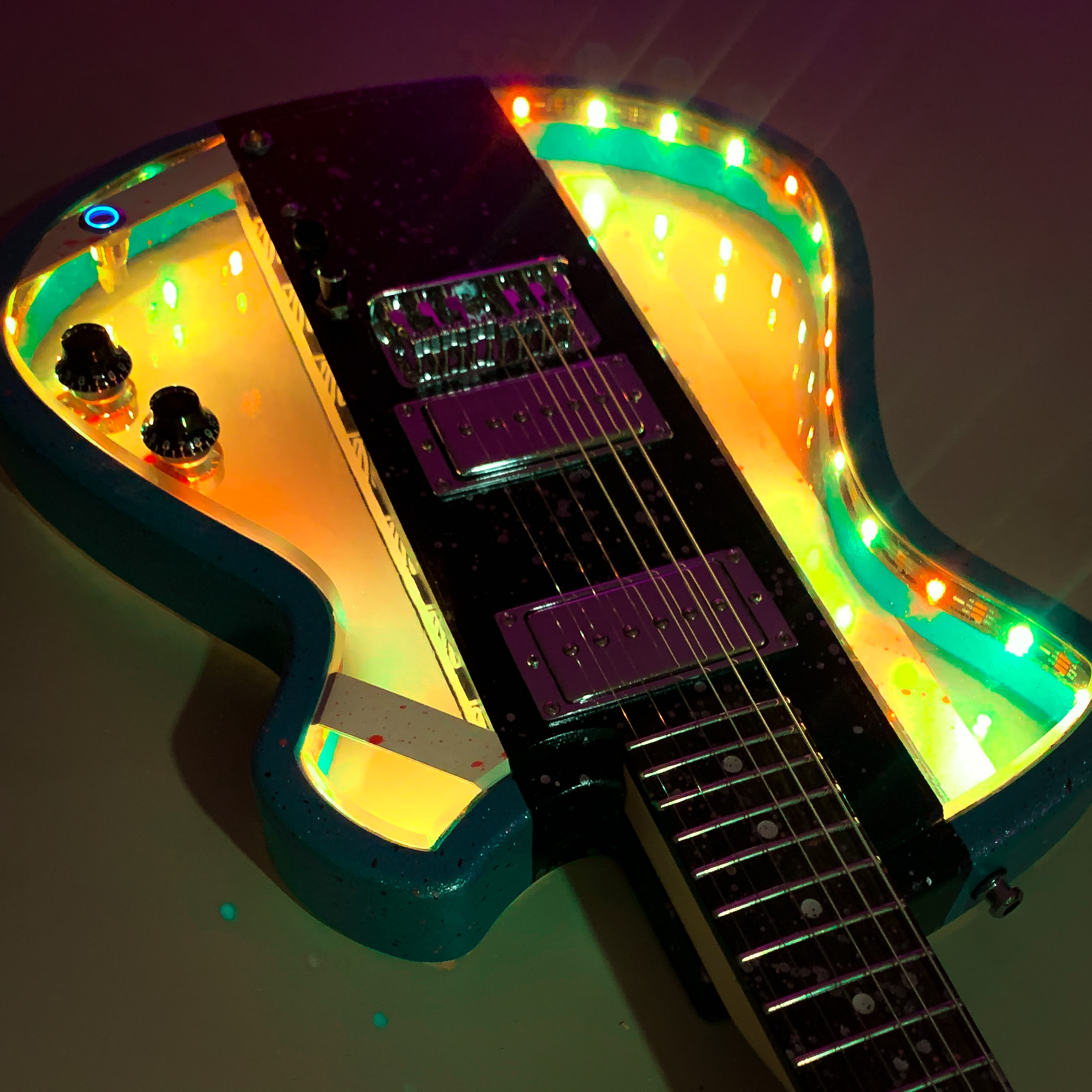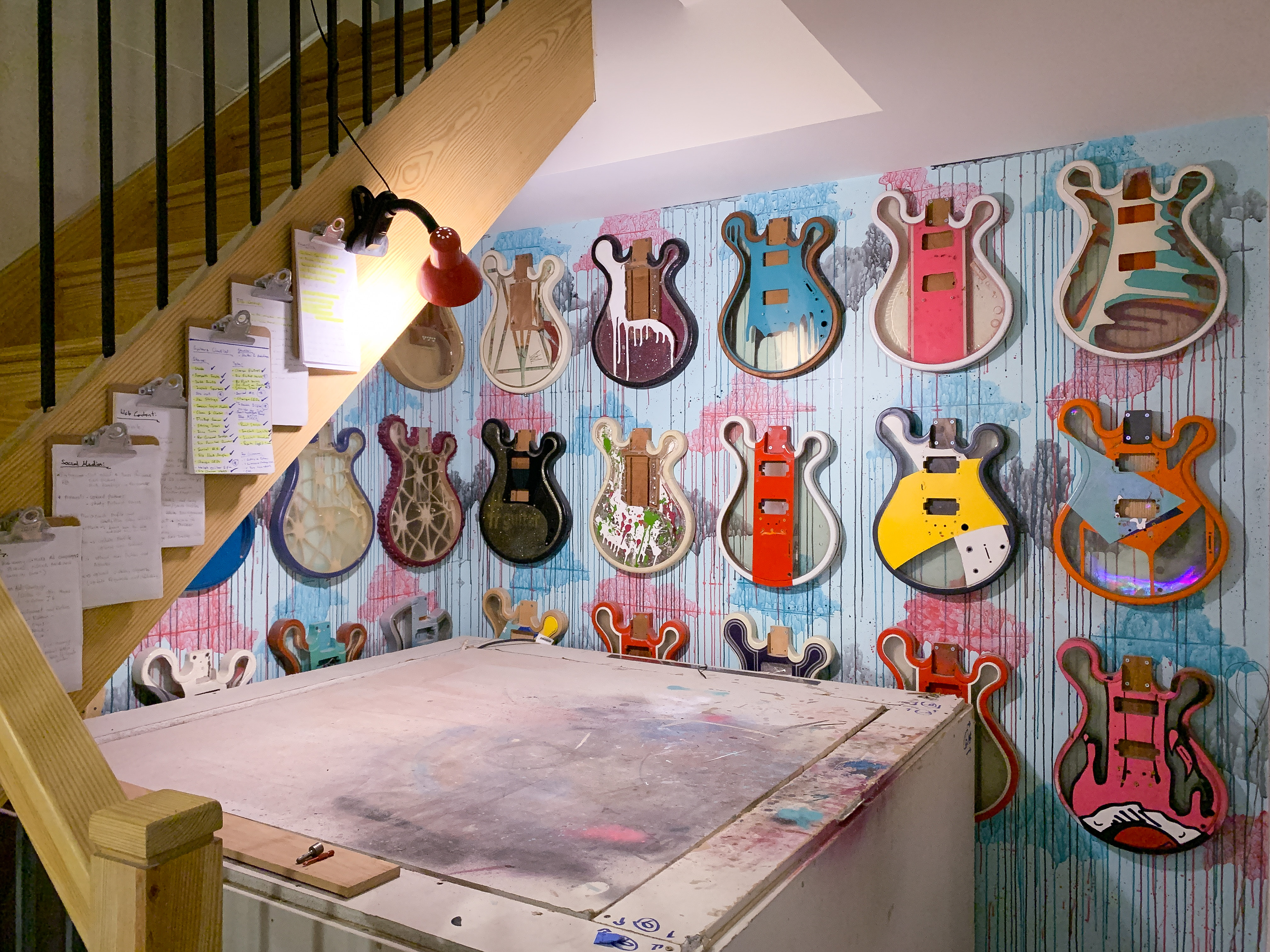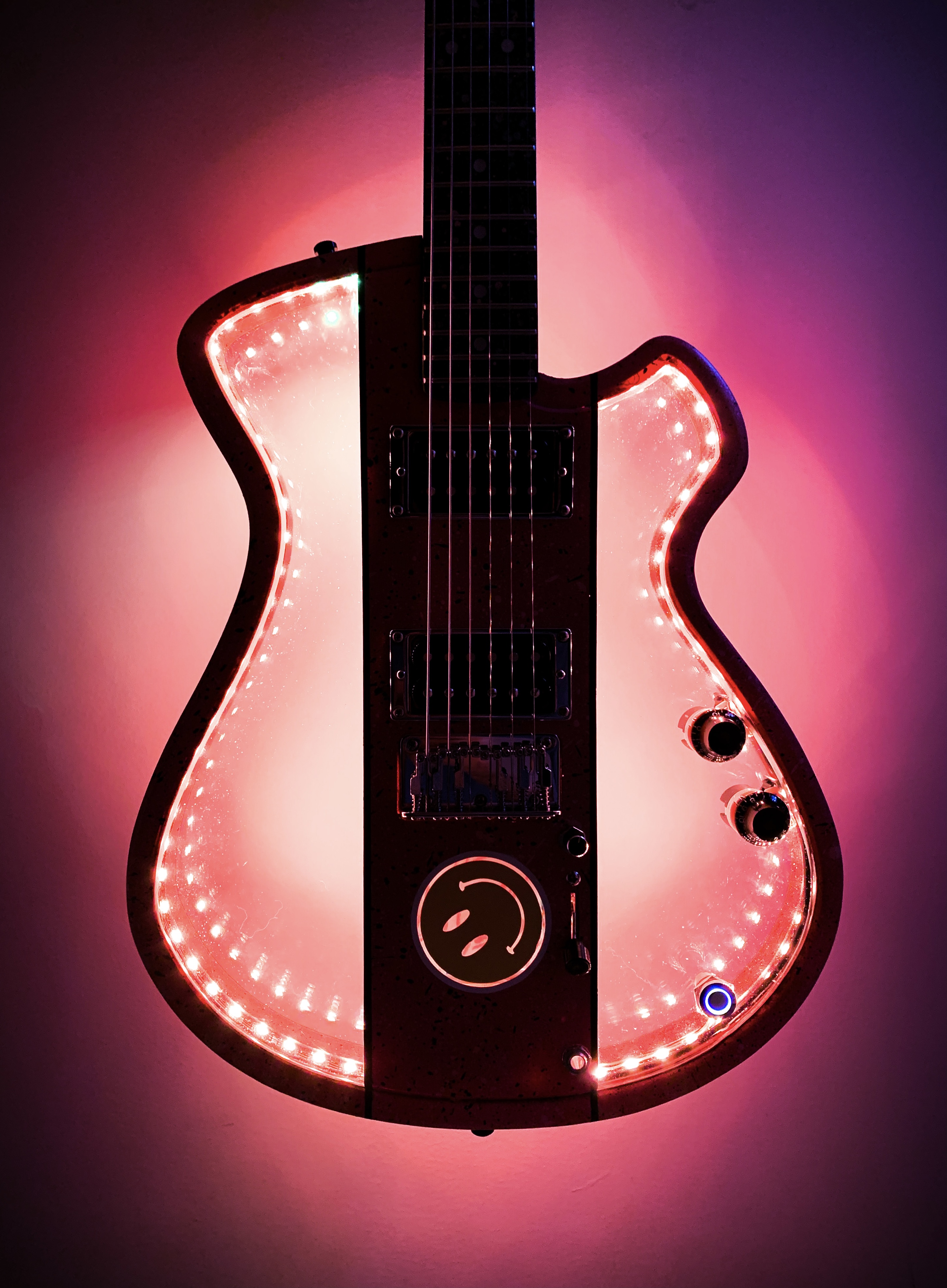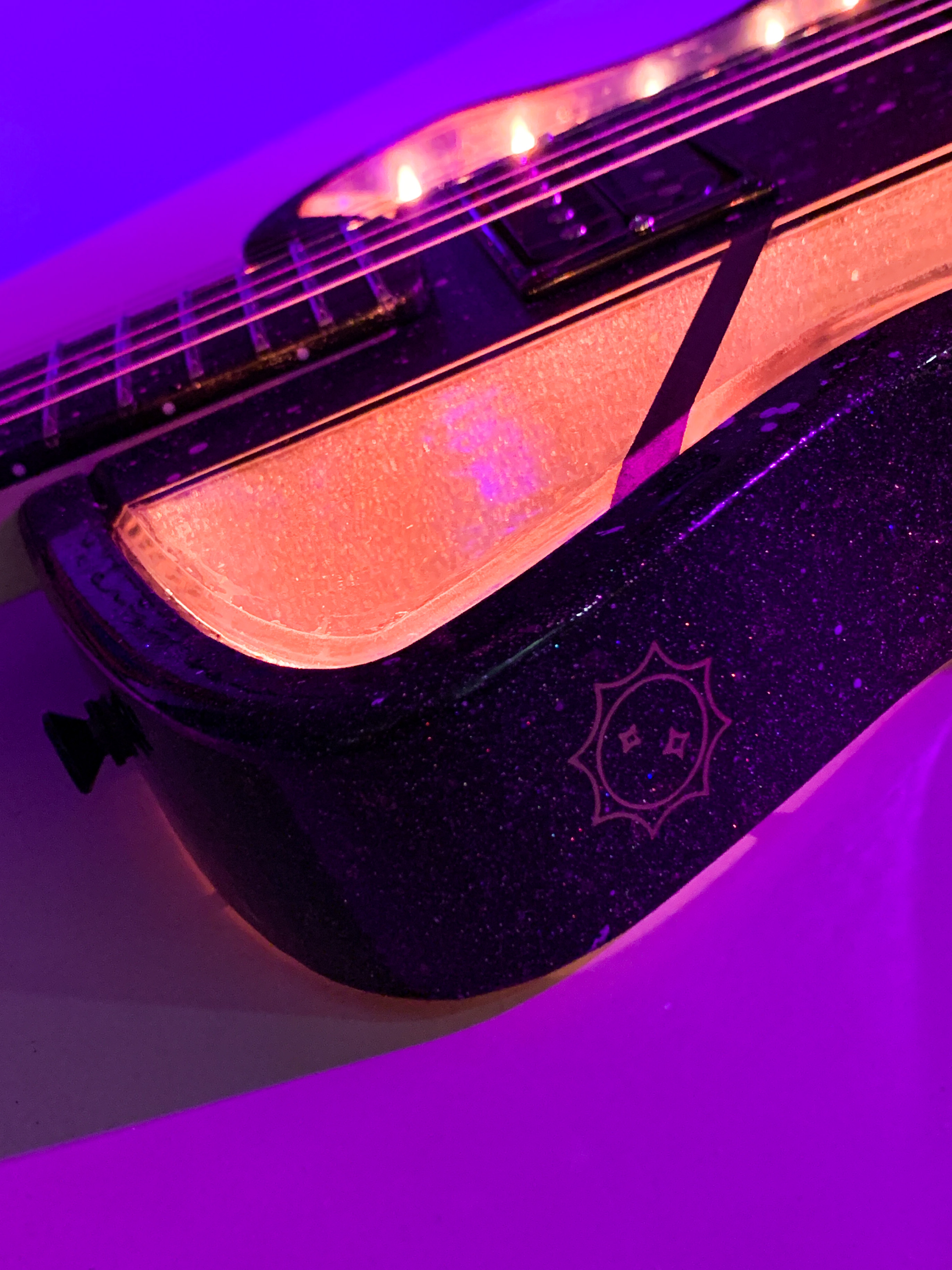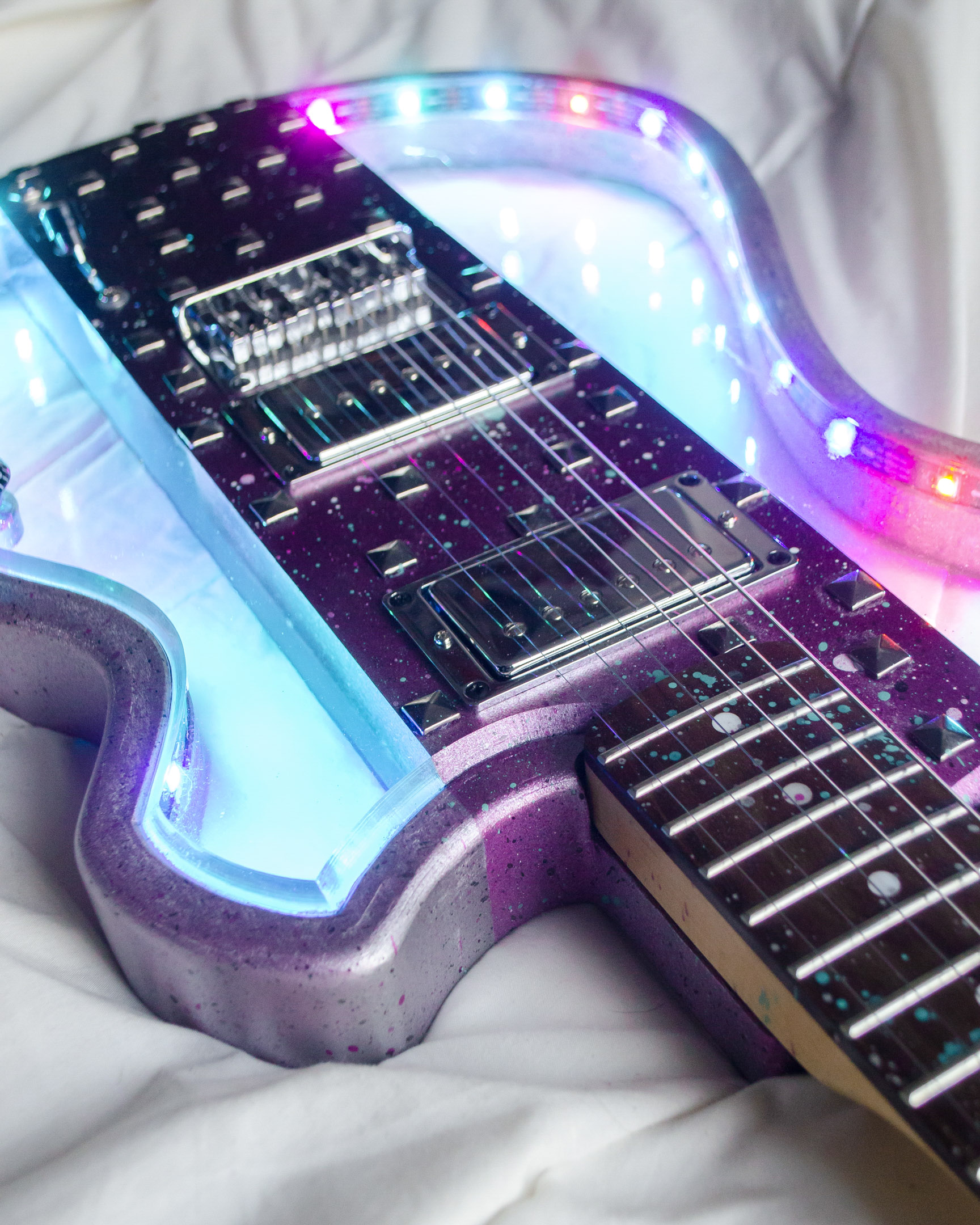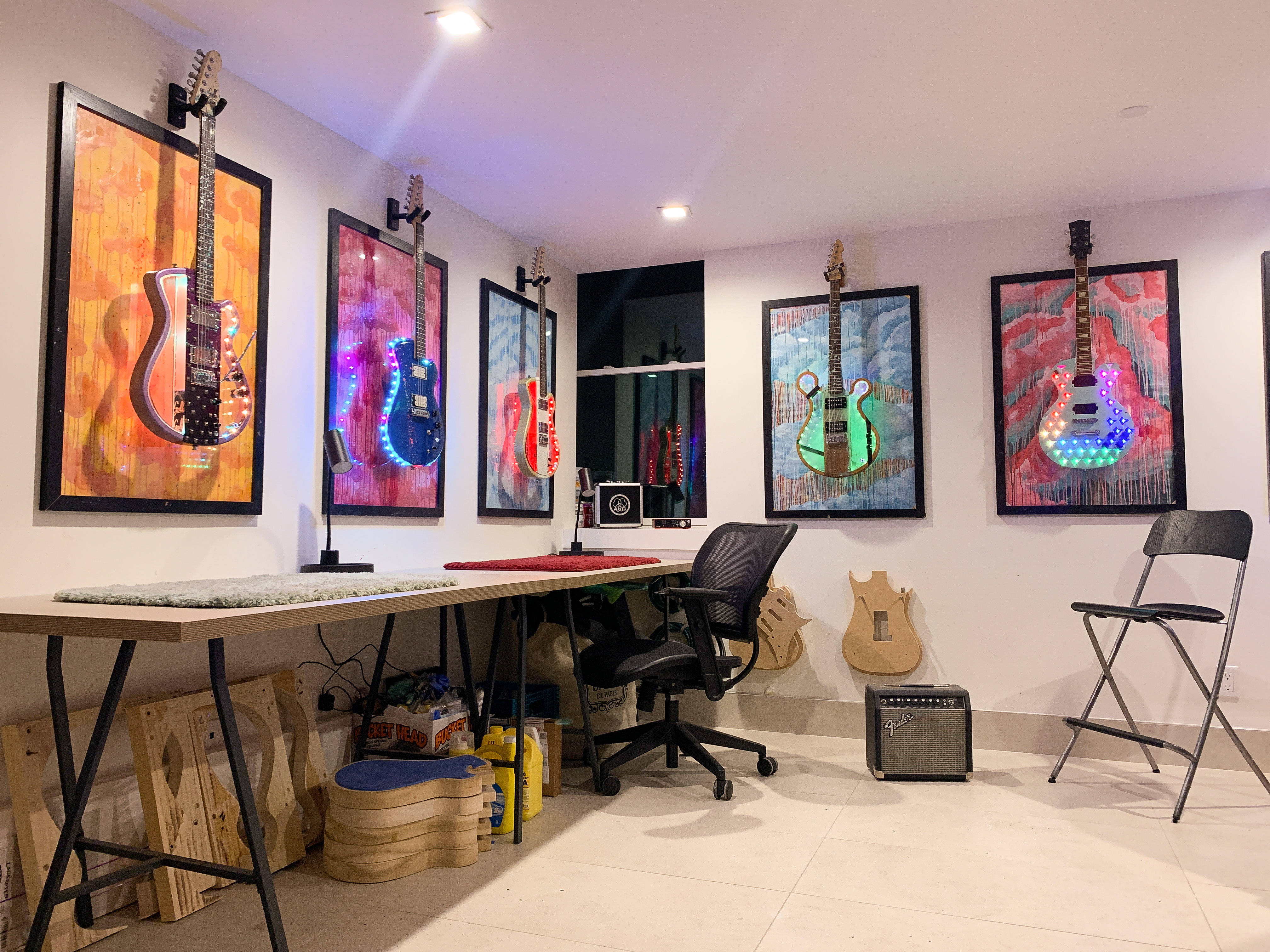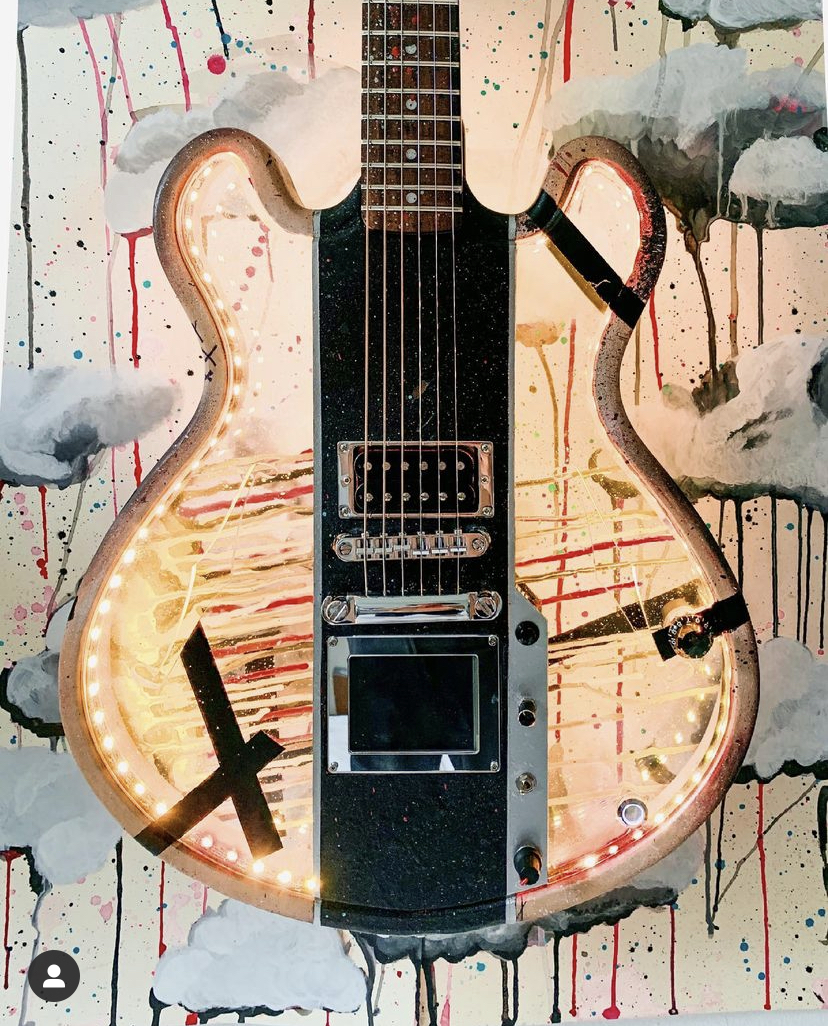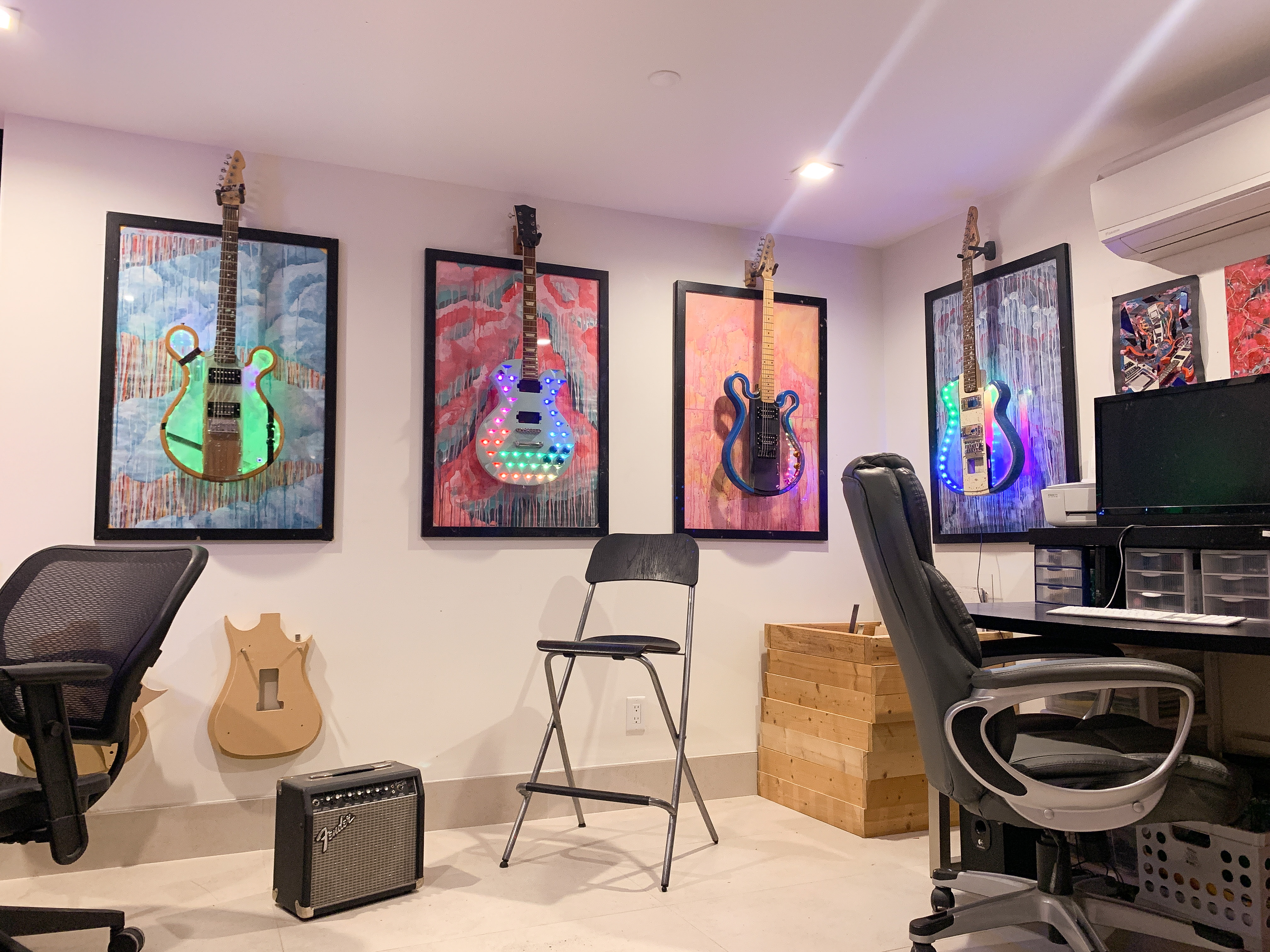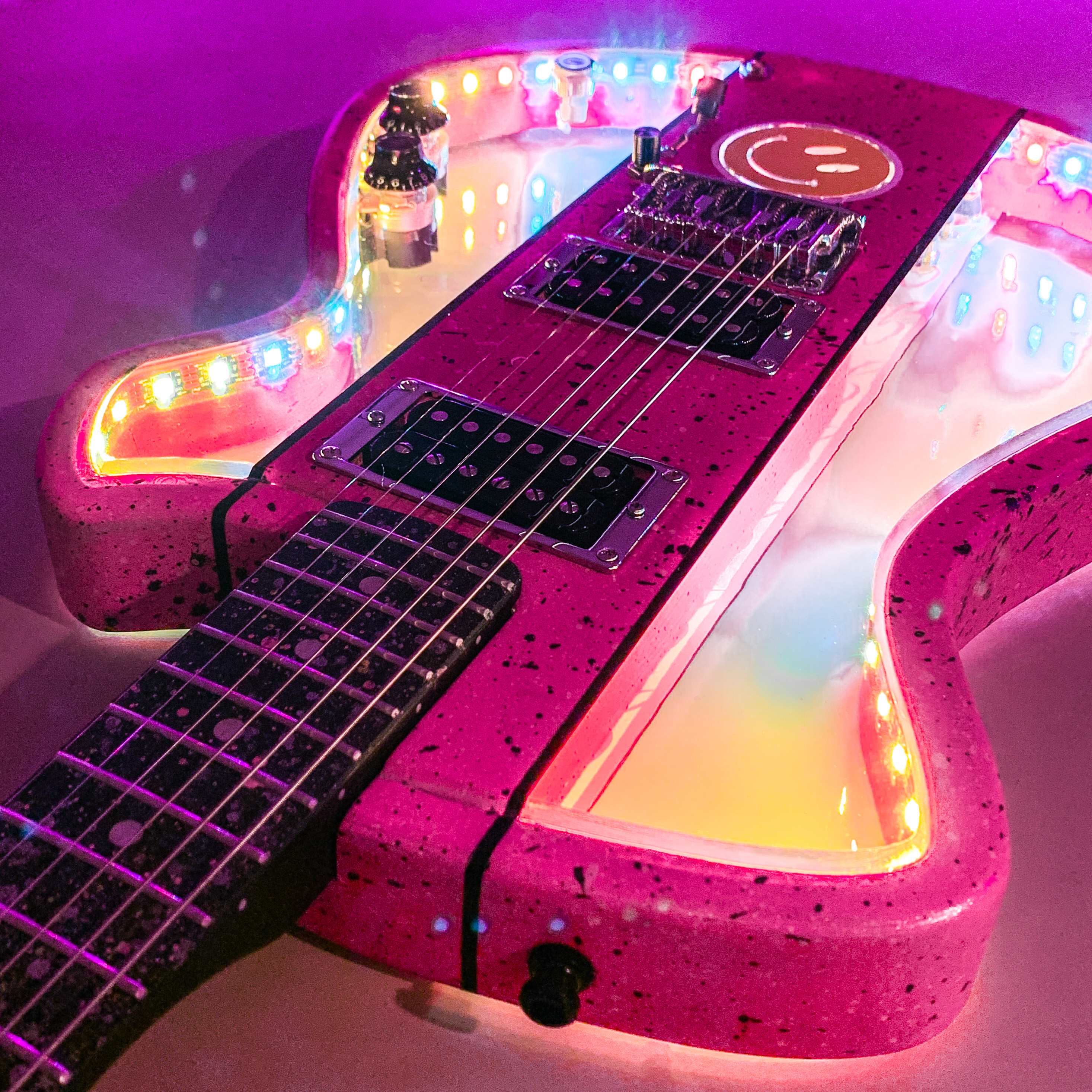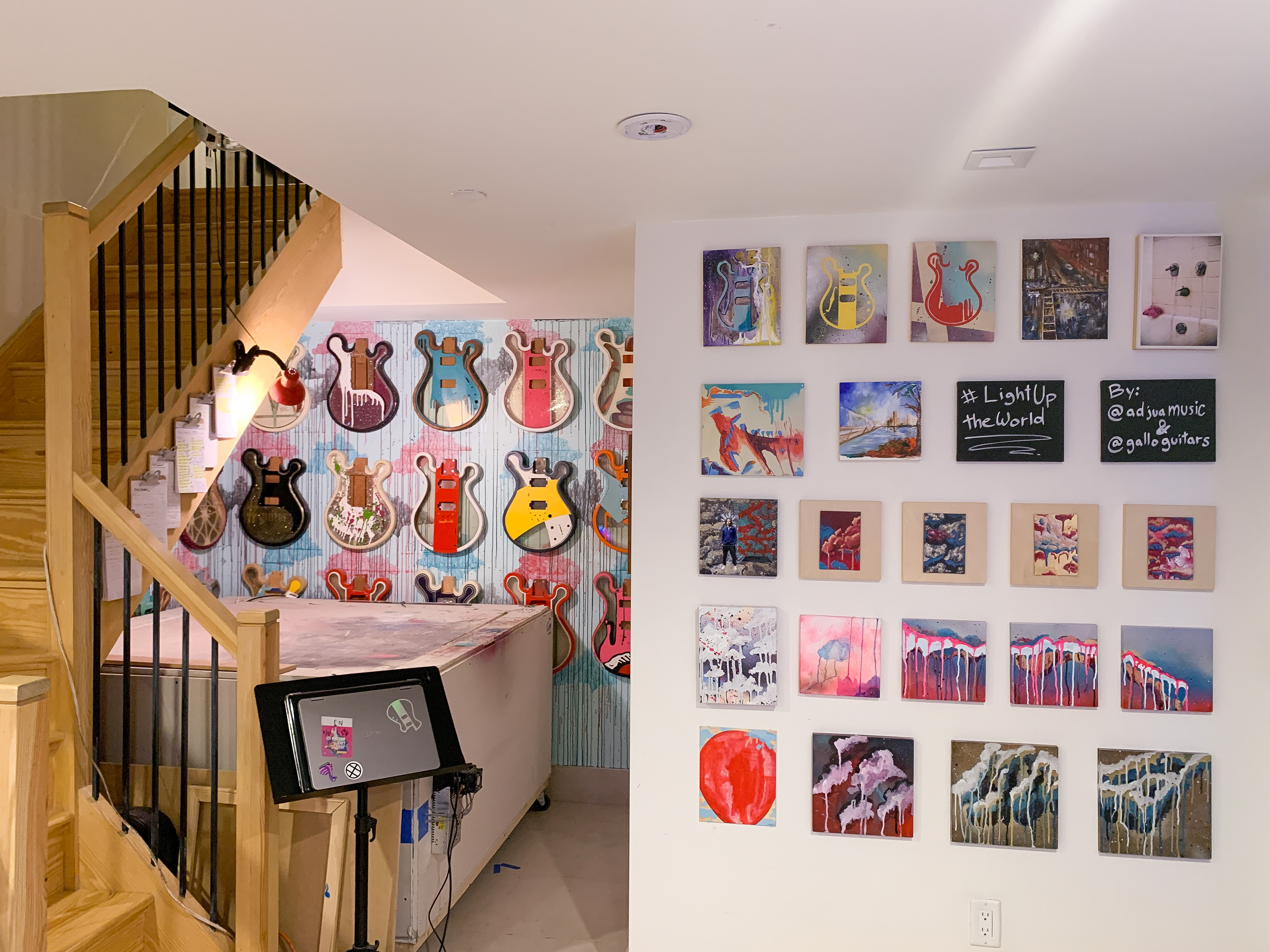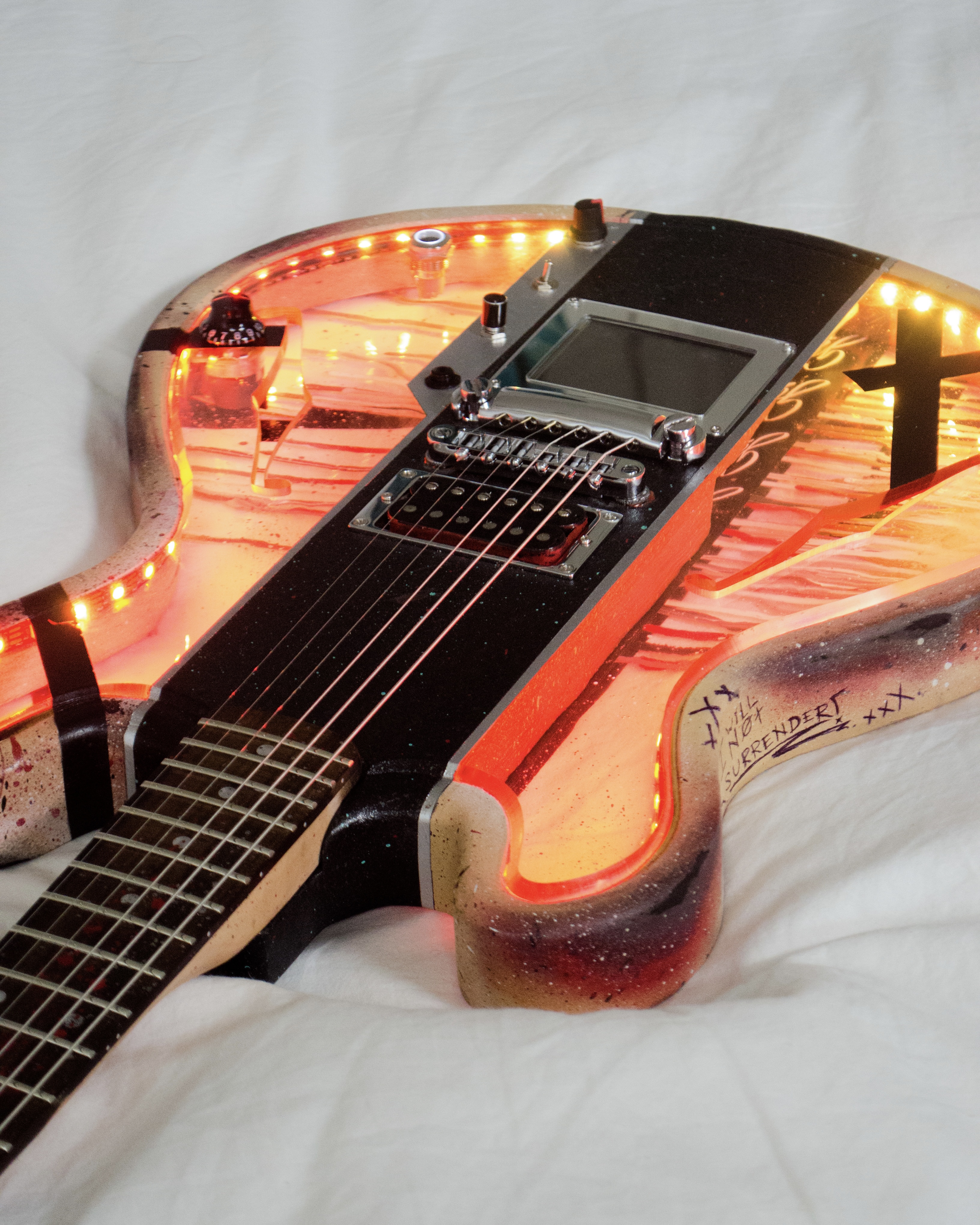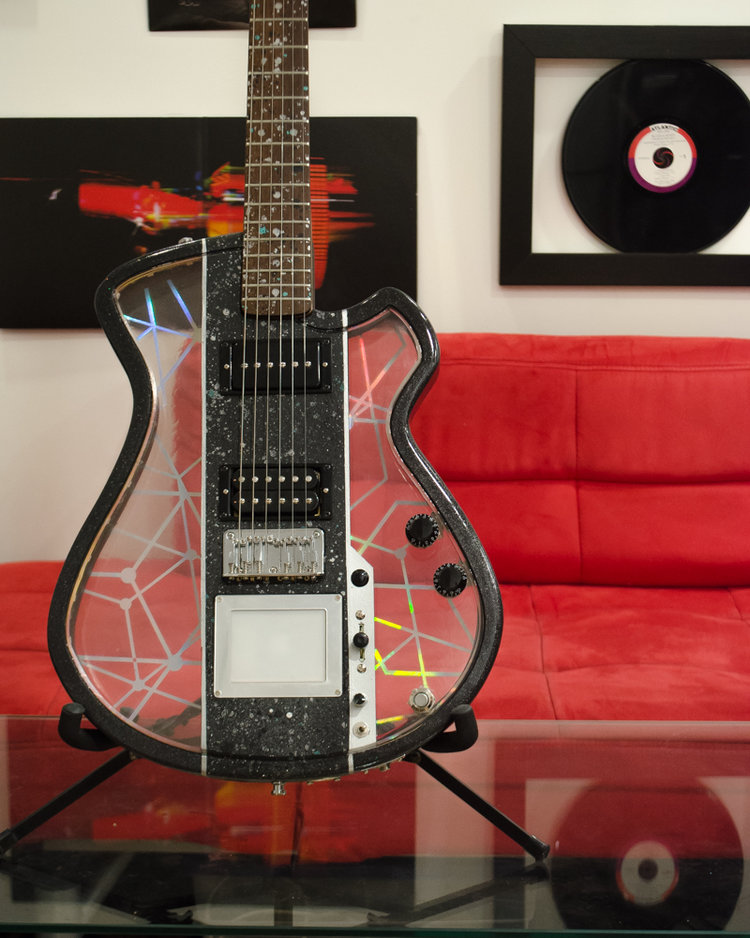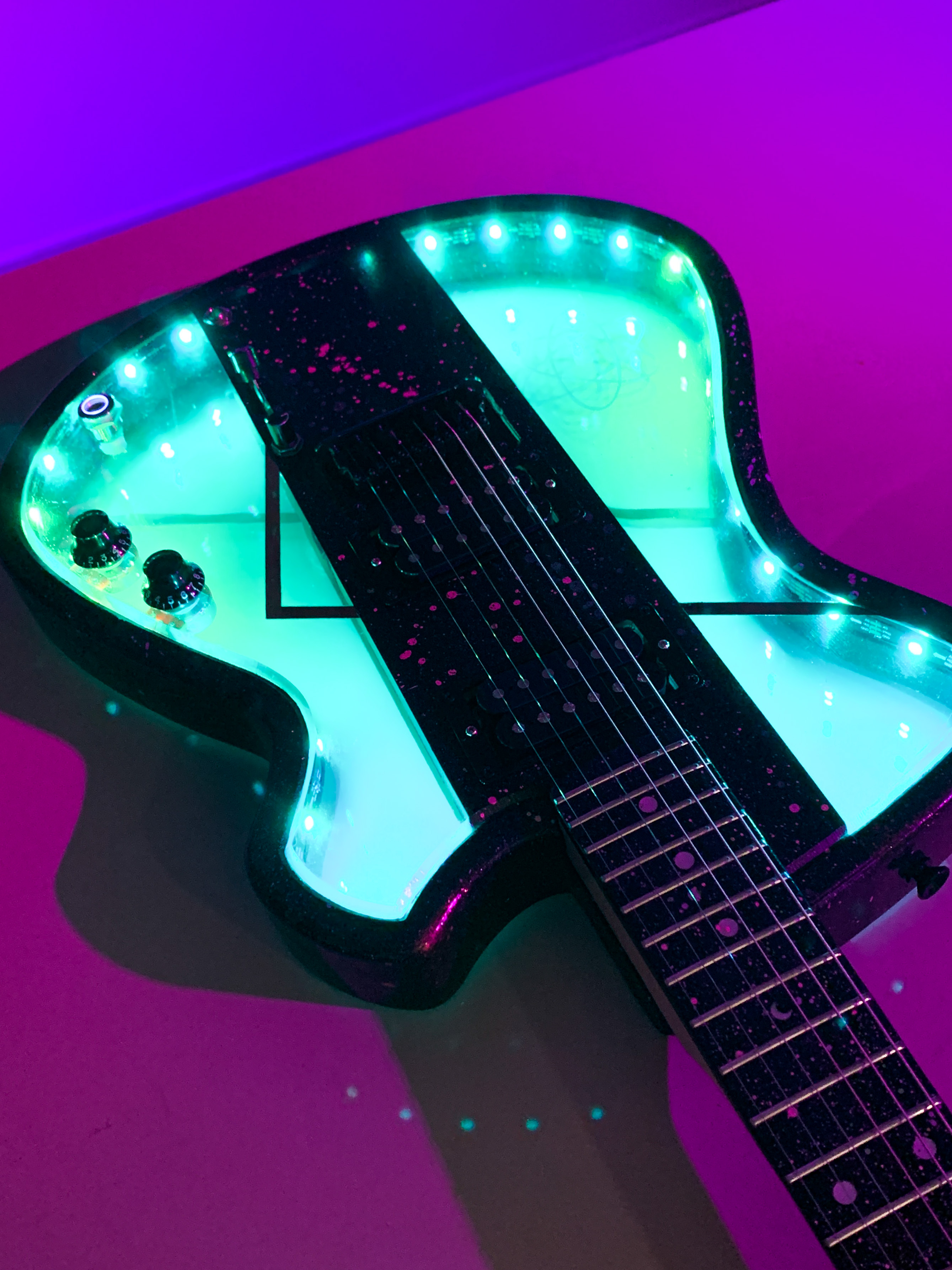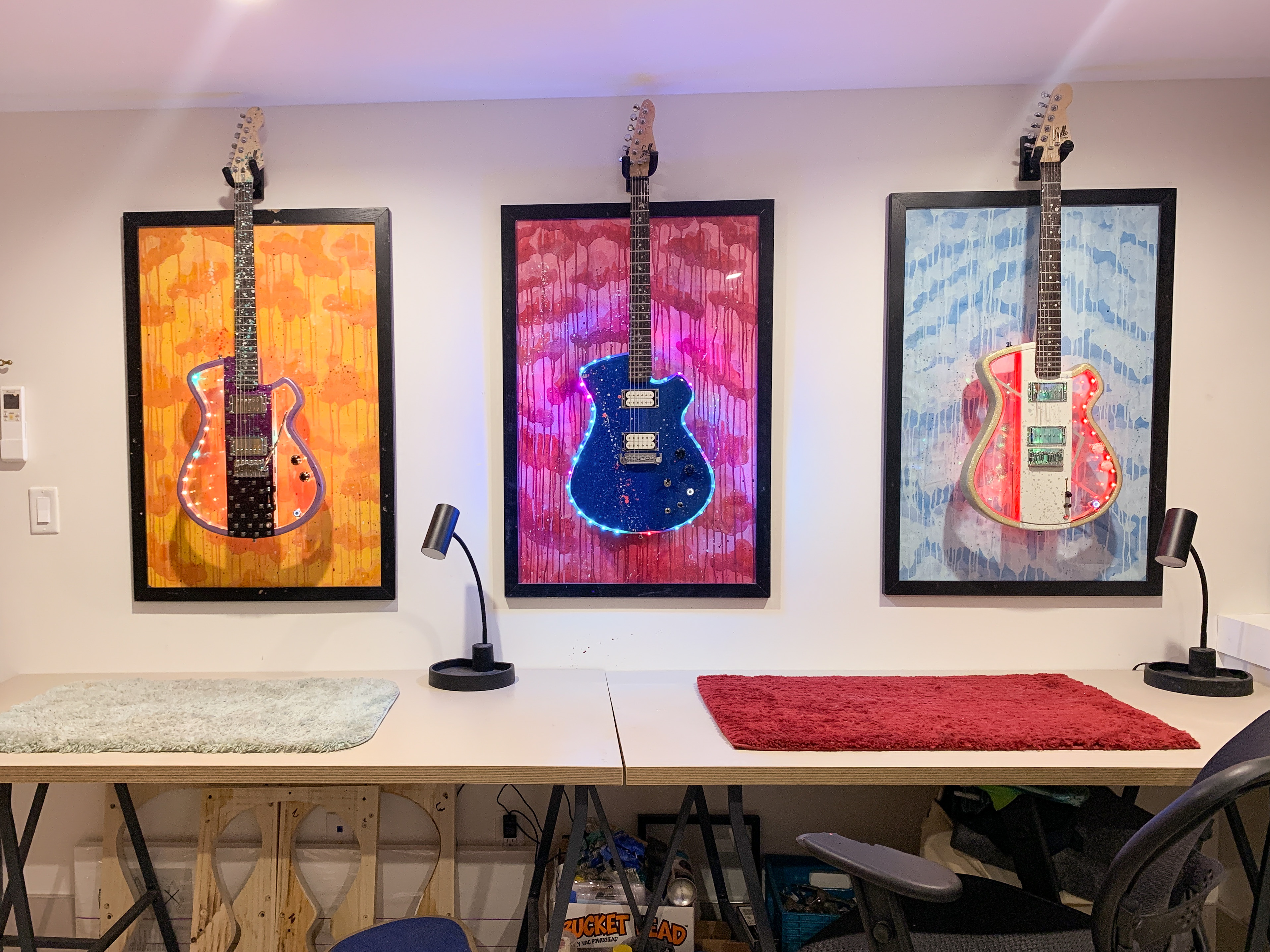 This sort of artistic symbiosis is really the driving force behind Gallo Guitars. The art is not just the beautiful guitar object, but also the musician holding it and the performance as a whole. Rather than designing one-time installations or creating museum exhibits, Jose's art lives, breaths, and lights up stages of all sizes across the world every night.
Even if you're not a touring guitarist and wouldn't necessarily be playing your Gallo on stage nightly, what instrument—really—would look better lounging on a stand or hanging on the wall in your living room?
As aforementioned, each bespoke Gallo Guitar model is handcrafted, with one-of-a-kind artwork finished on chambered bodies made of a polymer variation with a popular center block. The bodies range in style from Fender-inspired to more Reverend-esque to shapes you've never seen before, but all are outfitted with the special sound-reactive LED system (see it in action in the demo video below).
Gallo Astro Gold | Demo Ft. Drew Jones
These unique bodies are married to vintage-Fender-style C-profile necks at a 25.5-inch scale that Jose finishes with his signature splatter paint job. Most models are also outfitted with two humbucker pickups and a three-way pickup switch.
Being that each Gallo Guitar model is handmade to order, do be advised upon preordering that, like all good art, it'll take some time. You should be prepared to wait at least a few weeks for your one-of-a-kind instrument to arrive at your door. We promise it'll be worth the wait.
You can check out the models Gallo has on offer in their official Gallo Guitars Reverb Shop here.
In the meantime, or if you're looking to offer support in other ways, you can shop for Gallo Guitars sweatshirts and merch, guitar prints, and other art on the brand's website. Also, be sure to follow Jose Gallo on Twitter to learn more about Gallo Guitars and his upcoming NFT project, "Meta Feelings," dropping in November.
"This article is part of a paid partnership with Gallo Guitars. From time to time, Reverb partners with trusted brands and manufacturers to highlight some of our favorite products we think our community will love."