Say you're on stage and fed up with your monitor mix, or maybe you've had it with your drummer and his questionable grasp of rhythm, or, perhaps, you just want to channel your inner Hendrix.
You wield your guitar above your head and smash it into your speaker cabinet. You hoist it again and toss it into the air. When it lands, debris covers the stage. The crowd exclaims. The spirit of Joe Strummer nods in affirmation.
Sandvik
3D-Printed, All Metal Guitar
Go to the Auction
Not necessarily so, if you had this all-metal guitar built by Sandvik—and, in fact, this one-of-a-kind guitar could soon be yours. Starting May 2 and running through May 12, we're partnering with Sandvik to auction off this instrument, with proceeds going to Engineers Without Borders Sweden.
Known throughout the manufacturing industry as an innovative engineering group, the Swedish company usually builds high-tech equipment for metal cutting, construction, mining, and other demanding tasks. But they recently collaborated with Drewman Guitars luthier Andy Holt to bring to life this steel-and-titanium guitar.
To put the guitar to the ultimate test, Sandvik put the guitar in the hands of Yngwie Malmsteen. After playing it in front of an excited crowd in a rock club outside Miami, Yngwie did his very best to destroy it.
He smashed it against his amp, he slammed it on the stage, he tossed it as high as he could, and—as you can see in Sandvik's video below—the guitar was intact, only suffering a few scratch marks.
"I gave everything I had, but it was impossible to smash," Malsteen said. The speaker cabinet, not so much.
(Quick disclaimer: If, in fact, you end up winning this auction, we recommend that you do not try to smash this guitar, and if you do somehow find a way to break it, that's on you.)
Sandvik Let's Create: How it's Made - The World's First 3D printed Smash-Proof Guitar
The guitar was made through a number of innovative practices. The body was built via additive manufacturing, in which a 3D printer transformed titanium powder into the Les Paul-style body shape. The tailpiece and volume knobs were also created through 3D printing.
"Lasers traced a design in beds of fine titanium powder, fusing layers of material one on top of the other. The layers, each thinner than a human hair, built up to make the body of the guitar," Sandvik says.
Sandvik engineer Amelie Norrby further explains: "It lets us create lighter, stronger, and more flexible components with internal structures that would be impossible to mill traditionally. And it is more sustainable because you only use the material you need for the component, minimizing waste."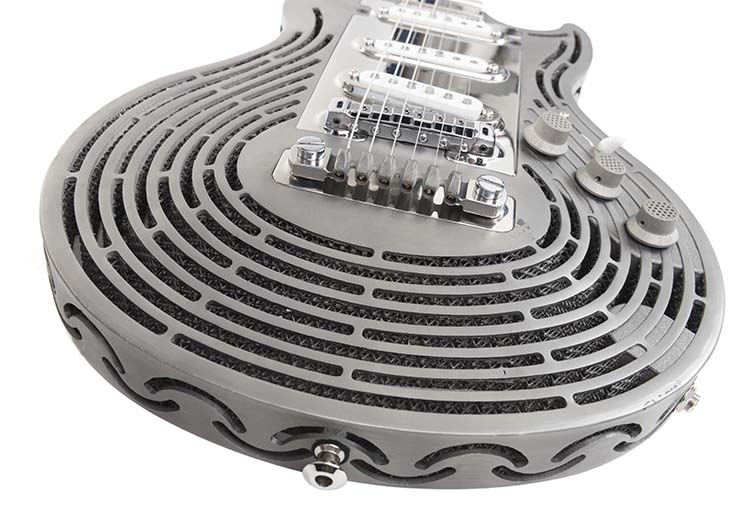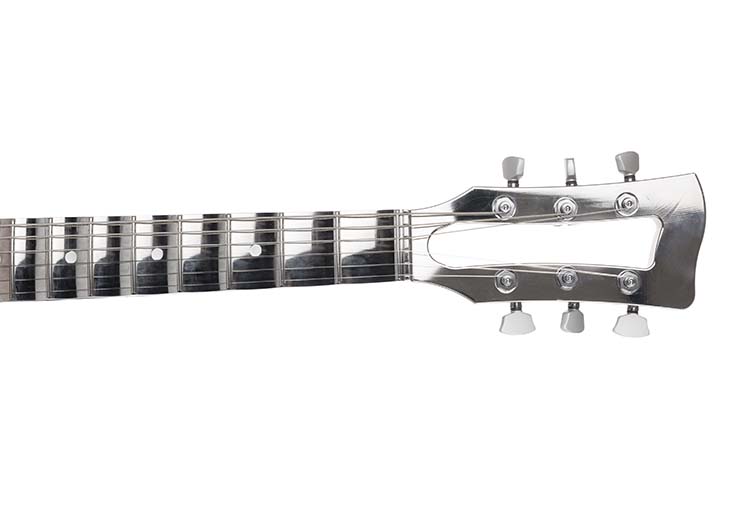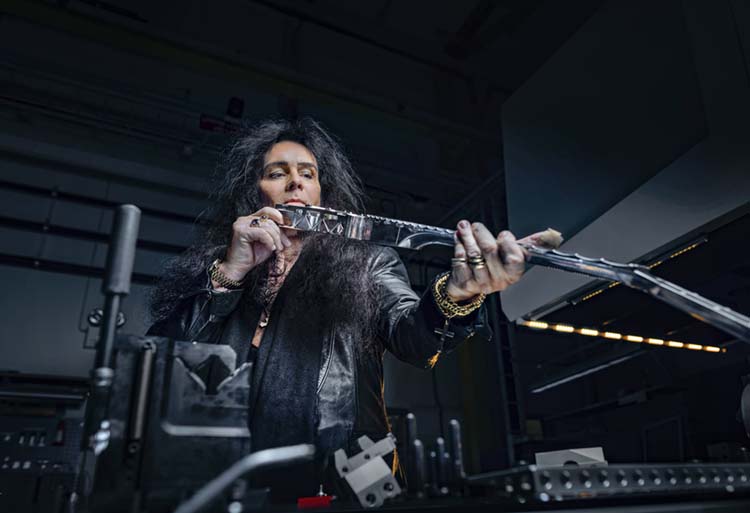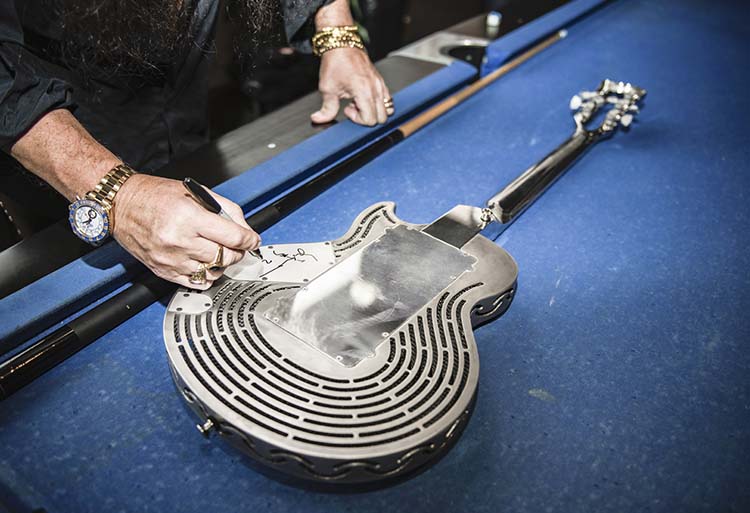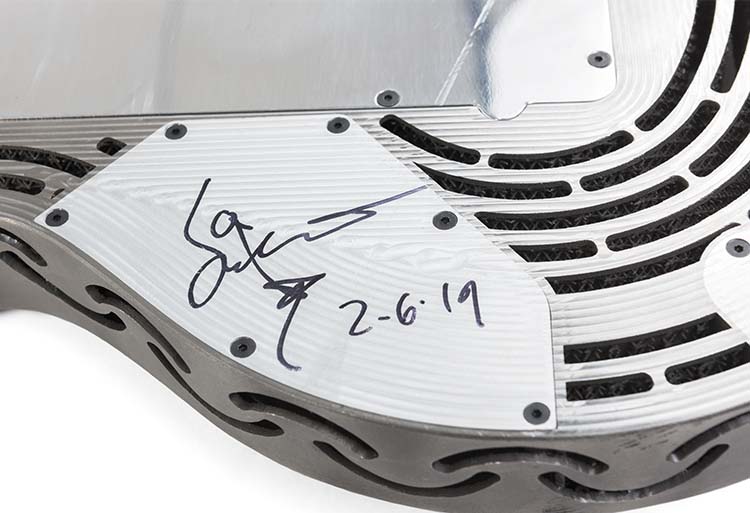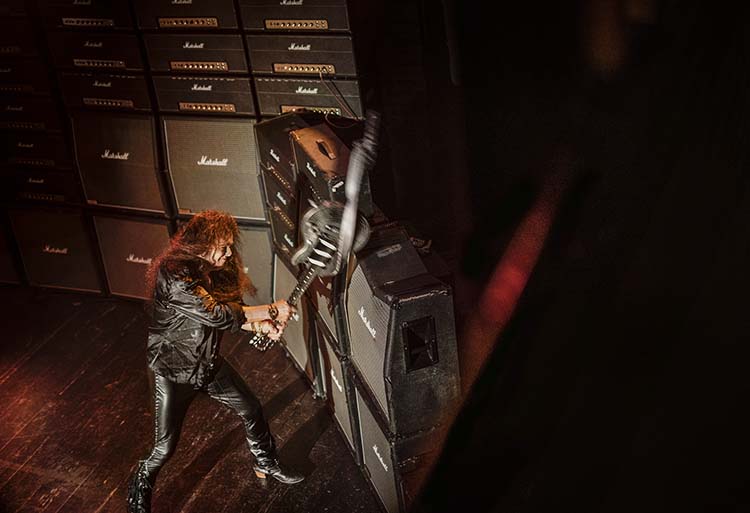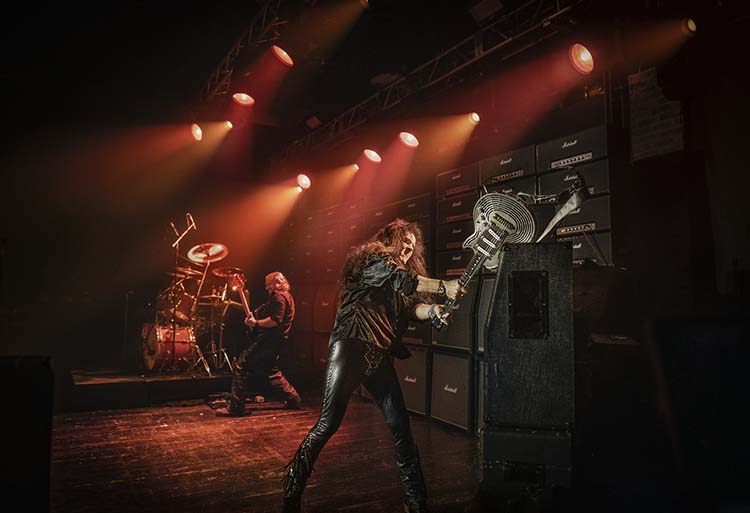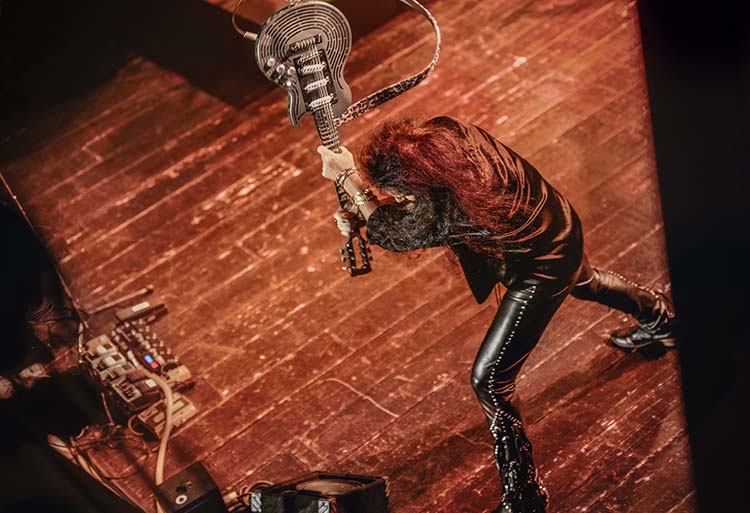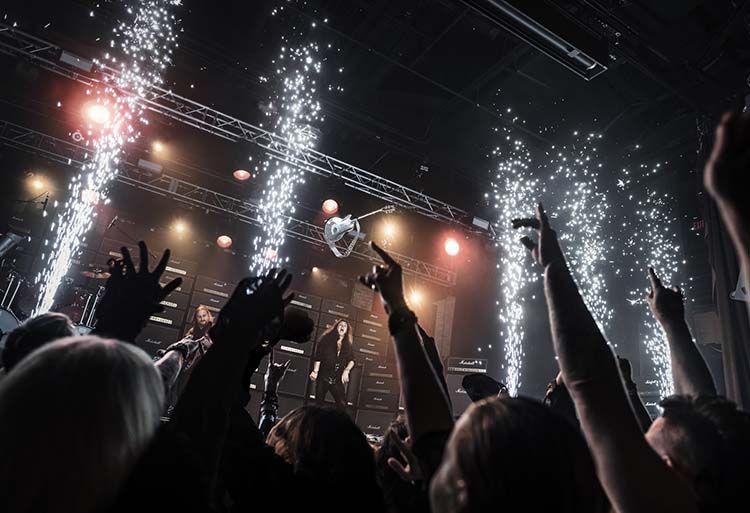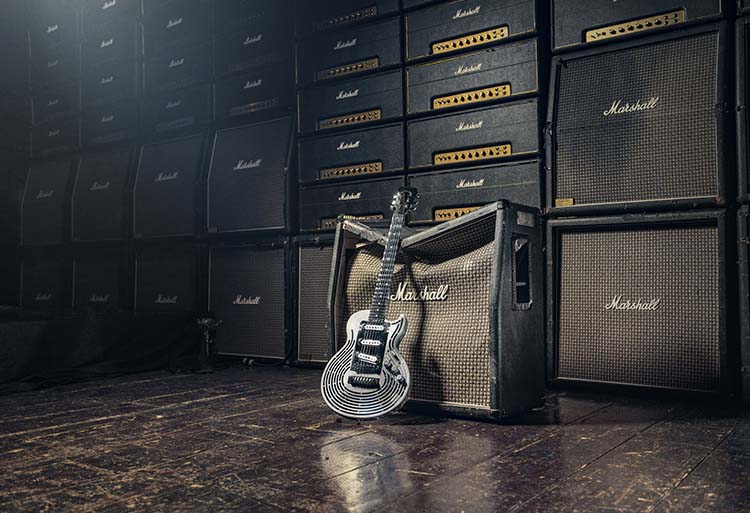 The fretboard and headstock are all one piece, while the neck and "hub," the portion of the design that holds the pickups and fits inside the titanium body, are another combined piece.
"In this case, there is no real joint, because we have unified parts of the body together with the neck to make it more rigid," engineer Henrik Loikannen says.
The neck and fretboard are strengthened with a super light lattice structure made from Sandvik´s own hyper-duplex stainless steel.
And for those wondering if the guitar had Malsteen's favored scalloped fretboard, that is certainly the case.
For the chance to own this truly unique instrument, click here to head to the auction now. And if you'd like to hear the guitar in action, check out this demo video made by Rob Chapman.