The latest entry to Fender's Acoustasonic series of innovative acoustic-electrics is not just a rehash of the others—or a rehash of the traditional Jazzmaster.
The American Acoustasonic Jazzmaster is an instrument all its own and a particularly cool take on Fender's new concept. Even players who might not think they'd like an Acoustasonic will find themselves playing the Acoustasonic Jazzmaster for hours, having way more fun than they anticipated. Or at least, that's how it worked for one of us.
---
---
Whether you're a professional, semi-professional, or a strictly at-home guitarist, the amount of acoustic and electric tones on tap is a veritable playground. Deep, realistic acoustic sounds will be particularly useful for live performances—with lead tones to follow at the flick of a selector switch. And if you stumbled upon a great idea while strumming on the couch, you can hop to the home studio and record it instantly.
You can hear the Acoustasonic Jazzmaster in action above. Read on to get the low down on the latest from Fender.
Order your Acoustasonic Jazzmaster on Reverb now.
5 Things You Need to Know About the Acoustasonic Jazzmaster
1. There's no tremolo system!
Right off that bat, you might notice something missing from this particular Jazzmaster—no tremolo system. How such a bridge could even work on an acoustic body is a bit of a mystery, but it's worth noting: It's not here.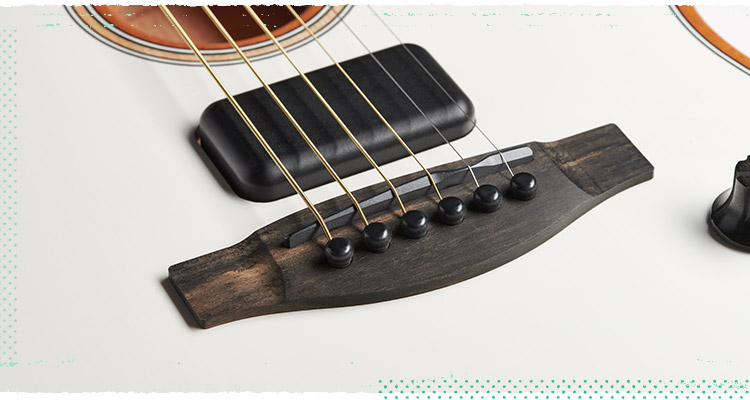 2. This is a complex yet simple tool.
There's a wide range of acoustic and electric sounds here. 10 acoustic and electric tones are paired into five positions, which can be blended or split to taste with one of the guitar's control knobs. But while there are a lot of fancy electronics to make it all work, to the player, it's all straightforward. You don't even need to know which position controls what tone to start. By playing and exploring the options yourself, you'll hear a lot of combinations you love and can return to easily.
3. It can sound nasty (in a good way).
One of the coolest sounds available is a lo-fi piezo setting that sounds positively nasty. The distortion comes through even at lower volumes, and when cranked and played through an amp, you'll forget you're playing an acoustic guitar.
4. It's perfect for recording.
With so many usable sounds available, the Acoustasonic Jazzmaster is a dream instrument for a songwriter or composer. No matter the style of guitar the track calls for, this Jazzmaster has it. And you don't even have to switch guitars to add different parts. Want a pro tip? Use a stereo splitter to simultaneously record with a DI for acoustic and with a mic'd amp for electric settings.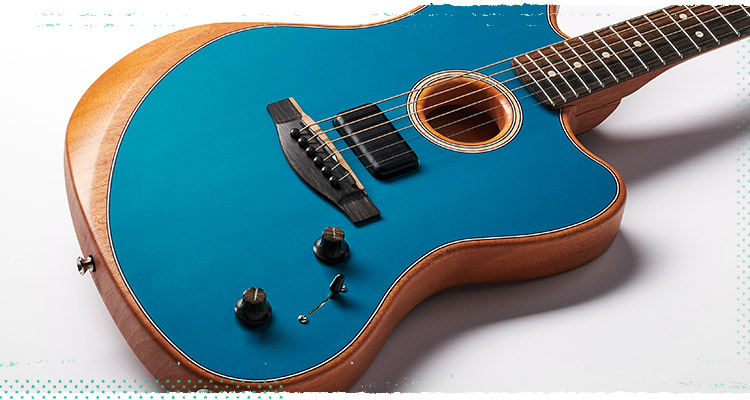 5. It doesn't sound like a Jazzmaster.
Like the absence of a tremolo system, there are also no single-coil Jazzmaster pickups like you'd find on the traditional electric. But the Acoustasonic Jazzmaster's variability—the wide array of unique sounds that can be found in its different pickup combinations—is akin to the spirit of the original, and endlessly modded, Jazzmasters. And the humbucking pickup that is responsible for the guitar's electric tones is wonderful, the first humbucker to be included in an Acoustasonic.
Order your Acoustasonic Jazzmaster on Reverb now.