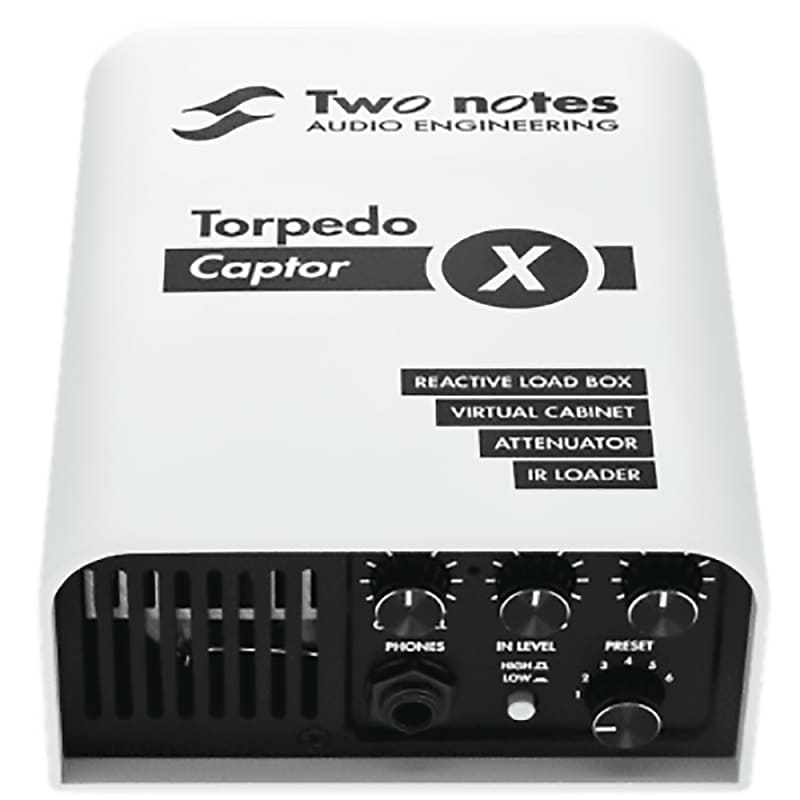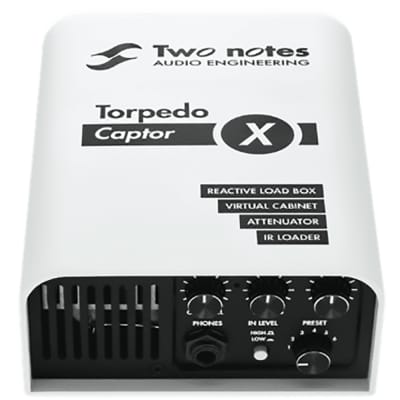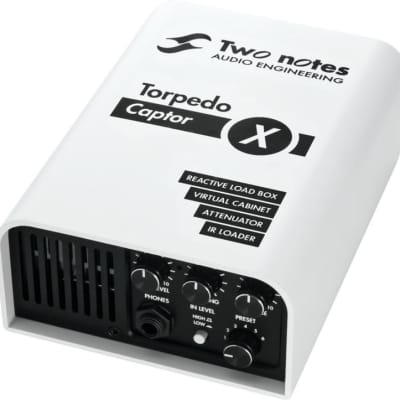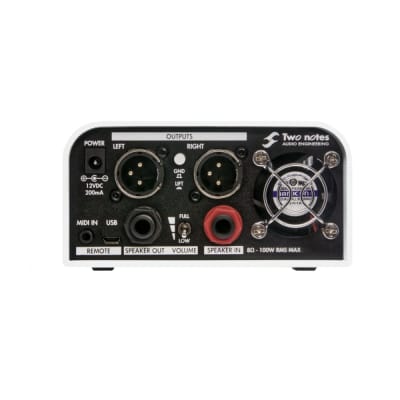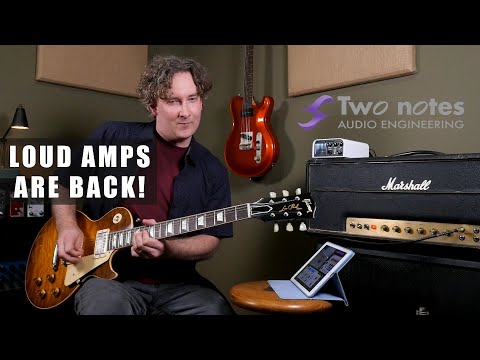 TORPEDO CAPTOR X (16-Ohm)


Torpedo Captor X (16) is a compact reactive load box, tube amp attenuator, miked cab simulator, IR loader and stereo expander for home, live and studio use. Playing your tube amp in a great sounding room with an exceptional choice of perfectly matched speaker cabinets and microphones is truly joyous and an unparalleled experience. The Torpedo Captor X is for tube amp lovers who crave this every time they play - no matter the environment. The Torpedo Captor X (16) is the 16 Ohm version of the acclaimed Torpedo Captor X which is 8 Ohm.
Fed up with lifting heavy cabinets, inconsistent sound and stage volume issues? Torpedo Captor X allows you to go direct to the PA and audio interface with studio-grade DynIR cabinet simulations (cab sim). Two notes Audio Engineering pioneered the digital load box and over the last decade, thousands of Two notes hardware users have captured and enjoyed the harmonic complexity and responsiveness of their tube amps both in the studio and on-stage. Torpedo Captor X is the premium compact reactive load box but so much more.
Torpedo Captor X is the portable solution to your amp being too loud. Play your tube amp at its sweet spot and control your volume with the attenuator, anywhere. You can even enjoy your 100-watt rig in silence with an immersive headphone experience. Designed to embrace today's demanding on-stage and studio recording environments, Torpedo Captor X brings new features to the Torpedo Captor family including a Stereo Expander (Stereo Reverb and Twin Tracker), Enhancer, Voicing, Space, Noise Gate and XLR DI outputs with 3 routing options (Stereo, Dual Mono and Dry / Wet).
Effortlessly Control the Miking Chain
Pair Torpedo Captor X with your phone, tablet, computer or MIDI controller, and shape your tone with Torpedo Remote. It's a lot of fun choosing your cabinet, combination of mics and mic positions; experiment by placing microphones both in front and behind your virtual cabinet. Explore 32 carefully curated virtual cabinets, 8 microphones per cabinet and 13 room simulations and save your favorite 128 presets. Select your preset, room acoustic, output routing, EQ, reverb or edit any parameter from your device of choice using Torpedo Remote. No other compact reactive amp attenuator offers such universal control of the miking chain and with dual miking per cabinet, you may never use a real mic again.
Stereo Expander
Twin Tracker is an automatic double tracker. Your mono amp sound is routed to the left output and Twin Tracker creates another track (a virtual guitarist) on the right channel in real-time. The slight differences in timing and attack contribute to a beefed-up tone and massive sound. Two notes developed an entirely new Stereo Reverb algorithm for Torpedo Captor X. Use the Space control to adjust the width of your stereo field; create subtle studio room acoustics and immense rooms for ambient soundscapes.
Enhance your Tone
Voicing is a fast tone control enabling you to change the overall sound of all your presets at once. You may need to make a quick fix to adapt your sound to the venue you're playing or the session you're recording. Dial left to emphasize the mid frequencies and cut better through the mix and dial right to get a more scooped and modern tone. Sometimes you need a touch of magic to get the sound you are chasing; the Enhancer is a combination of dynamic and tone shaping tools, tailored for your guitar, and bass. Thickness and Brilliance emphasize the low and high end of the tone, respectively. Body will render your tone fuller and more present.
Two XLR outputs, Three possibilities
Enjoy the stereo experience when playing at home but in a live or studio situation you may wish to route the outputs differently. Enable Dual Mono routing and send different signals to your FOH and monitors; apply different EQ settings and Reverb levels to each output. Want to change the tone after recording your killer riff? Enable Dry / Wet routing to send both your cab sim and dry amp signal independently to your audio interface; process the dry signal at your leisure in your DAW with the included and critically acclaimed Two notes Wall of Sound plugin.
The feature-packed, easy-to-use and road-ready Two notes Torpedo Captor X (16) is the perfect compact solution for tube amp lovers at home, on stage and in the studio. An 8 Ohm version is also available, known simply as Torpedo Captor X.


Torpedo Captor X (16) Features / Specifications
Compact Reactive Load Box (16 Ohm, 100-watt RMS)
Tube Amp Attenuator: Home (-38dB), Club (-20dB), Stadium (0db)
Torpedo DynIR based technology creating Dual-miked Virtual Cabinets
Dual IR Loader: 512 memory slots for custom IR files
Loaded with 32 DynIR Virtual Cabinets, 128 preset locations
Instantly select your favorite preset direct from the front panel (PRESET – 6 locations on front panel)
Choose from 8 microphones per cabinet and 13 room simulations
Torpedo Remote for effortless control of all parameters e.g. position of mics
XLR DI Outputs (3 routing options: Stereo, Dual Mono, Dry / Wet)
Silent playing with Immersive Headphone Experience
Stereo Reverb including SPACE control on front panel
EQ: Semi-parametric in Torpedo Remote, VOICING hardware control.
Twin Tracker virtual guitarist
Enhancer with Body, Brilliance and Thickness controls
Noise gate with learn function
Dual Mono: Send dedicated signals to FOH and monitors with different EQ & Reverb
Wet / Dry: Send both your Cab Sim and dry amp signal independently to two audio interface channels
Two notes Wall of Sound plugin included for processing of dry recordings
Audition 400+ Virtual Cabinets via the Torpedo Remote online library
Explore / purchase official cabinets from MESA Engineering™, Celestion™, REVV Amplification™, Victory Amplification™ and many more at Two notes dot com. More always being added!
Rugged, metal case: road ready and portable.
USB Torpedo Remote (Windows and macOS) connectivity.
MIDI Torpedo Remote connectivity
Wireless (Phone / Tablet) Torpedo Remote connectivity (Android and iOS).
Dimensions : 128 (w) x 175 (d) x 64 (h) mm
Weight: 1.3 kg
Speaker input: 1/4″ jack unbalanced (TS)
Speaker output: 1/4″ jack unbalanced (TS)
Headphone output: 1/4″ jack balanced (TRS)
2 x DI XLR Balanced outputs (Left, Right)
MIDI input: 1/8" jack to 5 pin MIDI cable adapter supplied.
Micro USB port. Micro USB-B to USB-A cable supplied.
Mains power adapter: 100-240v AC / Output: 12V DC, 1A supplied.
Condition
Brand New (New)

Brand New items are sold by an authorized dealer or original builder and include all original packaging.

learn more

Brand
Model

Torpedo Captor X 16ohm Stereo Reactive Load Box / Attenuator

Finish
Categories
Year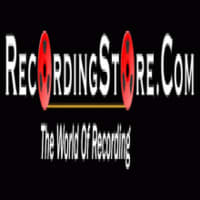 Boynton Beach, FL, United States